Do you know our favorite brands ?
If you've read our Johnstons of Elgin article, you'll know the answer (if not I urge you to do so).
Those are undoubtly factory/workshop-owned brands, and for many reasons:
– a great value for price because they sell directly what they produce  (even for those available in retailers, they still cut out the middleman so it's still worth it)
–  a far better knowledge of the products, the fabric and what can be done than the average brands just working with outside factories. They'll be a lot more innovative for their own lines.
–  a great history: the factory often play a vital part in the economic life of it's neighborhood, and comes often from an outstanding entrepreneurship story
Still, when it comes to creating their own private label, a lot of them are facing a challenge that brands easily manage to overcome: creating a brand identity and building a compelling story.
Private White VC might be one of the exception: it's the brand of the last outerwear factory in Manchester, the craddle of the Industrial Revolution. (so when you think of it, it's one of the oldest factories in the world, period)
It's a brand I've always wanted to review since I discovered it in 2013 through their cotton Ventile Mac, that you will see in this review. And when you see it's background and it's offer, you'll immediately understand why.
I Private White VC: a wardrobe for heroes
1 Factory story
The factory was opened in 1853 in Manchester, then dubbed Cottonopolis: it produced coats for celebrities, royalty and politiciens, cotton gabardine trench coats during WW1 for the Allied Forces and waterproof parkas for the Royal Air Force.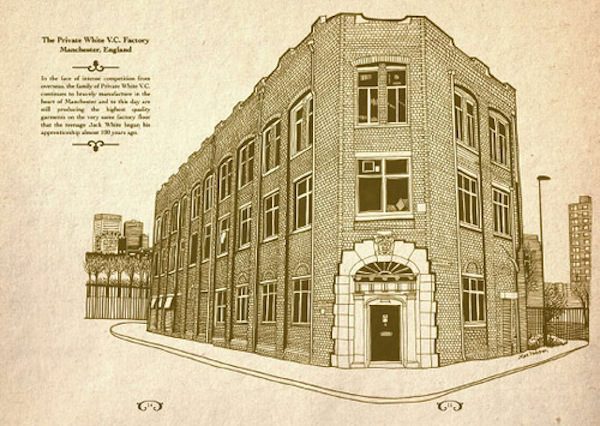 It still work with many Savile Row tailoring houses, and british luxury outerwear brands (such as Johnstons of Elgin).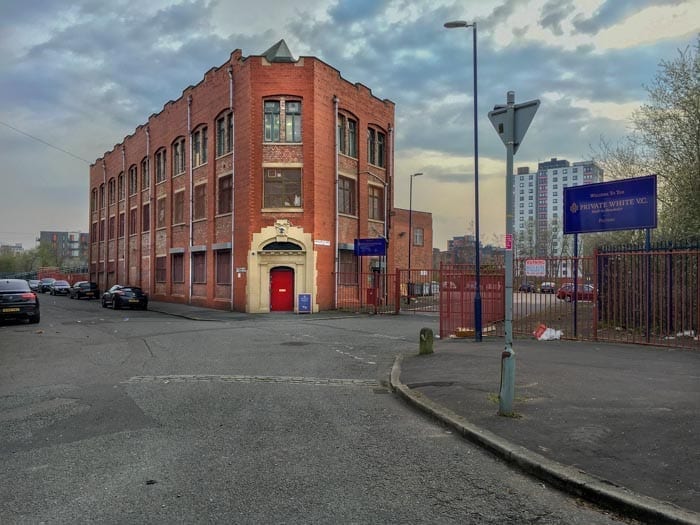 2 Jack White and James Eden
So why Private White VC ? It actually refers to Jack White, who was awarded the Victoria Cross during WW1: it's the highest honour of the British Armed Forces.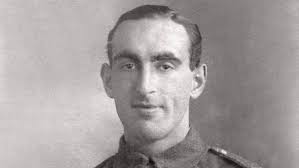 What did he do ? His boat was meant to cross the Dialah River when it came under heavy enemy fire: all of his comrades were then either killed or wounded. So in order to save their lives and avoid the ammunition and supplies getting to the ennemies, he towed back the boat himself with a telephone wire.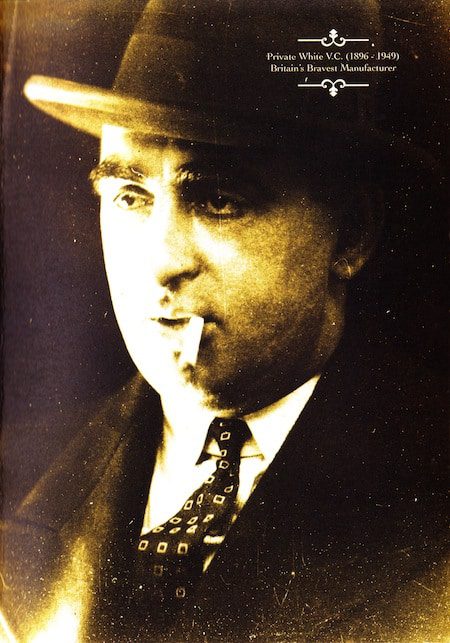 Back in Manchester, he became a trainee pattern in the factory, then became General Manager and Owner. He died in 1949.
You can see the whole bio on  Private Jack White VC wiki page.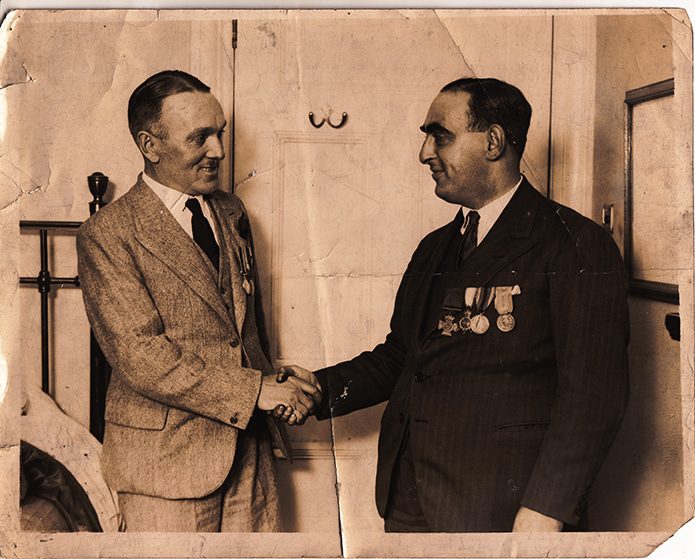 The story doesn't stop there. Fast forward to 2007 with his great-grandson, James Eden.
He had then quite a cosy job in finance in the City and gave it up to buy back the factory (which was then on its knees) and build from ground up a new brand: Private White VC.
3 The harsh road of becoming self-reliant
Before that the factory used to rely 100% on external customers (especially a very well known British luxury brand selling scarves, trench and tartans) , which led to financial uncertainty quarters after quarters, especially amid the outsourcings trend back then.
At its peak in the midst of the 20th century, it employed 450 people and produced 2000 coats a week.
When James bought it in 2007, it employed only 30 people.
Now, a decade later, the factory only produces for the brand and employs now more than 75 people.
This entrepreneurial journey has made since then quite some noise in Britain and is becoming a great model on how to preserve know-how and becoming economically self-reliant for a factory: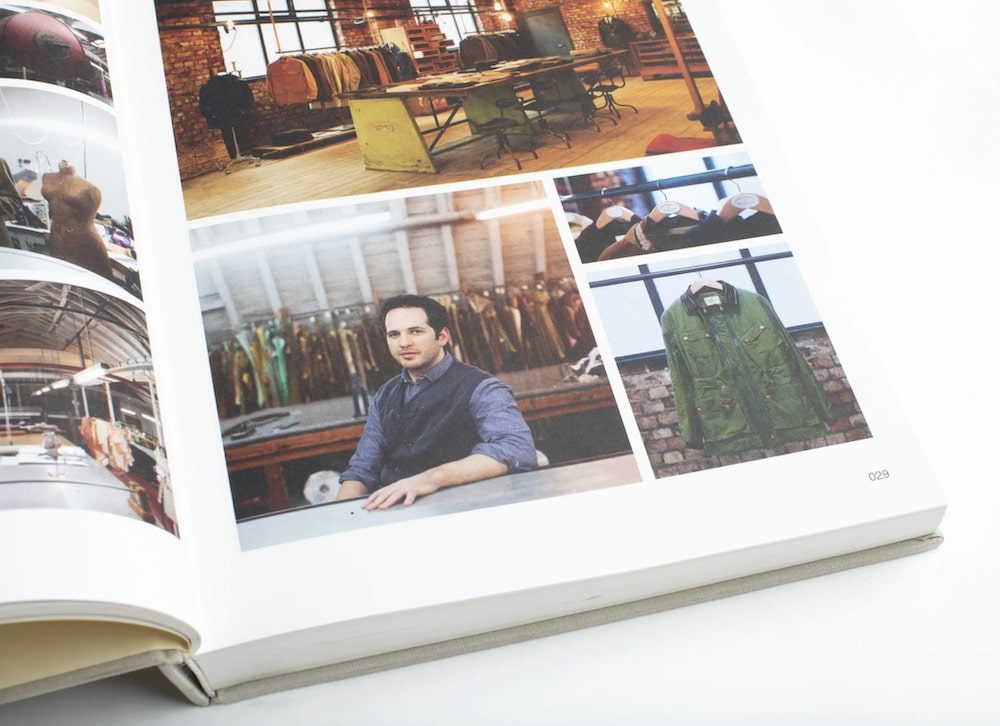 An interview of James, featured in Monocle
3 Offer and brand identity
The brand identity was obvious and meaningful: Private White VC simply features the heritage wardrobe of Jack White. It will be elegant yet understated but above all extremely sturdy and long-lasting through quality fabrics (such as Ventile Cotton) and military-grade hardware (it's copper color is a signature of the brand).
To sum it up, a wardrobe for heroes 🙂 And all made in traditional ways, by expert craftmen, like it was made in the beginning of the 20th century.
Except the Ventile Cotton Mac we're going to review, there are some other iconic items that I wanted to mention, in which you can clearly see the attention to details of the brand.
The iconic twin tracks jacket
I'm not a connoisseur of the specific Barbour's like belted motorbike jacket, but it's by far the best take I've ever seen on that kind of item.


The Track itself brings some undeniable aesthetic cachet and has a functional appeal for that kind of waterproof outerwear: you can wear it with the track on and heavy knitwear during Winter, or you can wear it without the track during Spring for a slimmer fit.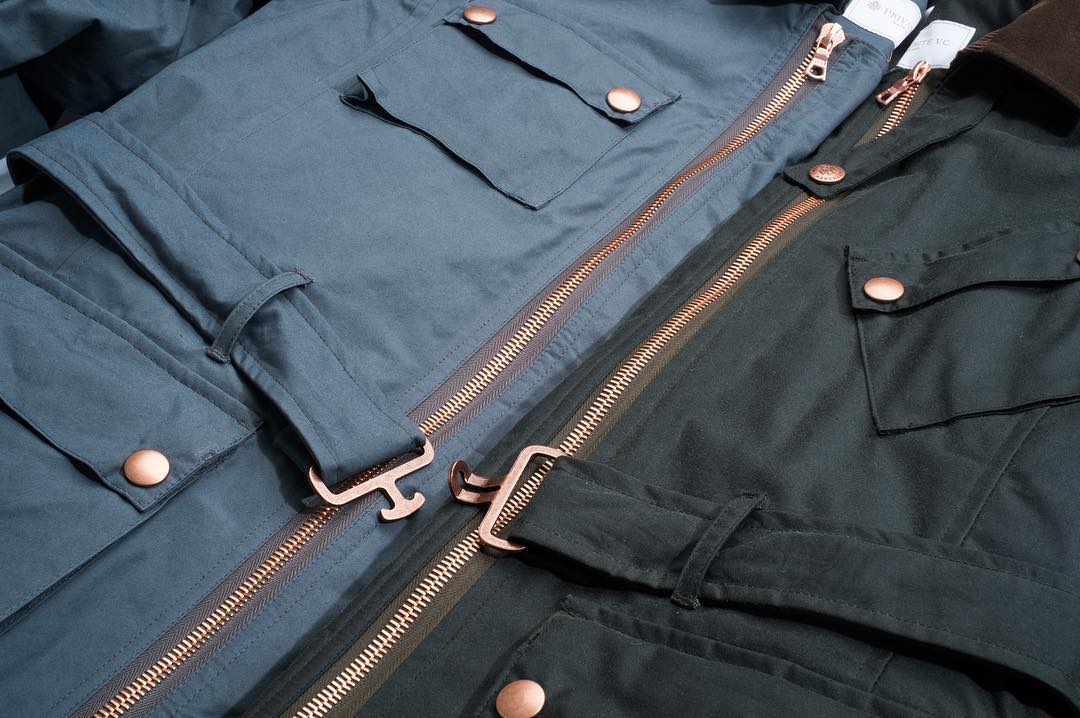 Here are the best outfit's I've seen with that piece:

4 The quality
The quality check is no joke: independent laboratories are testing the performance of each components. For instance:
– tensile strength
– seam slippage
– tear strength
– water repellency
– colour fastness
II Ventile Cotton Mackintosh Coat review
About Ventile
What is it
Ventile is fabric with a tight and extremely dense oxford weaving, made from only the finest long staple fibres (so about 2% of the world crop).
So it's one of the only fully weatherproof fabric you can find without any chemical treatment, coating or waxing of the sort: it remains completely natural and breathable.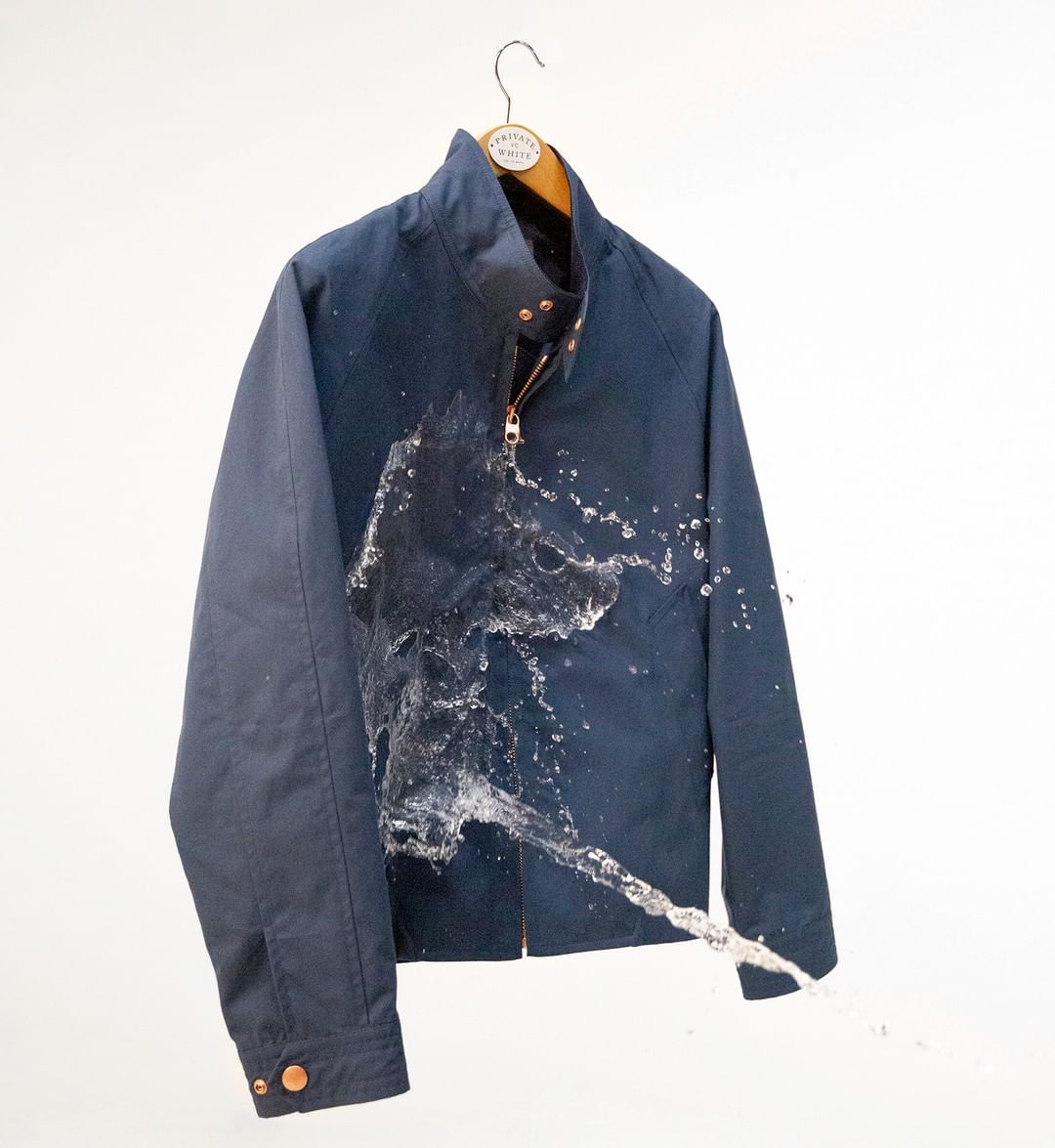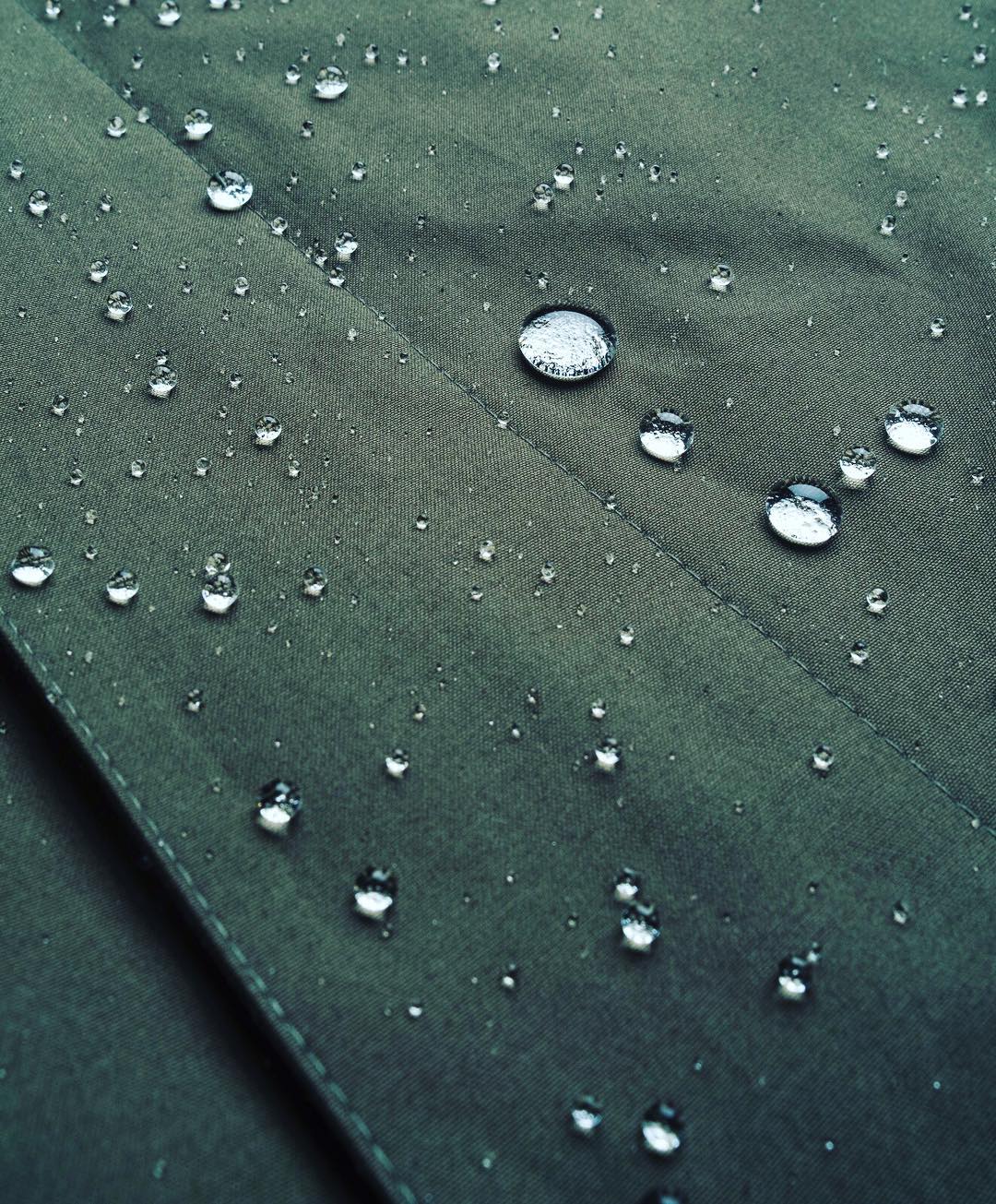 Here is a funny video by the brand of its efficiency:
Here is another really educational video, made under harsher circumstances, on how the Ventile reacts when it gets wet. It swells and become a hard shell, which makes it truly waterproof:
The story behind Ventile
It was first used in WWII by the Royal Air Force Hurricane pilots, in the seas between Britain and Russia: Hurricanes were planes unable to land so the pilot had to crash land into the sea.
Needless to say, you can't stay alive in those waters more than a few minutes so the rescue window was extremely tight. Especially since back then the pilotes used to wear wool and leather bombers.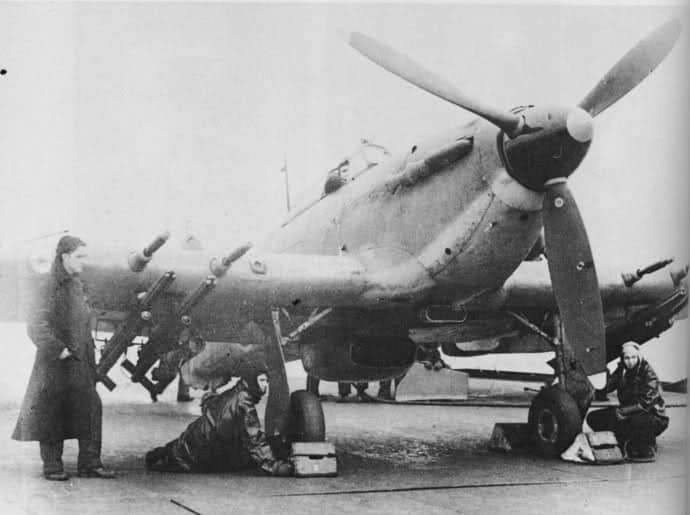 Ventile Cotton was introduced to increase this window, and quite successfully: pilots wearing it were able to survive 20 minutes more in the water, increasing the survival rate of 80%.
This fabric was then used by many explorers, such as Edmund Hillary or Ranulph Fiennes.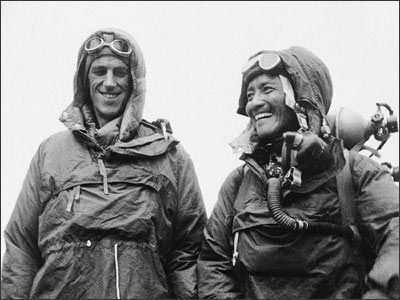 But after World War II, it never really appealed to a wide audience because of its price: in order to weave Ventile Cotton, you had to set up the machine for 16 hours with an average of 24000 fibers required. Gore-tex was in comparison way cheaper.
Ventile made a come-back thanks to modern times adventurers who needed something that doesn't crease as much as Gore-tex while crawling to not scare animals. Cyclists then started to use it with the brand Howies.
How the Ventile fabric feels
Because of quarantine, I didn't have so far the pleasure of wearing it under heavy rain. However, I was extremely surprised by the touch of its fabric: it's extremely soft, and almost creamy. You feel immediately that it's a natural fabric, using soft and long fibers.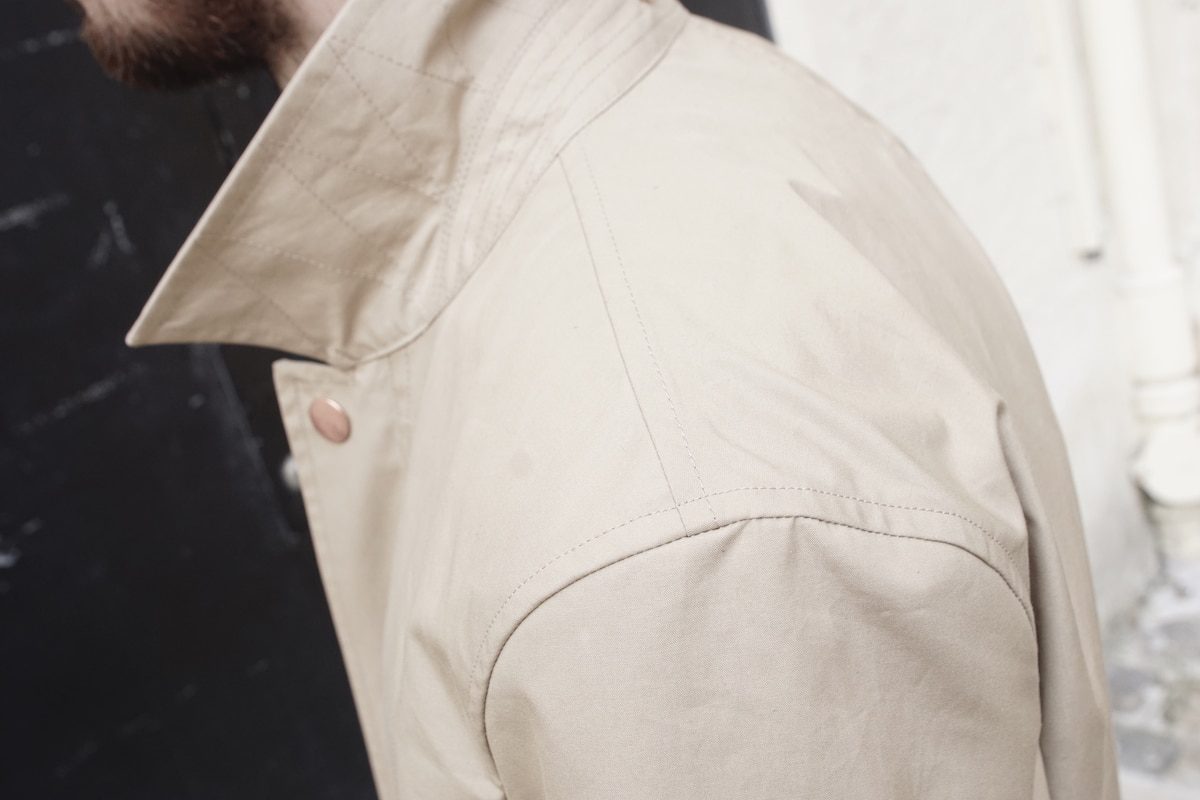 I will put the article up to date once I have an everyday easy access to rainy weather.
Details and finishes
When you write about high-end outerwear, it always come down to fabric and details. If the Ventile Mac is aesthetically minimalistic, it is packed with details and feature.
– Seams: the internal seams are taped with copper, it's truly a thing of beauty because of the contrast between the cotton and the copper and is a great waterproof guaranty

– Military grade copper hardware from RiRi of Switzerland: RiRi is a brand well-known among luxury outerwear aficionados but it's the first time I see it used in copper. It actually became quite a nice signature of Private White VC
The zippered closure doesn't go all the way down in order to keep a minimum a mobility. The snap fastener closure adds an extra protection.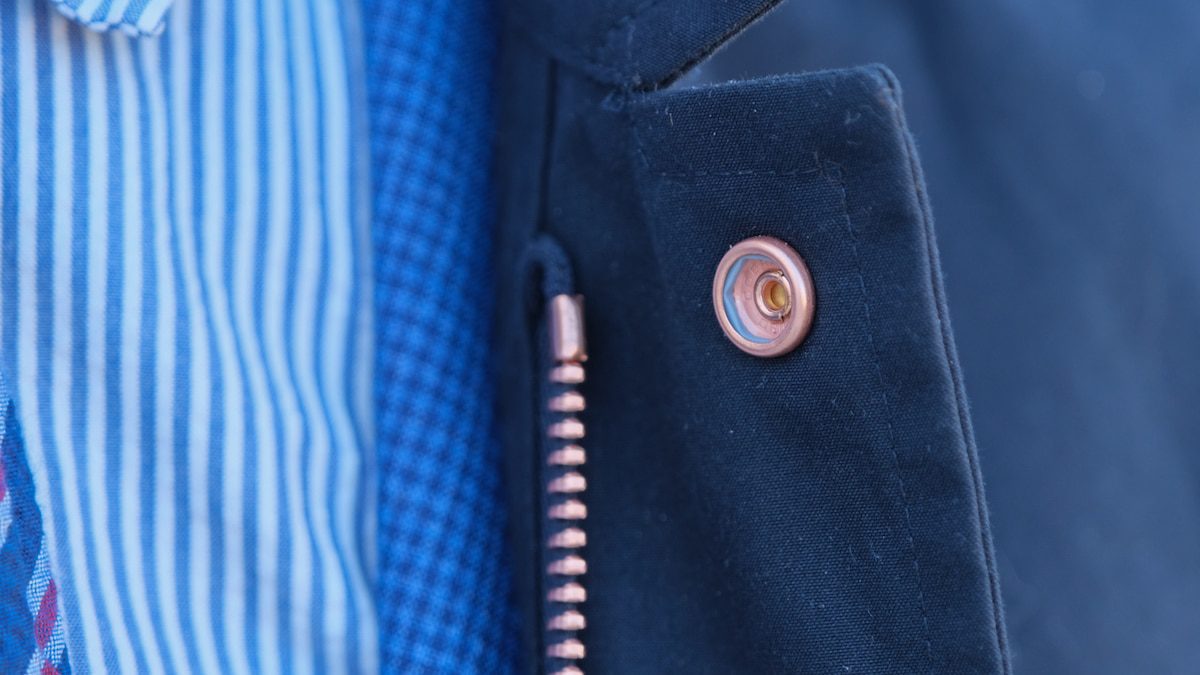 – Vandyke stitched collar: a specific stitching technique, with a distinctive herringbone pattern, that helps the collar easily stand while keeping him supple

– Copper rivets on back neck and hanger loop
A straight cut
Well, it's been a long time since I haven't worn a straight cut so this is a bit unusual for me. I'm 1m74 tall and 60 kg (I'll let you do the necessary conversions 🙂 ) this is how the smallest size (2) fits on me:

It's actually quite the same fit as  what we could see on the online shop model, just a bit surprising since I have been wearing slim fit coat for a long time.
In my case, the fit is way better if I wear a suit, a sport jacket, or a heavy knit underneath the mac.
Our style advices
This is a rather versatile coat, which cut gives enough room to wear it over a suit, a sport jacket or a thick jumper. Given the current season, we've only took pictures so far with a suit and a summer sport jacket.
We did two outfit: one very classic formal one, and another a bit more sartorial and advanced.
The formal one, relying on the classic beige/blue contrast
This outfit is as business as you can get:
– navy blue Fresco suit from Asphalte
– striped poplin shirt from La Maison de l'Homme
– red linen tie with white polka dots
It relies mostly on the navy blue and beige contrast, while the tie vivid red brings color and the striped shirt brings pattern.
Fresco is perfect for those warm summer days during which you have important meetings.
This outfit is a flawless solution if you have to wear a business outfit during a warmth day, during which you might get surprised by a shower rain.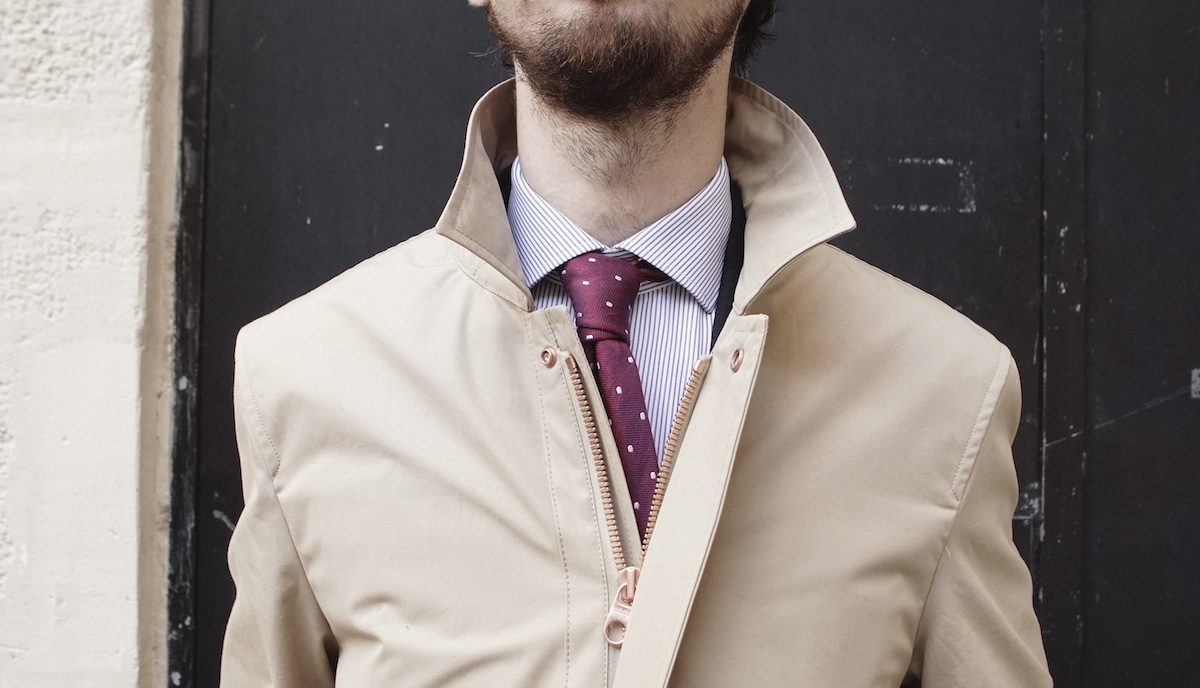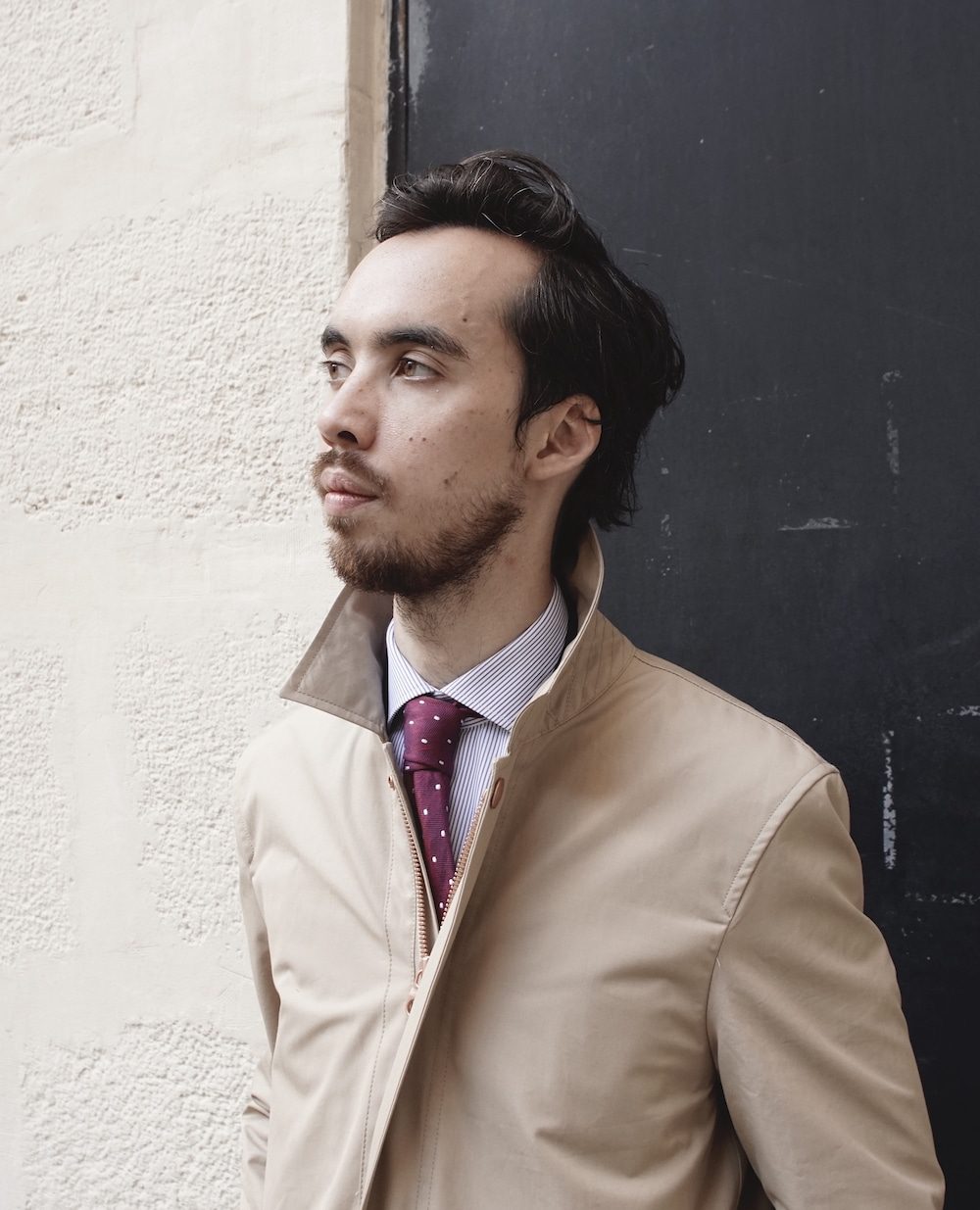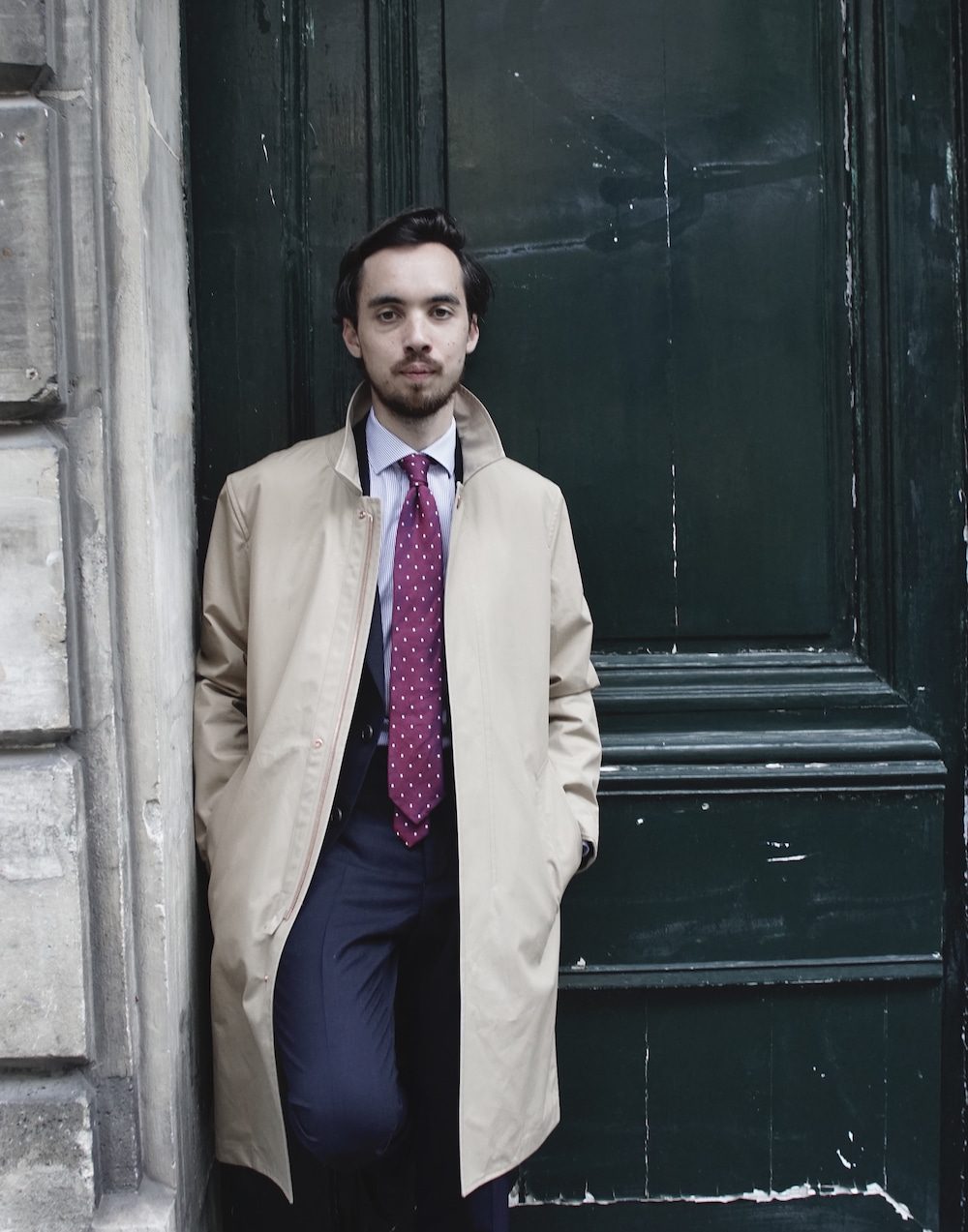 A sartorial summer outfit
This is the outfit I chose for the navy blue Mac:
– green linen silk and wool blazer from Blandin&Delloye
– grey gurkha trousers from Alberto Voglio
– seersucker cotton shirt from Cotton Society
. Now, I don't think it is designed in terms of fit to be worn directly over a shirt. I suggest you avoid doing so, especially with a poplin shirt: the outcome won't be extremely interesting in terms of textures (it's not so bad here because of the shirt seersucker texture).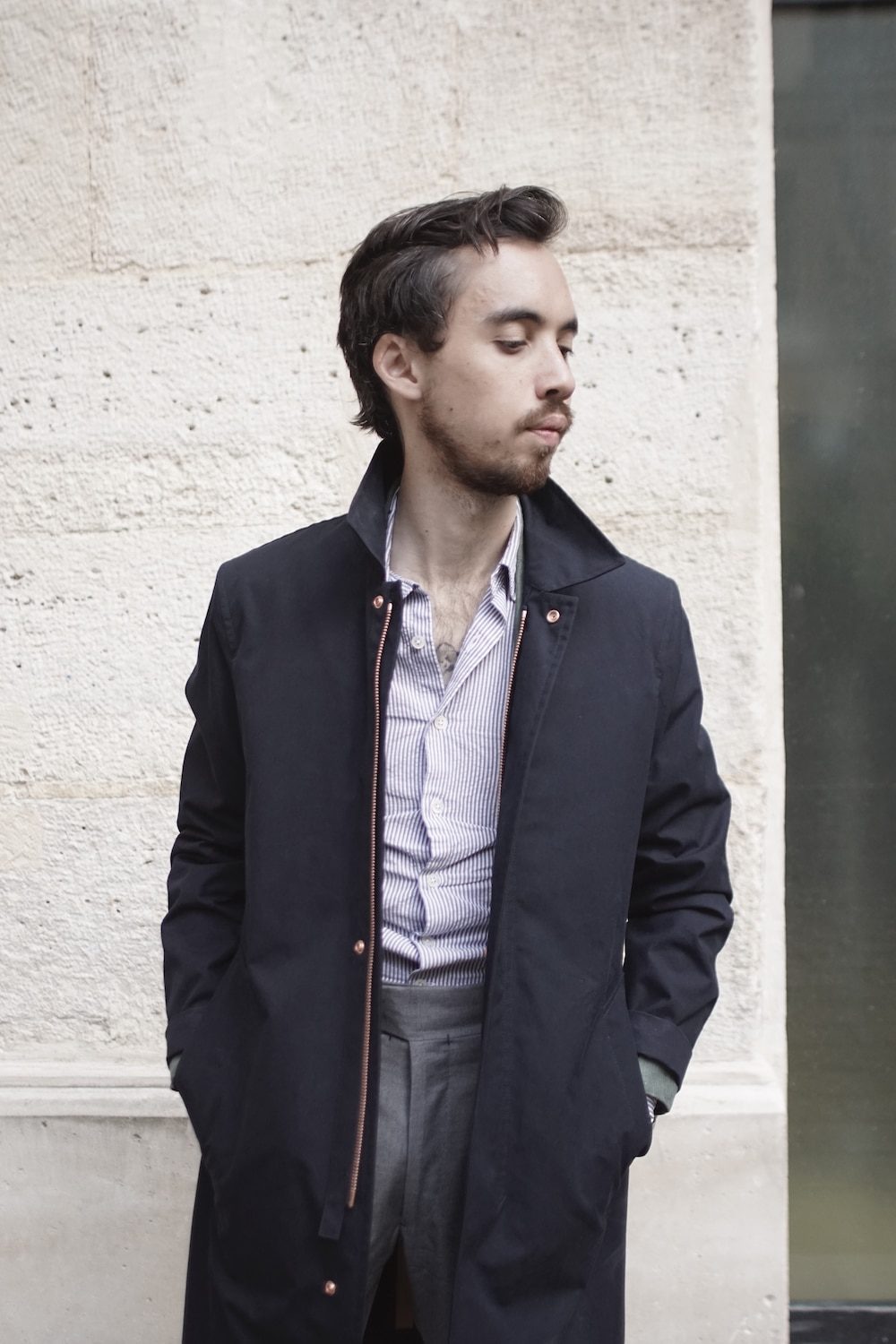 That's why, I decided to wear it over this moderately padded sport jacket: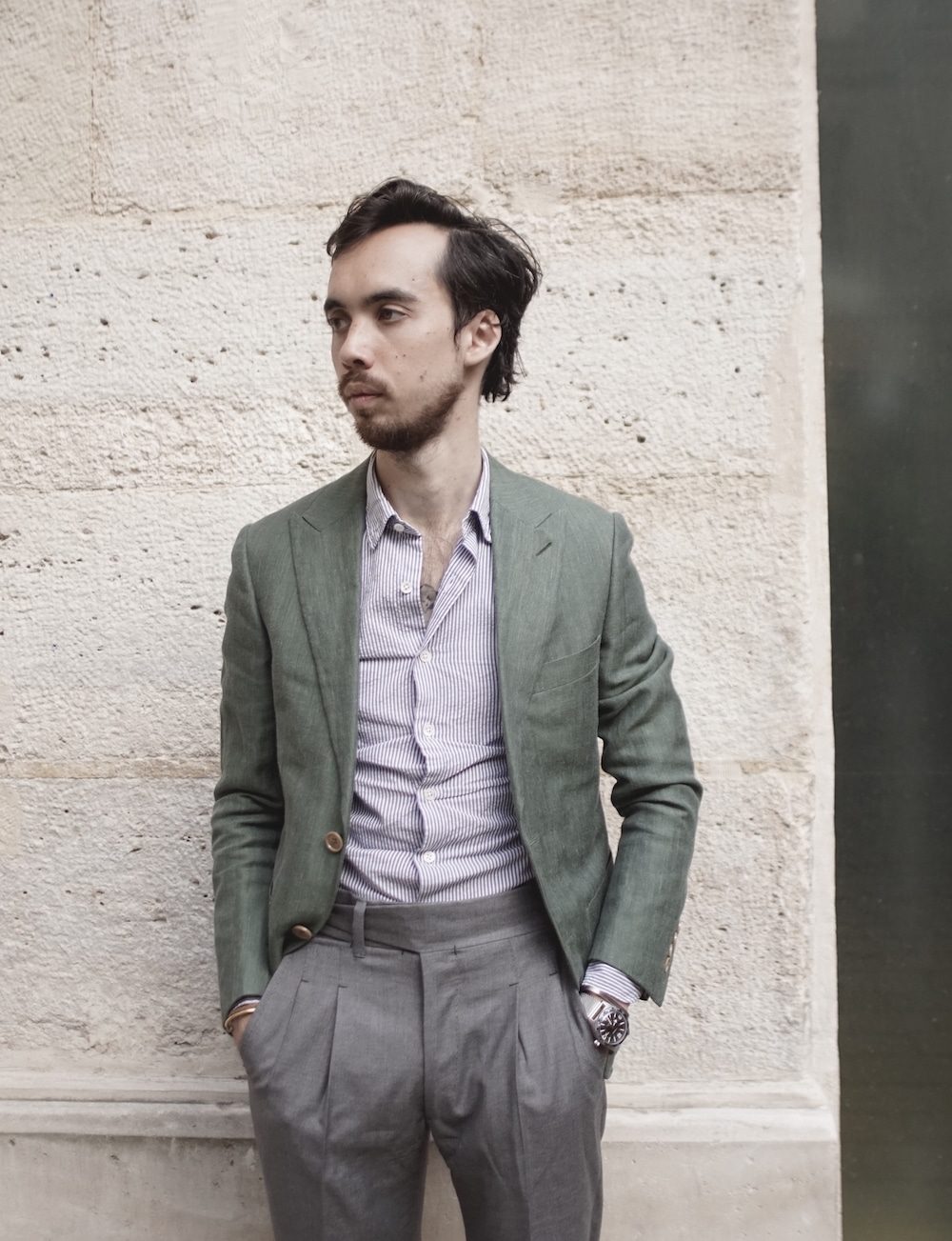 The navy mac might look a bit too serious and formal compared to this outfit but it creates enough color contrast, and the copper tones of its Riri hardware make it still a lot more original than your average raincoats.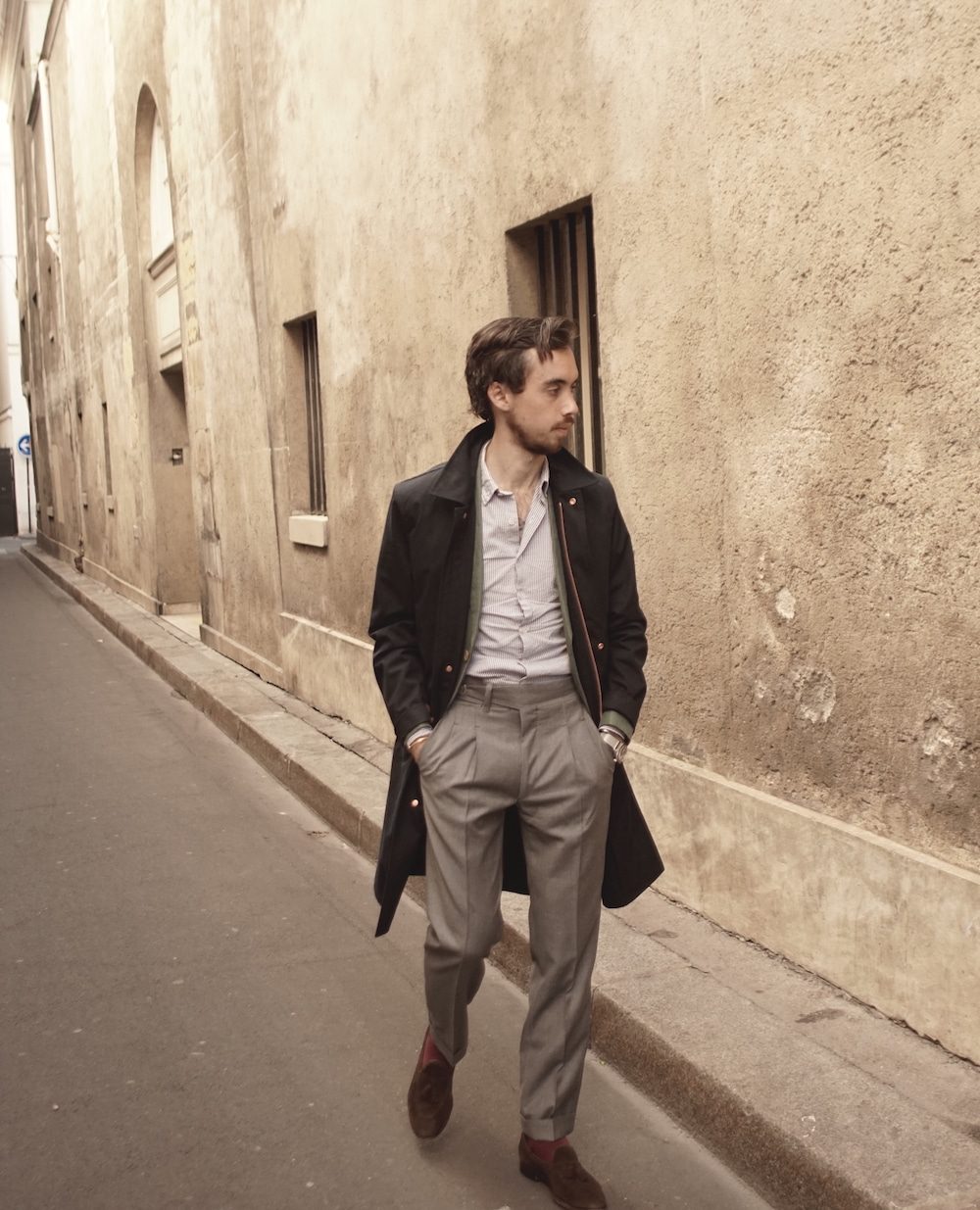 Here is a final picture with the mac closed: the fit over the jacket is spot on.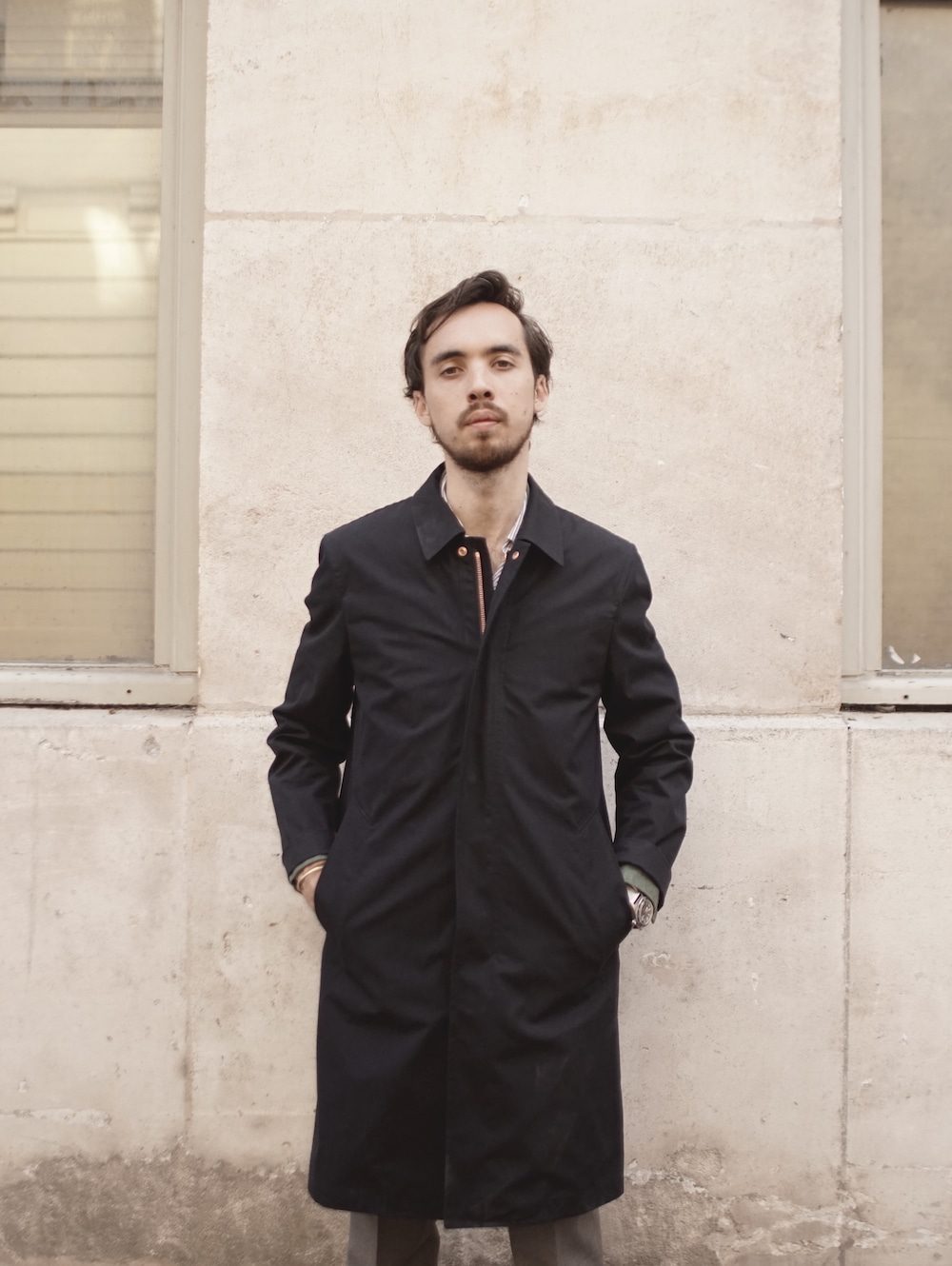 The wedding guest
It wasn't obvious to wear that kind of color in a summer outfit. Yet, it's perfectly acceptable when you have enough contrast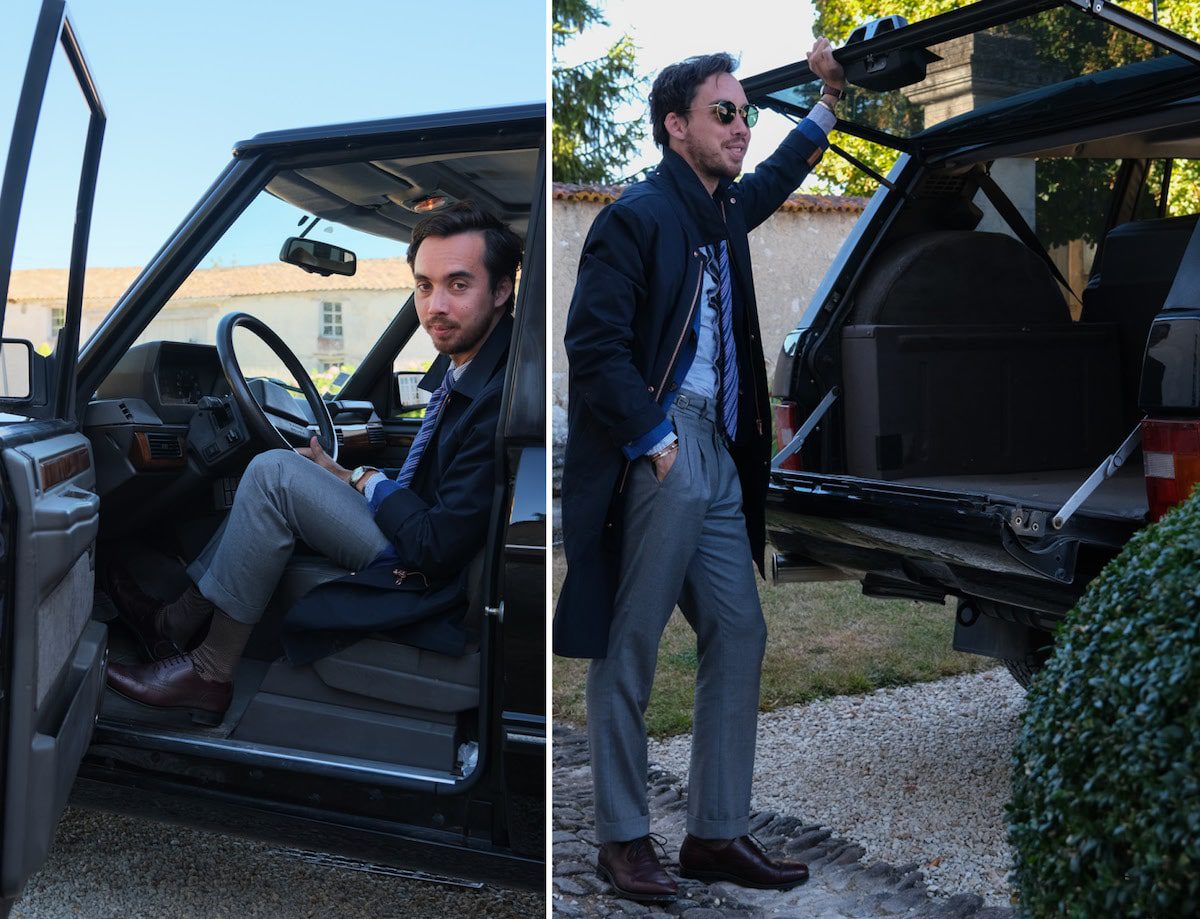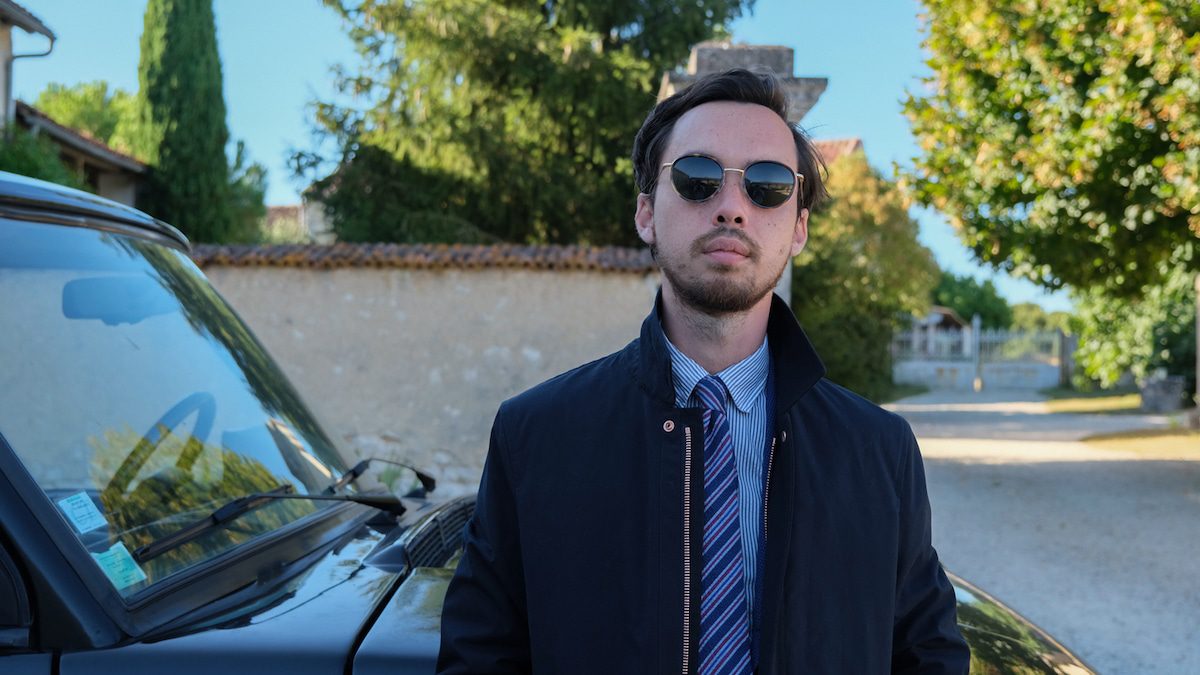 We've worn it over a seersucker houndstooth light blue jacket with a very light padding. It allows for a strong contrast both in terms of:
– colors: between the dark navy blueof the coat  and the light blue of the jacket
– patterns: between the plain ventile fabric, the houndstooth jacket and the striped shirts and ties.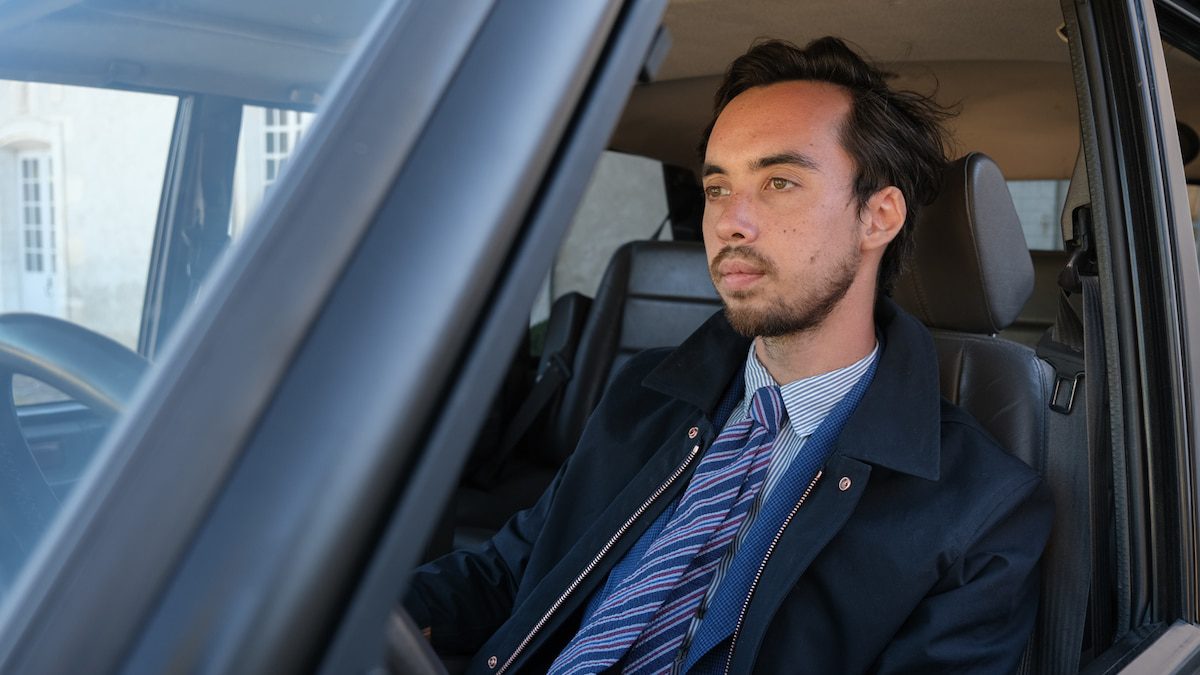 This plain navy coat in a great way to bring balance in such an outfit already loaded with textures and colors. Even if it's more suited for summer, the beige one would have been a little bit too bright in this context.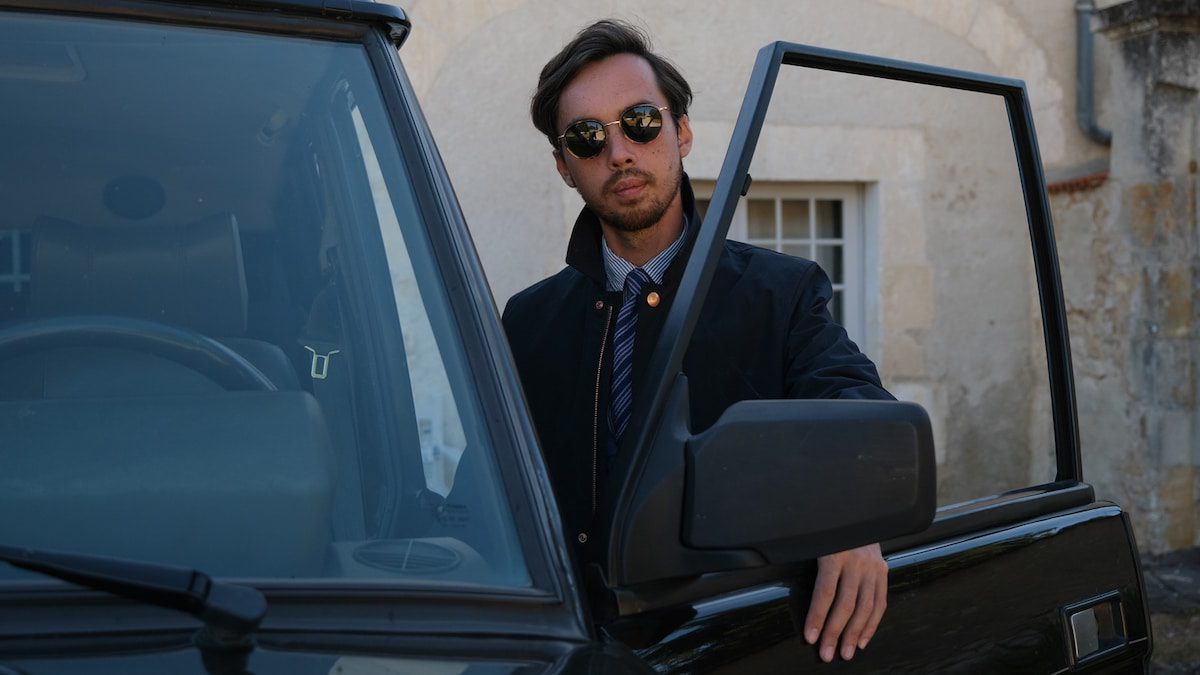 FINAL THOUGHTS
At a retail price of 685 euros, the Mac Ventile sure looks pricey at the first sight, especially for what looks like quite a minimalistic raincoat.
But when you take a closer look at the:
– fabric: Ventile cotton allows exceptional waterproof properties, while staying breathable and thus avoiding all the drawback of waxing or synthetic fabrics. It's a great and expensive fabric
– hardware: military grade Riri, that you only find on high-end outerwear
– finishes: both extremely sturdy and stylish (those copper taped seams)
Once you put all those pieces together, it's hard not to realize that you have in front of you the raincoat of a lifetime, especially with this minimalistic styling and straight cut that make it timeless.
The 3.0 Mac is available here at 685 euros. 
(Pictures by Ilena Thea Kim Levy)