In our everlasting quest for the best concept, and the best value for price, we feel sometimes that we've seen it all.
Like everything that been already done, and that a new brand couldn't possibly bring something new to the table. And when you think about it, how could you offer better priced suit than Suitsupply or more value-packed shoes than Meermin ?
That's generally when you're trapped in that kind of very limiting scheme of thoughts that a new brand arrives and manage to change the rules: we've seen that last week with the polish brand Poszetka, whose seersucker suit is a serious competitor for Suitsupply products.
Maybe it's a coïncidence, but today we'll review another polish brand: Patine, that may also be a serious competitor for Meermin and Morjas when it comes to value for price. And with a lot high-end brands thanks to a lot of work made on the last.
I Patine: an in-house line carefully and patiently developped
As a lot of brands, Patine has been for 10 years a retailers of curated brands: a great way to become an expert on the industry, built a network et a customer base, with contained risks.
The curation is highly representative of how demanding Patine is: you'll find for instance Yanko, and also TLB Mallorca (with its high-end offer Artista): high-end confidential Spanish brands with a very good value for price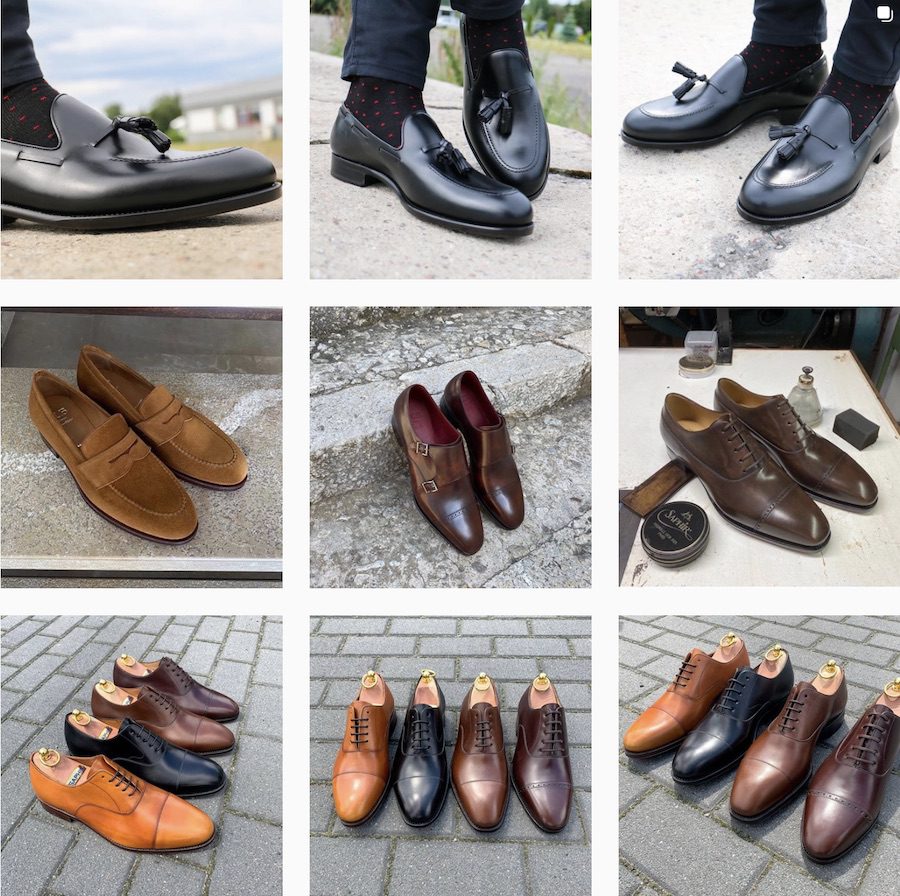 This curation gave the founders quite a comprehensive idea of what a great shoe is. So it was only logical they'd be extremely demanding on the quality of their in-house line: Patine started working on it in 2013 and sold it's first models in 2015.
Results are good, but the founders are not quite satisfied yet with the quality: so they sell the rest at a discount price and start from scratch.
They choose another factory, in Spain (it's a factory really well known for it's Goodyear expertise, and that usually work with much more expensive brands).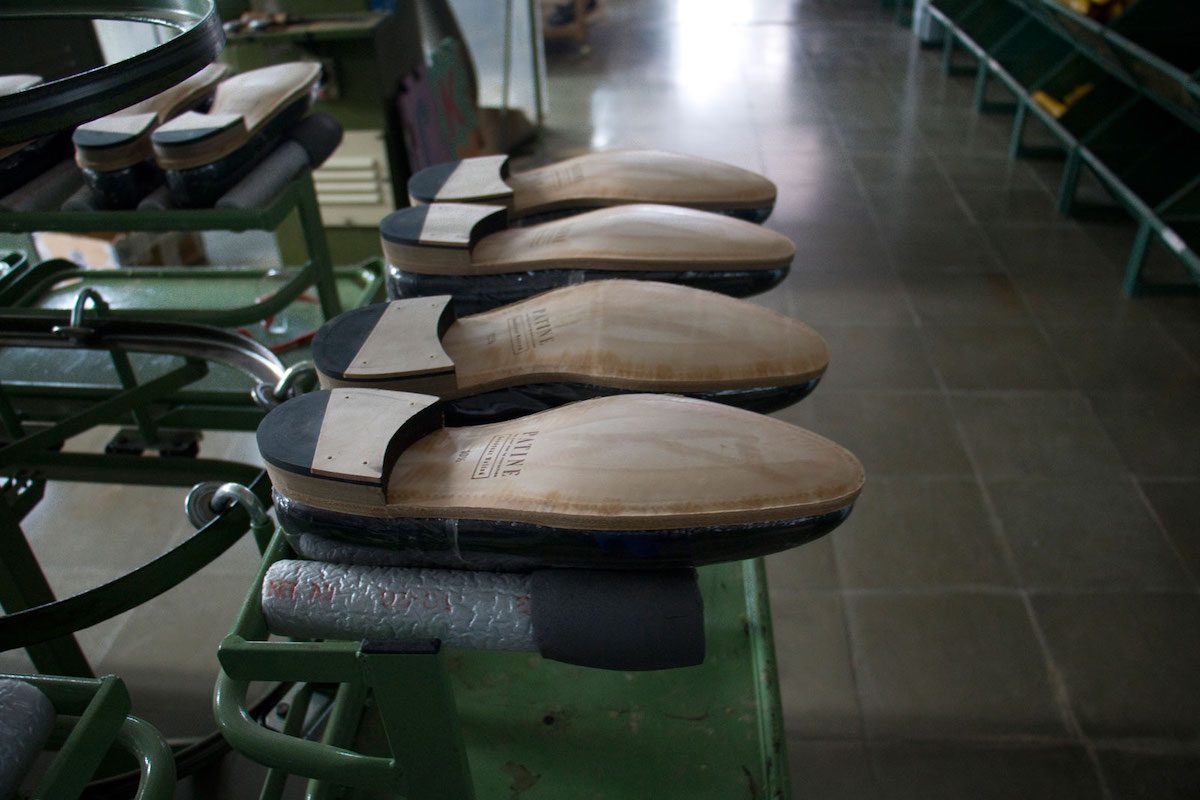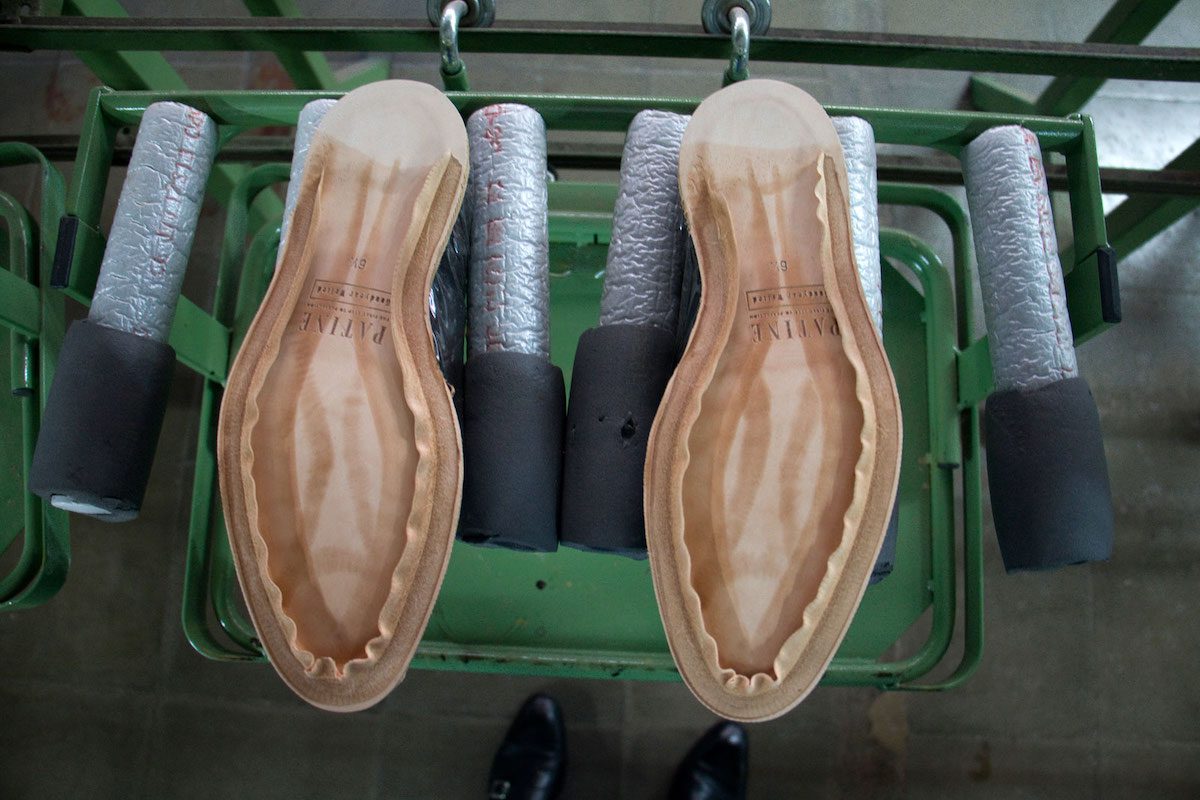 The result: a beautiful channeled Goodyear welt, sold under 300 euros.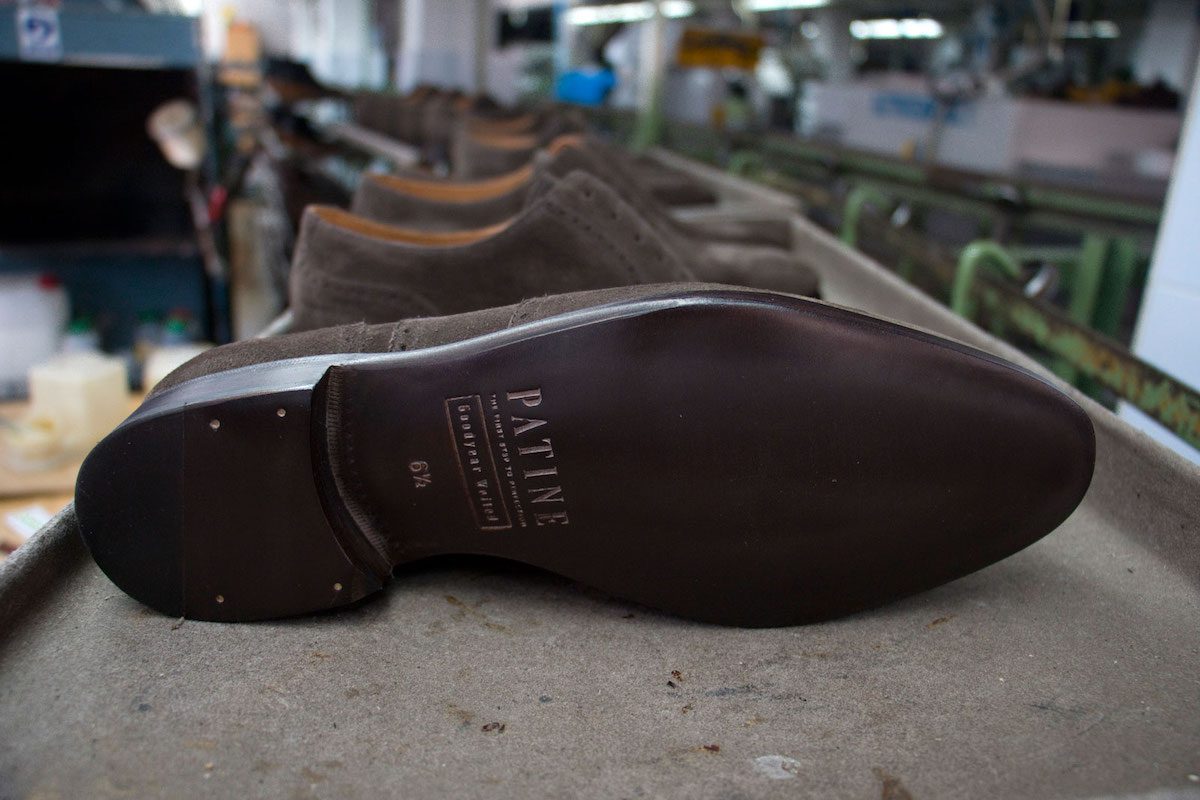 Getting a great craftmanship isn't enough: design and last had also to go in te right direction. So Patine worked here with a Polish expert shoemaker: Maestro Tadeusz Januszkiewicz, one of the most famous polish shoemaker, almost 100 years old.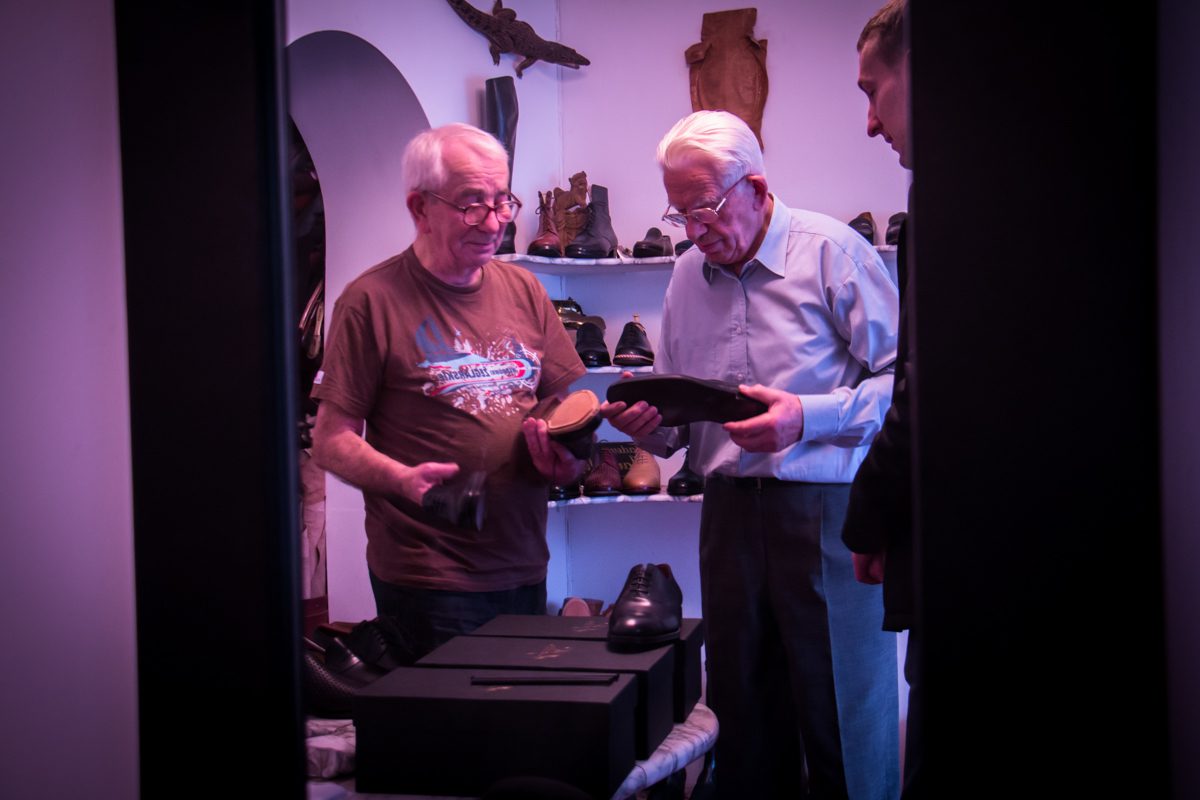 The special TJ line
If the last numbers begins with TJ, it has been designed by Tadeusz Januszkiewicz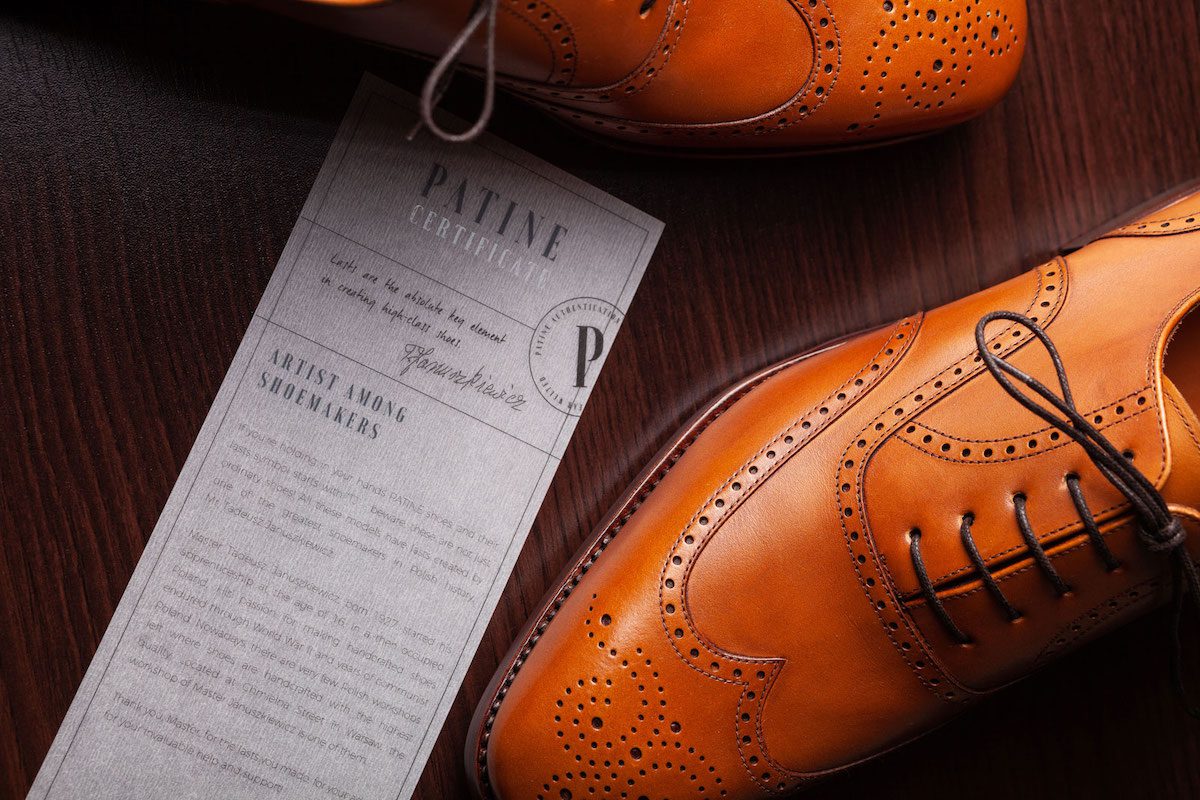 Born in 1927, he began his apprenticeship at 16 years old, in 1943: Poland is then occupied by Germany (and a few years after it'll be part of the USSR): you guessed it, it was not an easy time for traditional craftmanship and preserving advanced handcraft skills wasn't a priority
So in those troubled times, it wasn't easy to keep working with those methods, and even harder to teach them to the next generation. That's why there are so few skilled shoemakers left in Warsaw. Tadeusz Januszkiewicz is one of them: his shop is located for instance in the same street as Jan Kielman (another great polish shoemaker that you might know).
It's by working at his side that Patine was able to develop the last of its new line: they have a specific focus on comfort thanks to TJ orthopedic expertise. We'll develop that later in the shoe review.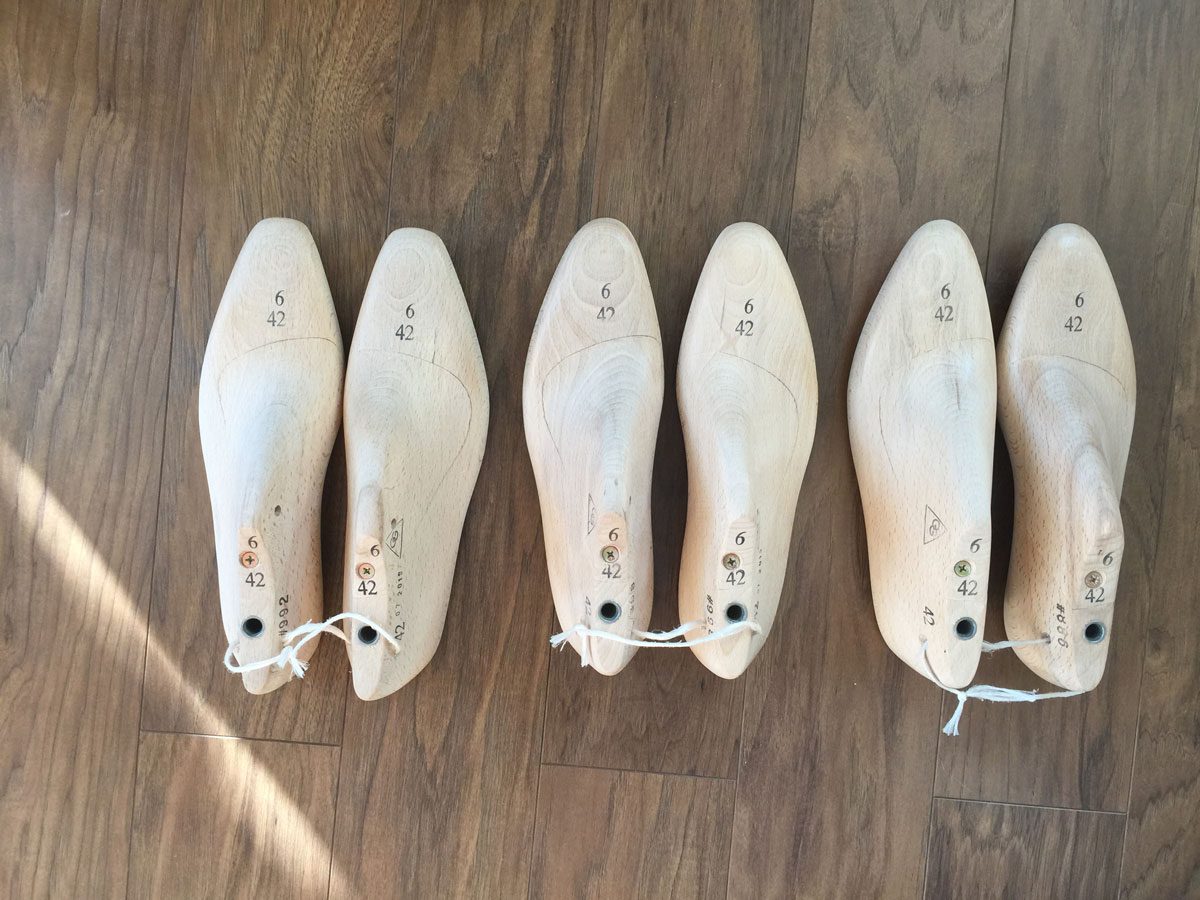 A well thought-out offer
At the first sight, it's quite a classical and sober offer: oxfords, derbys, wholecut etc. Beyond the sleek shapes and a flawless design, we can notice some original details.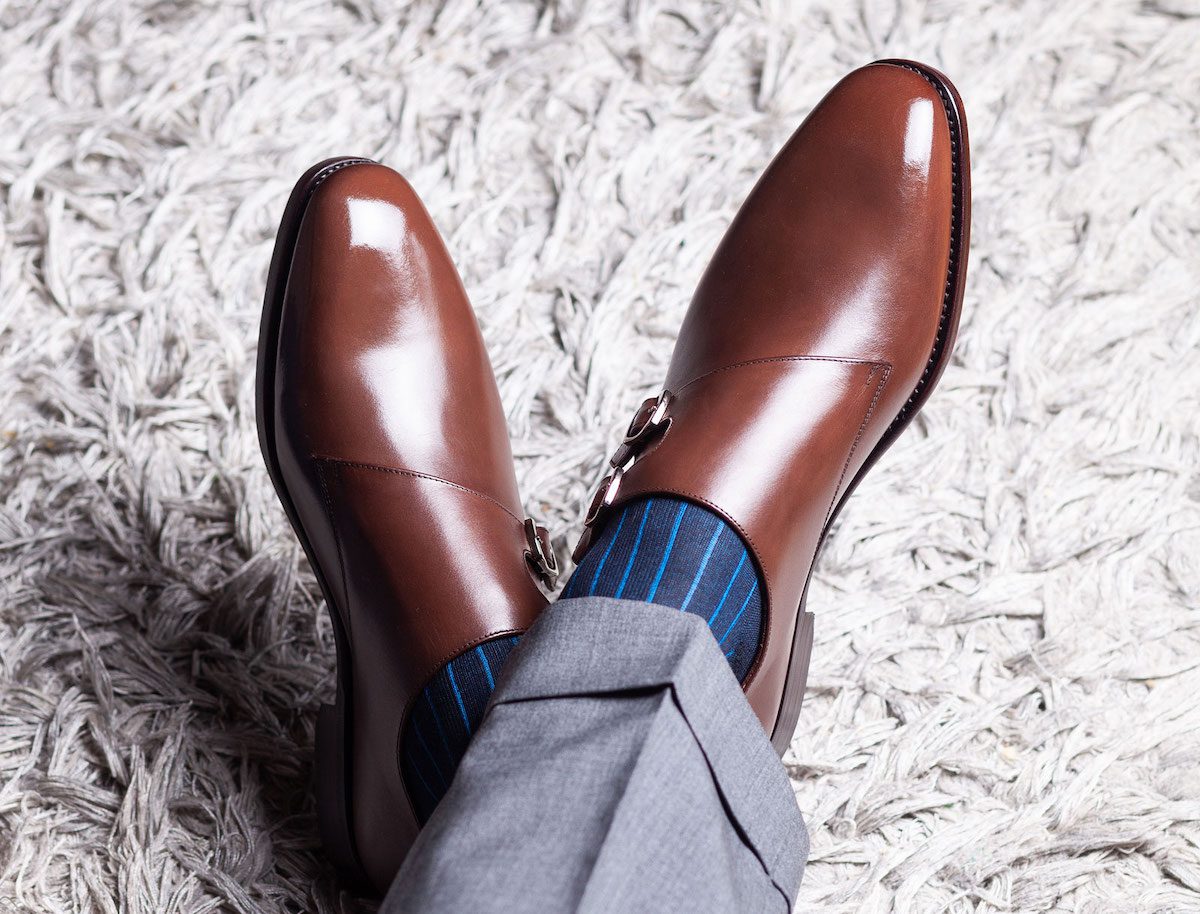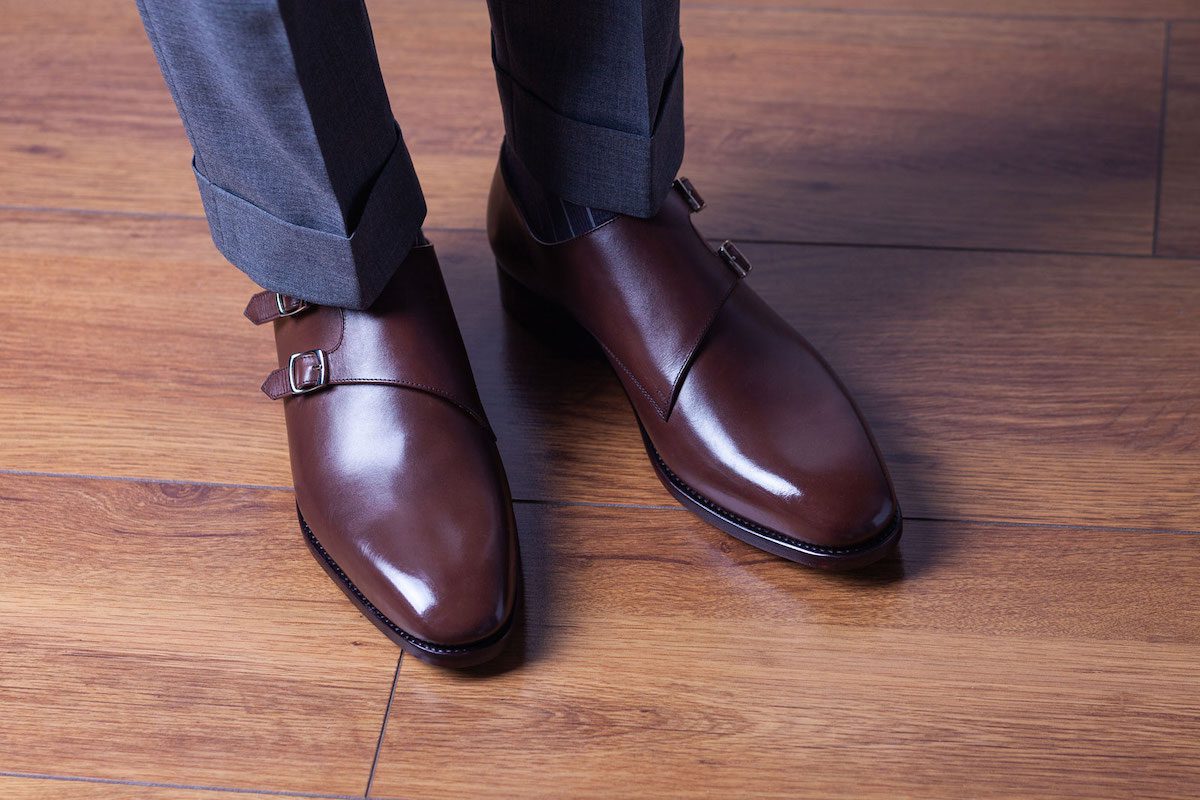 We can see here that the monks closure is slightly slanted, which makes the last really sleeker.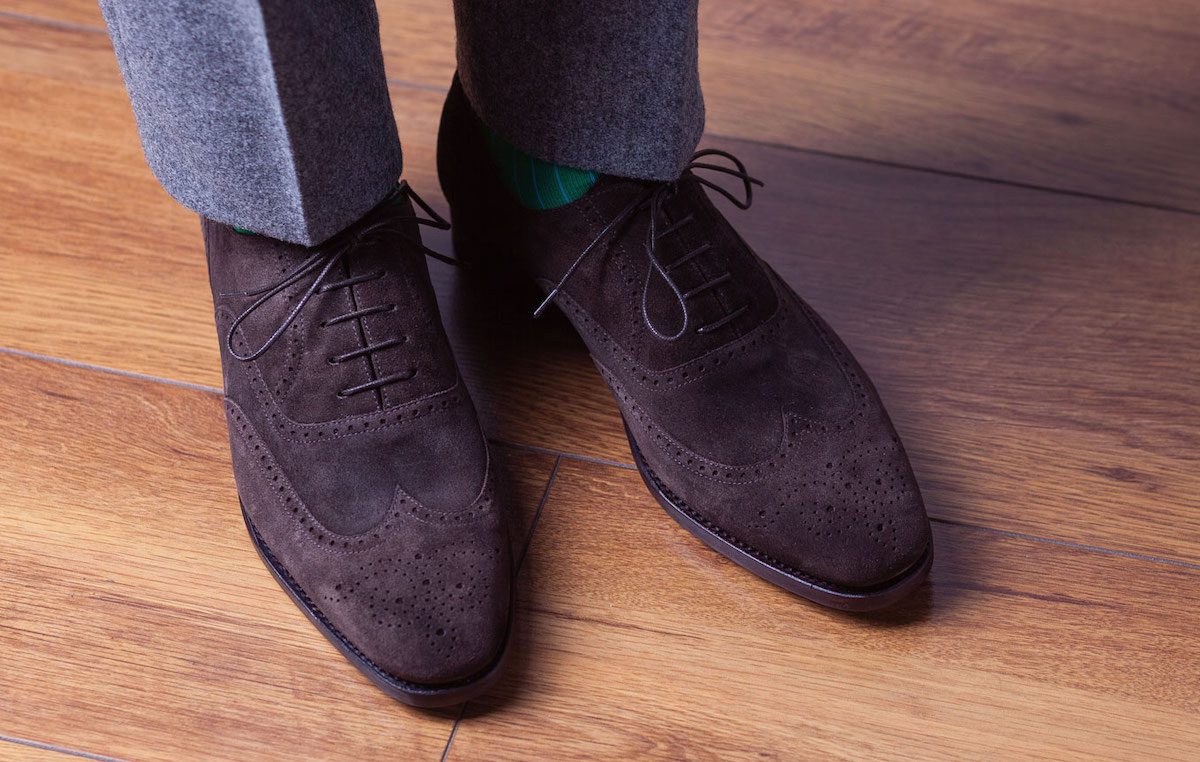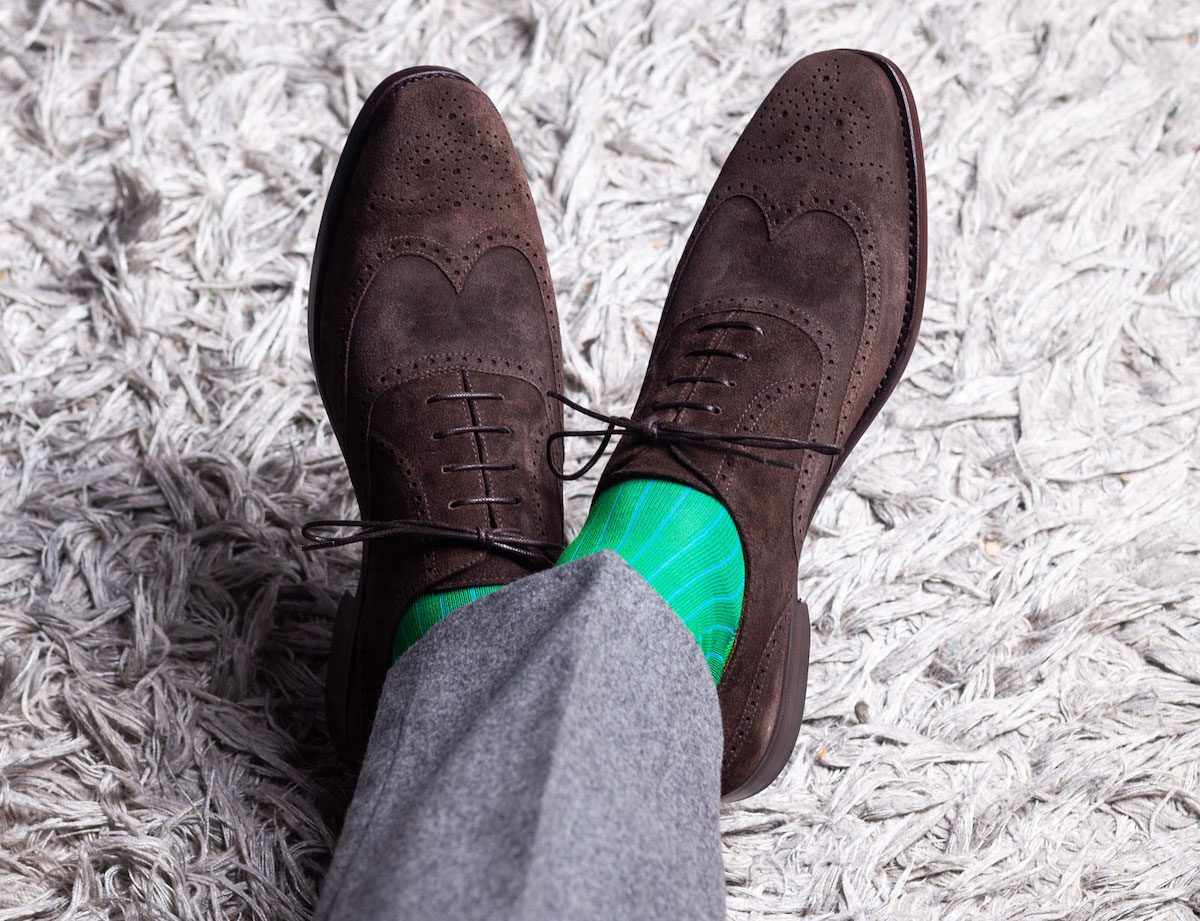 The nubucked brogue 77028 are really sleek as well: it's quite rare to see such a clean brogueing on nubuck.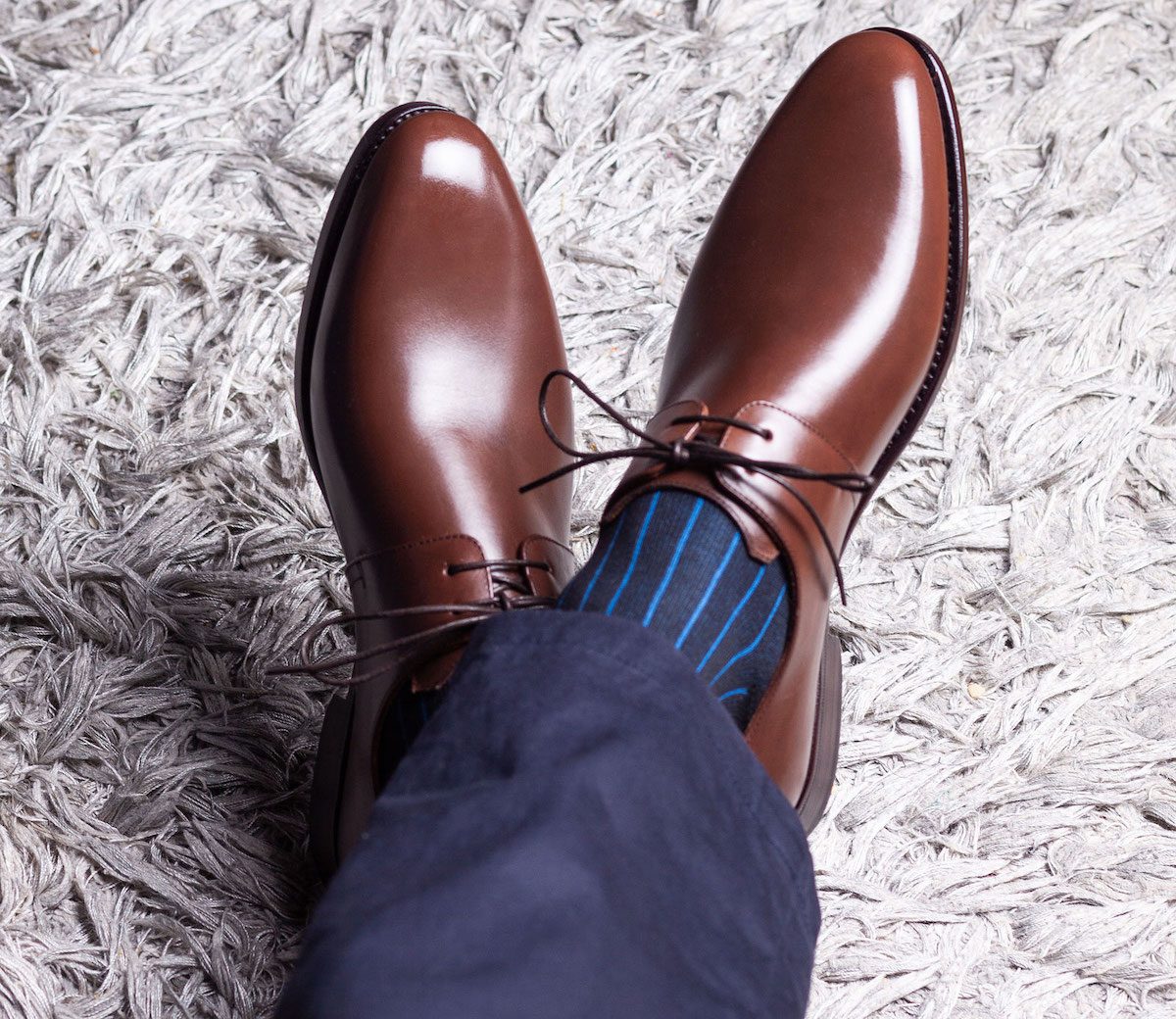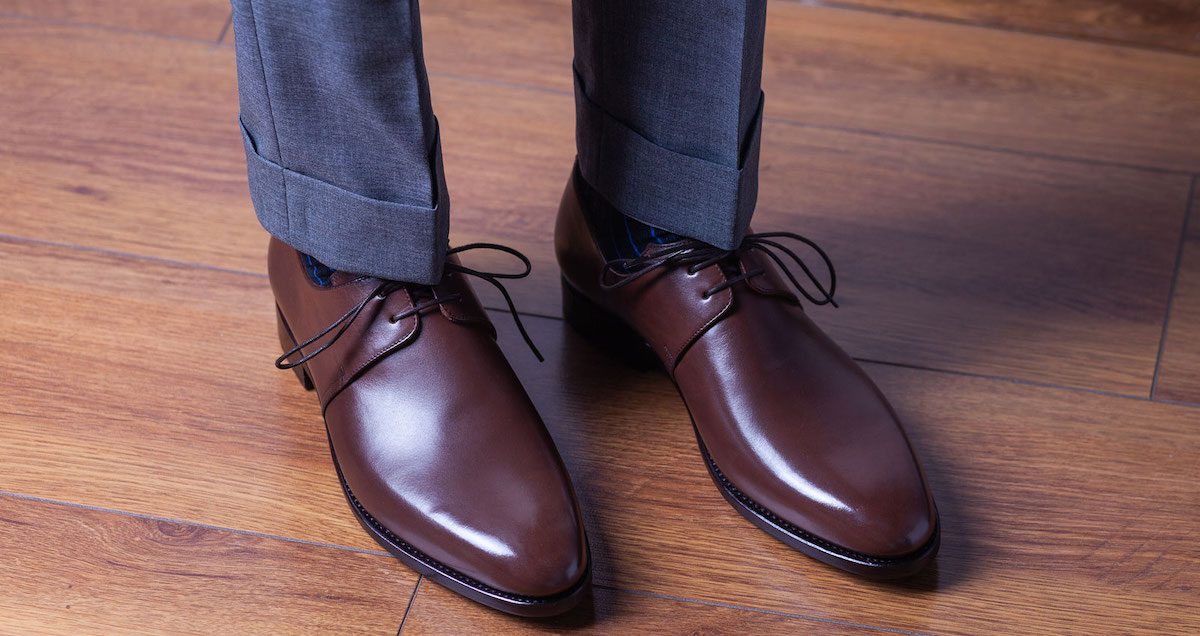 Last but not least, I really liked those 2 eyelets derbys 77004 that kind of remind us of the famous Arca, bien Pierre Corthay, with a really sleek and elongated last.
A fully translated online store
Keep in mind that you have to use the URL patine.shoes to reach the English version of the website. The URL patine.pl is for the polish version.
II Oxford brogue 77020 TJ Ina G Cambridge review
Why did I choose this pair ? I wanted to have a dressed-up pair (so oxfords) which wouldn't look too dressed-up if I wanted to wear it with an odd outfit: burgundy and brogueing allows me to do just that.
Since I wanted to wear them sometimes on the countryside, I also chose rubber soles for comfort.
Here is the URL:
https://patine.shoes/brogues-77020-2096.html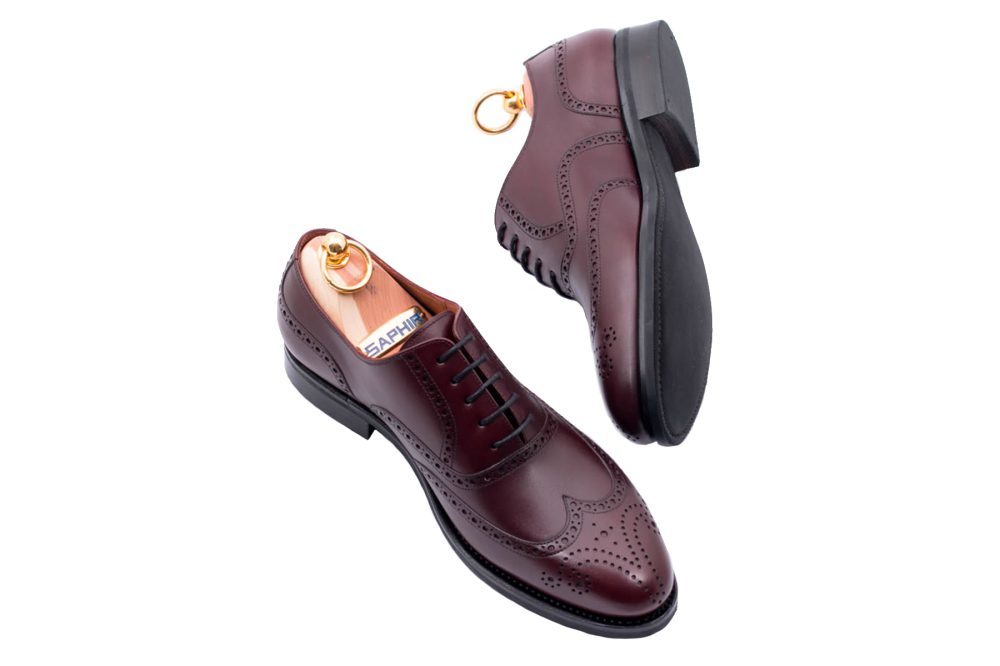 Comfort and wear
As with every Goodyear shoe, I was expecting the shoes to be a bit uncomfortable on the first days, during which I've obviously only worn them indoor.
They became surprisingly very quickly comfortable and supple, with very little creasing: it's extremely rare in that price point to get a leather that is both long lasting, supple and with so little creasing. Obviously, the rubber sole does help.
The only thing I have to say about fit is there is a lot of room above my feet so I thought it was the wrong sizing at the beginning and quickly got used to it. It didn't impact comfort or creasing a bit.
Of course, I didn't yet have the chance to test the rubber soles in a really harsh environment. Let's keep in mind that this is a polish brand so it is supposed to stand its ground during fall/winter in, let's say, Warsaw where there is either tons of snow or the ground is at least really slippery.
So I'm quite confident that those soles should last long in Paris.
A leather both supple and comfortable
Patine is working with Annonay and Du Puy tanneries for box calf and another one for nubuck (I'm guessing something like Stead).
As I was explaining earlier, one of the first criteria in that price point is whether the leather is rigid or not.
You can easily buy affordable shoes, with quality and long lasting leather but it will be a pain to break in.
It's really rare to get that leather quality, at that price and with that comfort that early: after wearing them for a few weeks, the creasing is barely noticeable.
.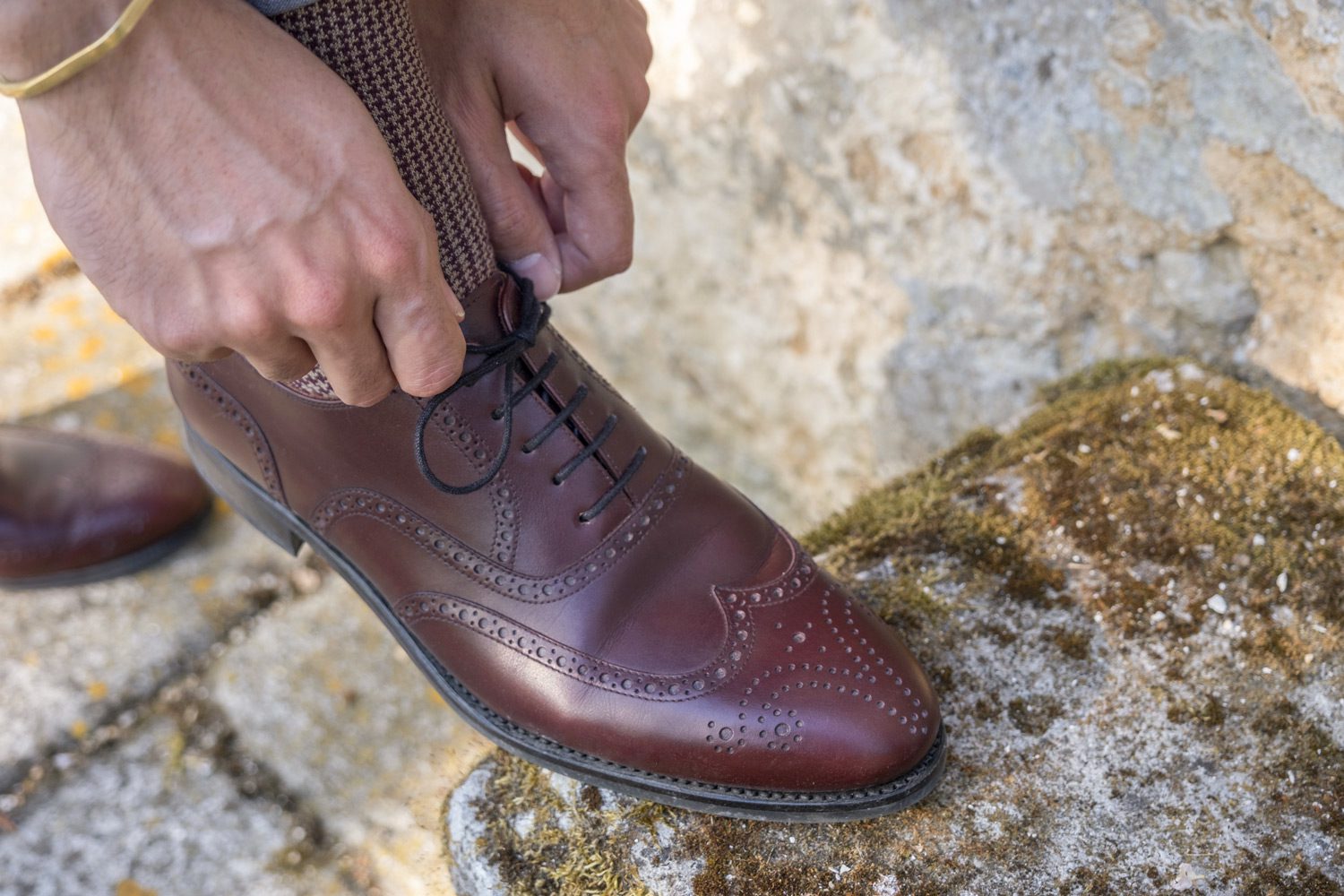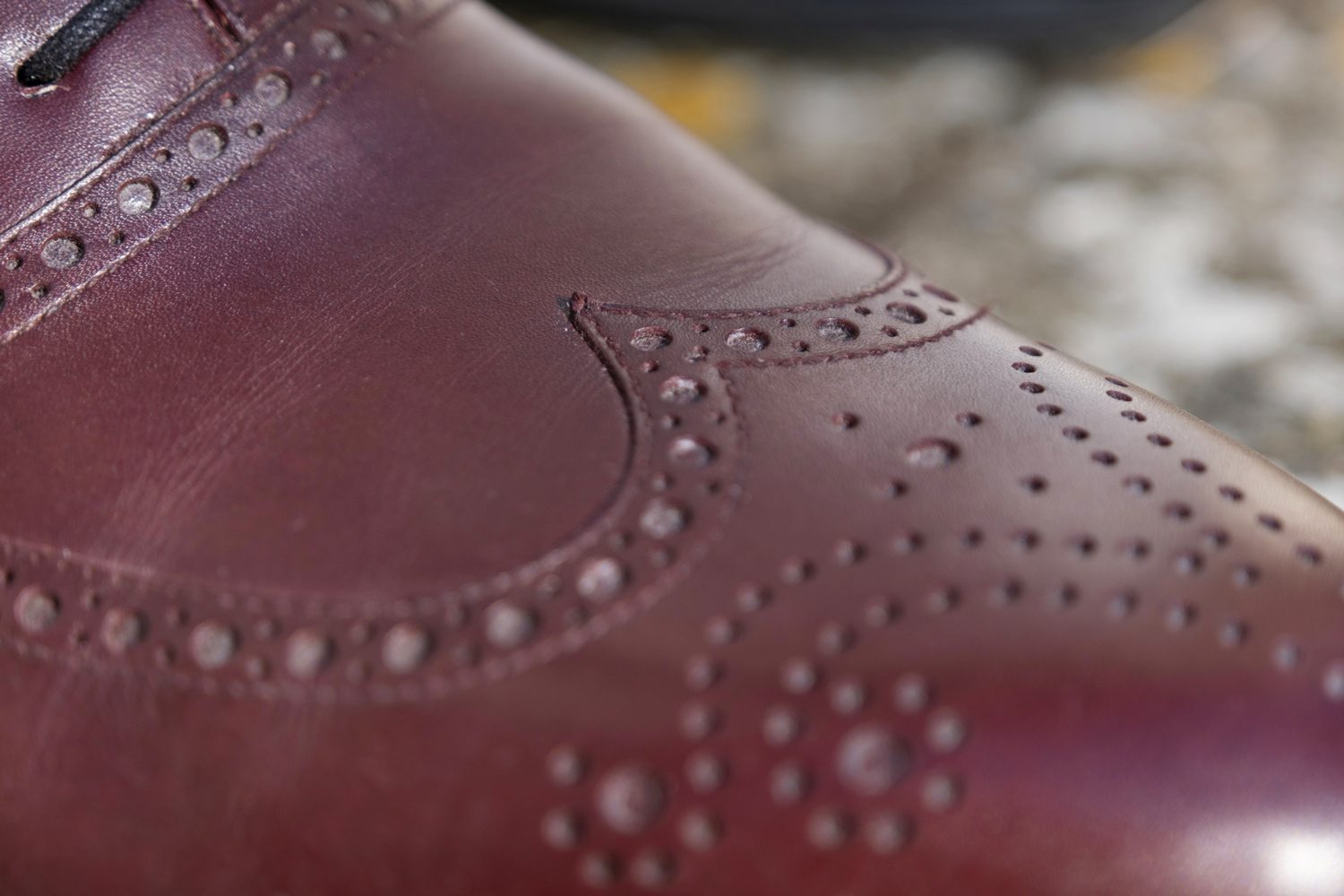 The last: an extensive work on comfort through the orthopedic expertise of Tadeusz Januszkiewicz
It's less noticeable due to the rubber sole but the waist is slightly beveled. The overall design is actually quite sleek.
If you were wondering where lies the difference in the TJ line, it's first and foremost on the comfort: through his bespoke work, Tadeusz Januszkiewicz has decades of experience on orthopedic nuances and foot anatomy.
So, even if it's of course impossible to produce a RTW shoe that will fit everyone, the emphasis is made on the the comfort and proper holding of the foot.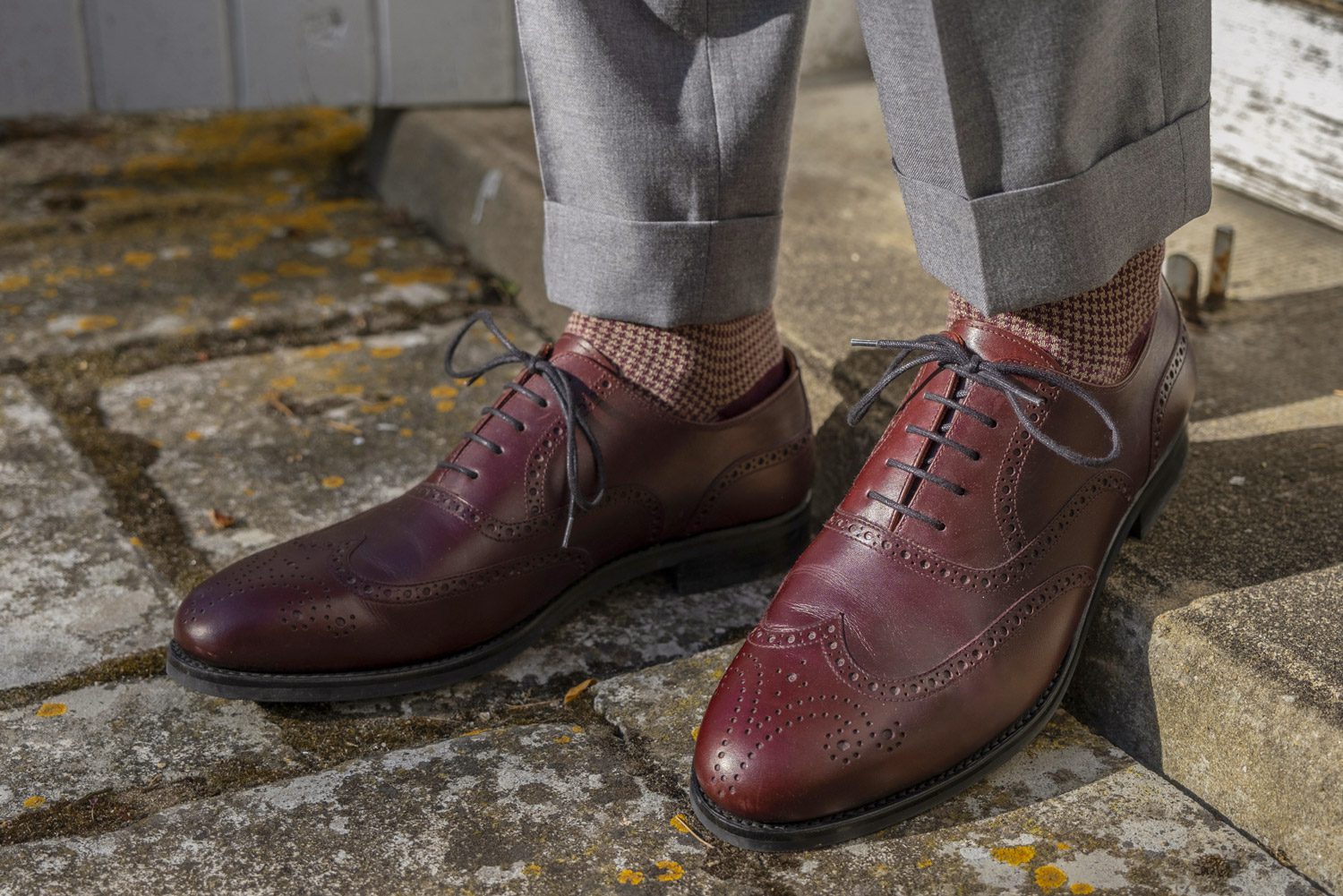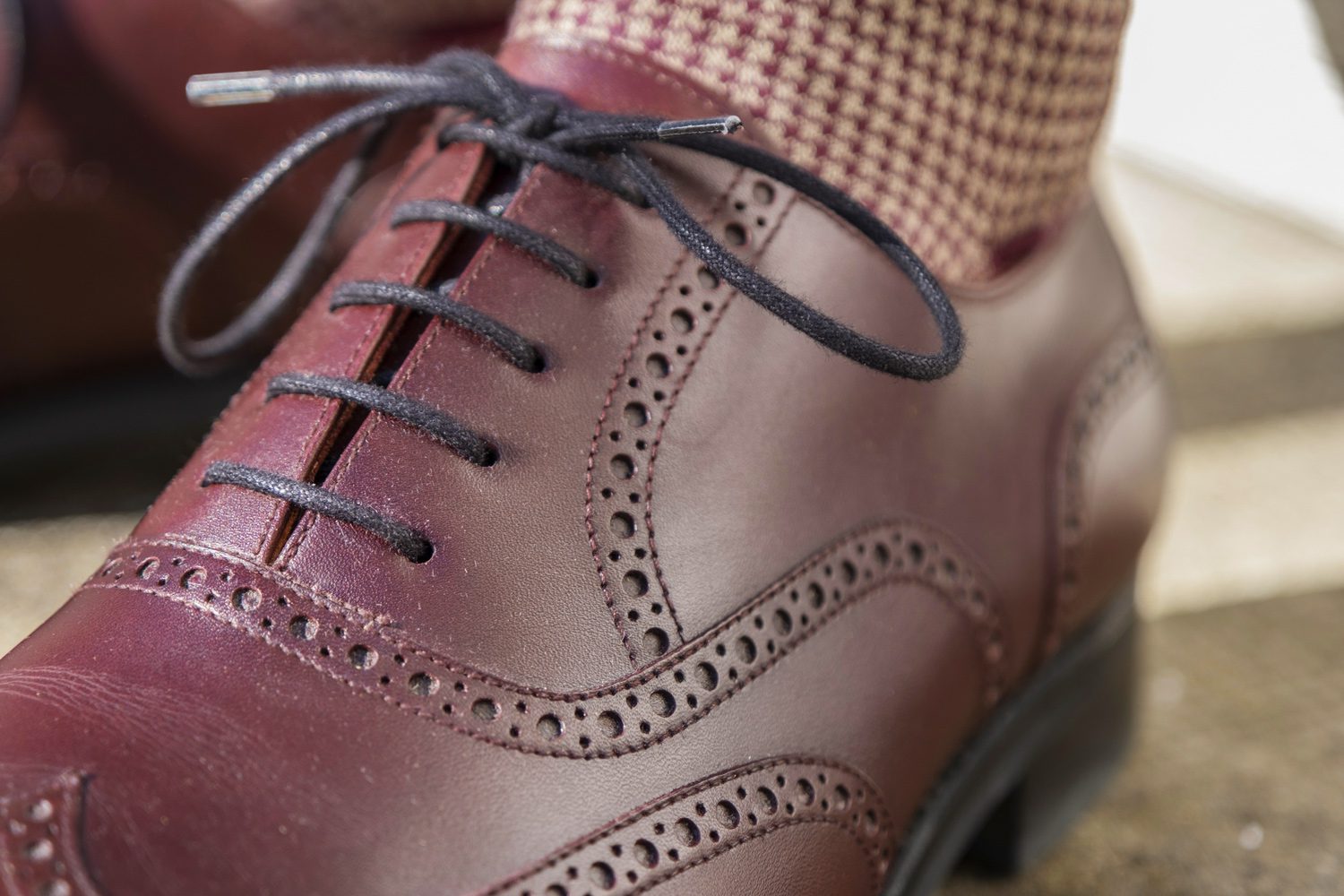 Style advice: how to wear burgundy brogued oxfords
First outfit: sartorial style with a solaro suit.
I'm wearing the shoes here with a solaro suit by the French tailors Blandin&Delloye.
As with every solaro, this fabric has two different colors: grey on the outside, burgundy on the inside (which shows especially with the sunlight).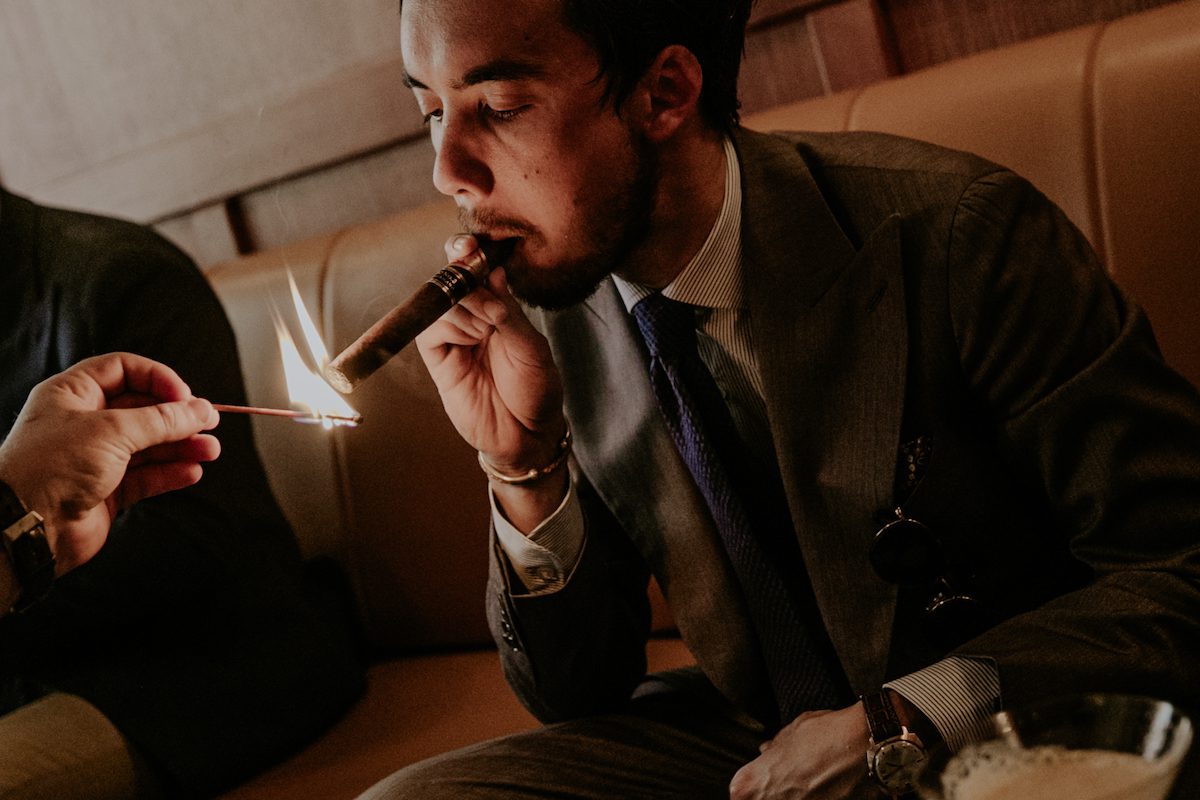 Burgundy oxfords were perfect here for a subtle matching with the burgundy shades of the suit. .
In terms of style those burgundy brogue Oxford are a great fit for a sartorial outfit, with a double breasted suit with wide lapels and an original fabric.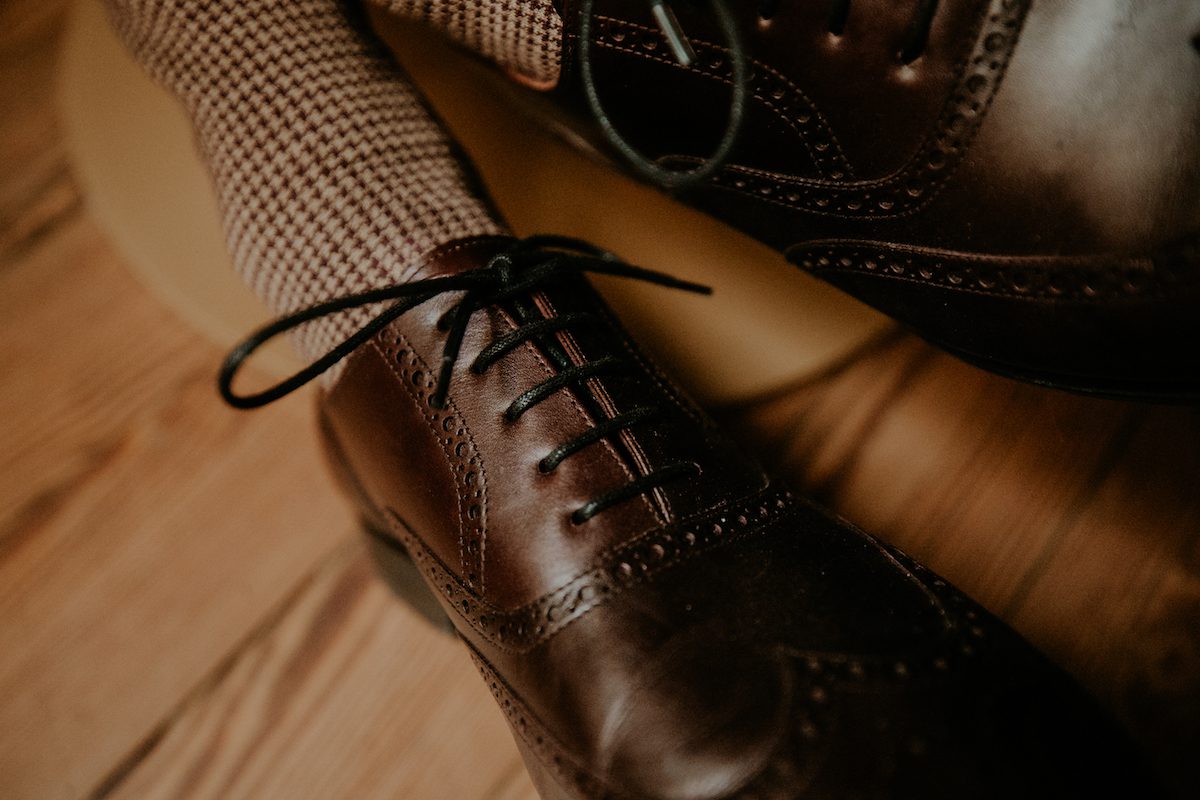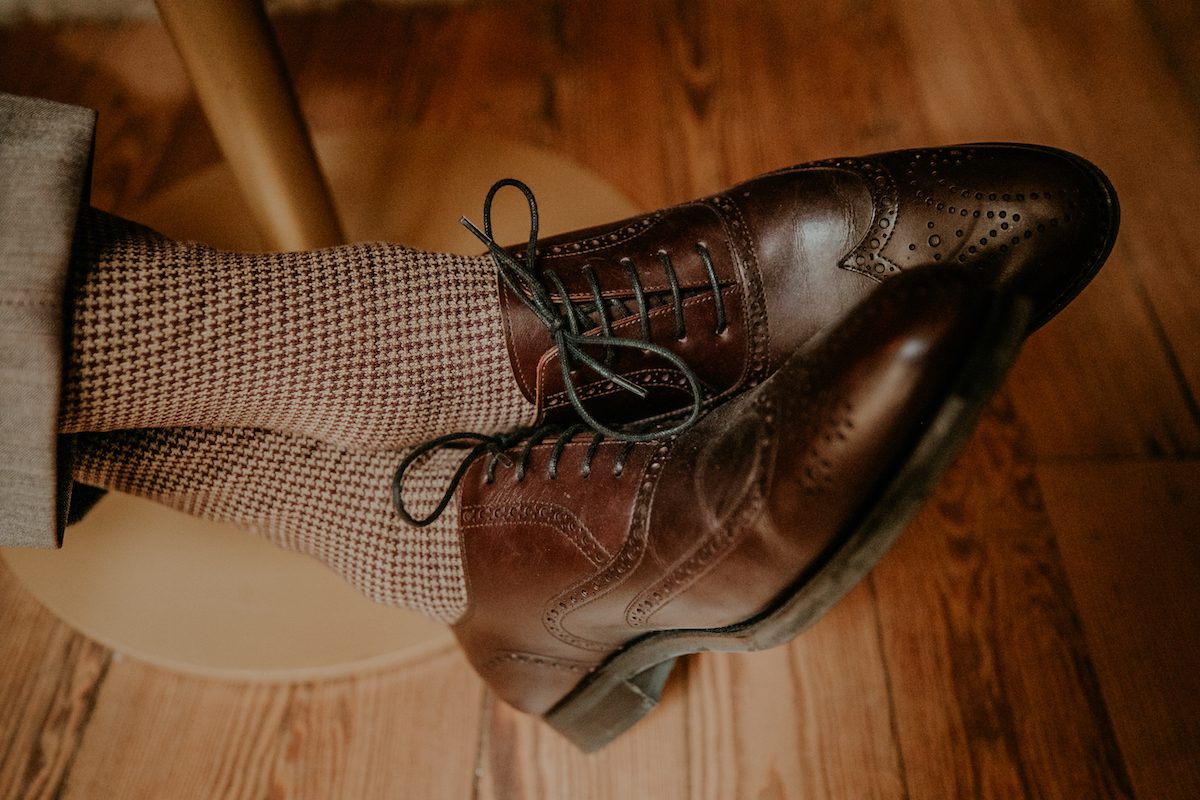 Second outfit: perfect if you're a wedding guest
Thanks to their burgundy color and their brogueing, they're not as formal as black cap toe Oxford. So they can give a more elegant vibe to an odd outfit without looking too formal.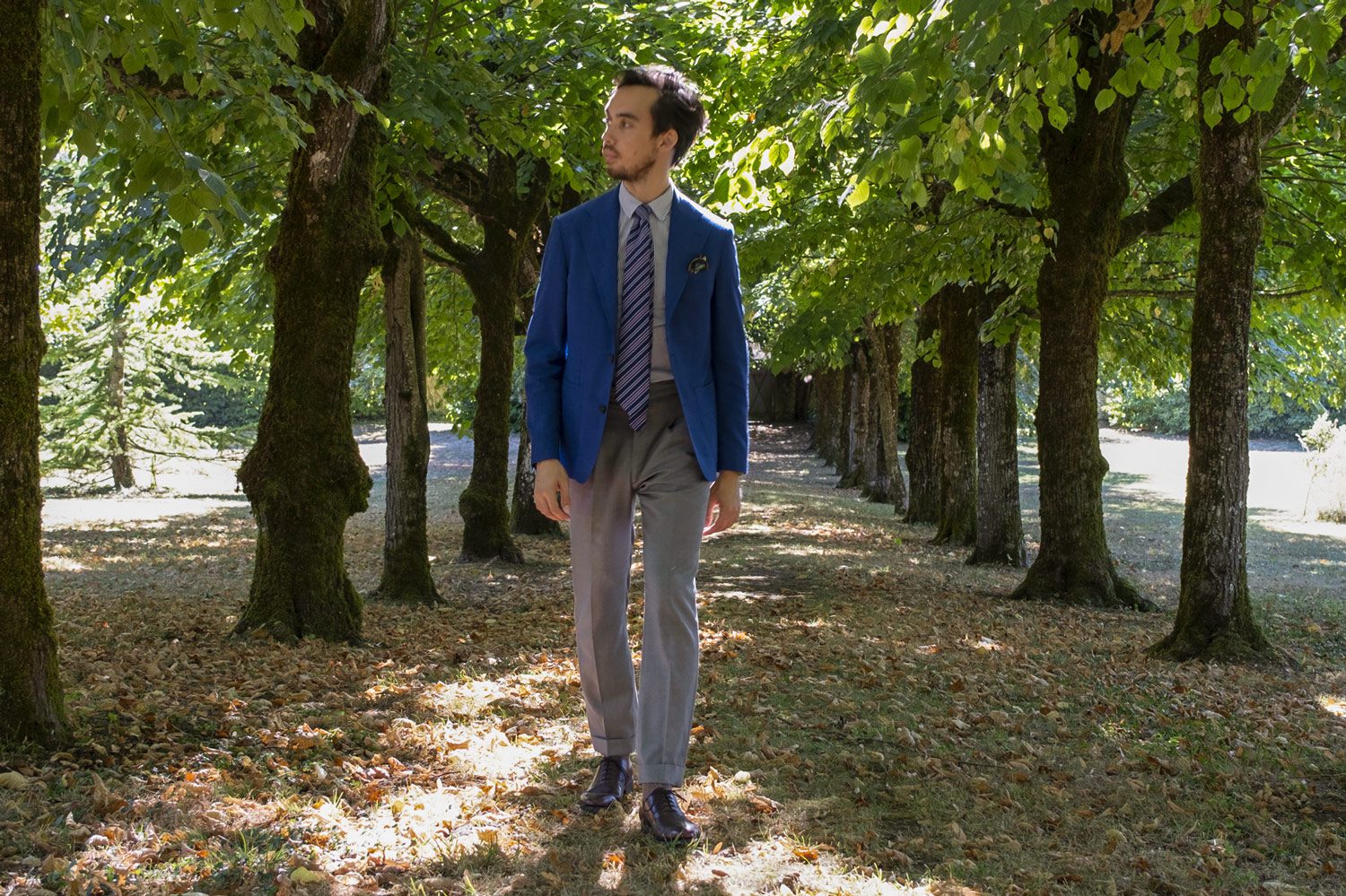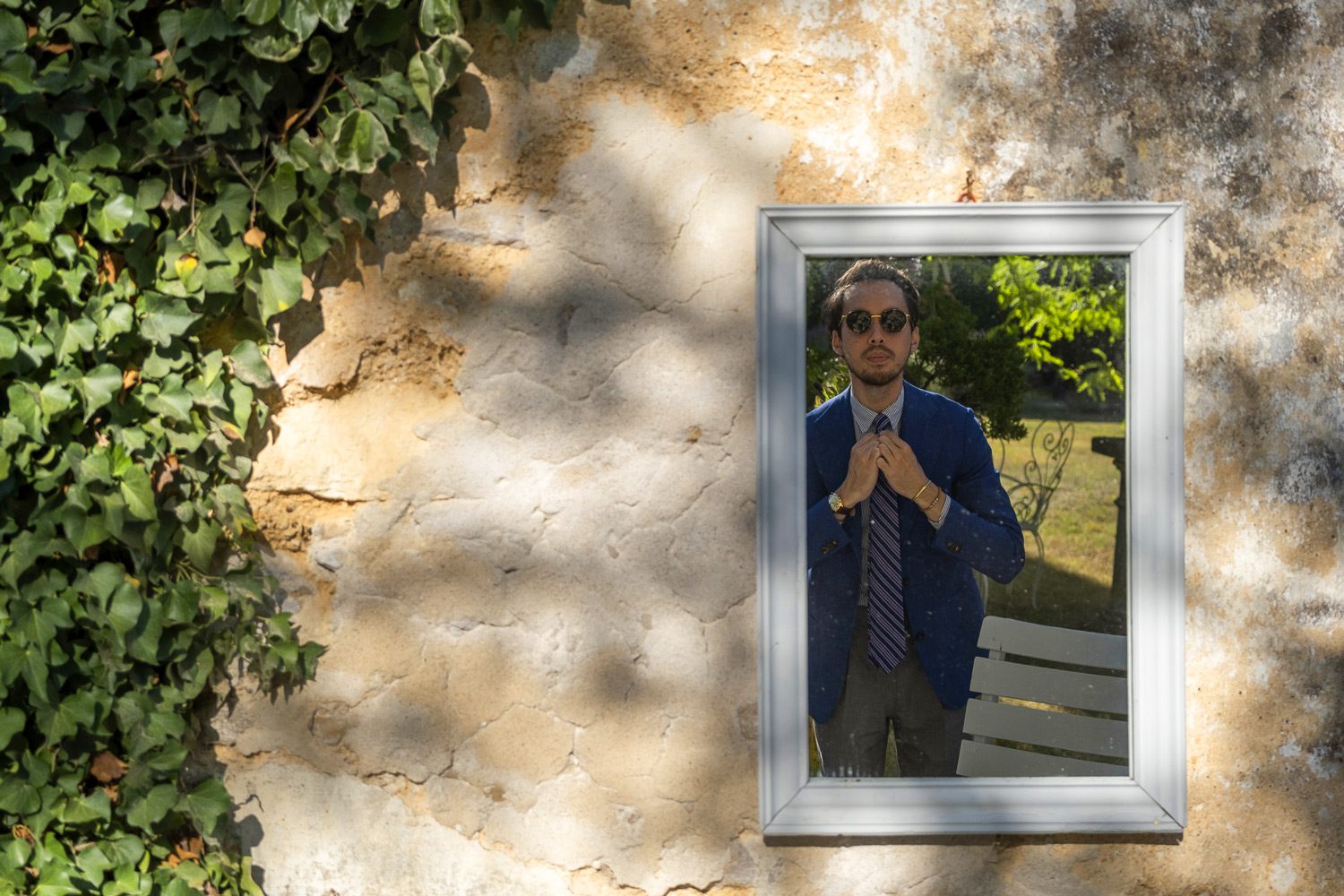 Burgundy and brogueing are perfectly underlined by the 4 seasons really formal light grey wool of those Alberto Voglio dressed up trousers.
For a nice transition, I've chosen houndtooth socks by Maison Bayle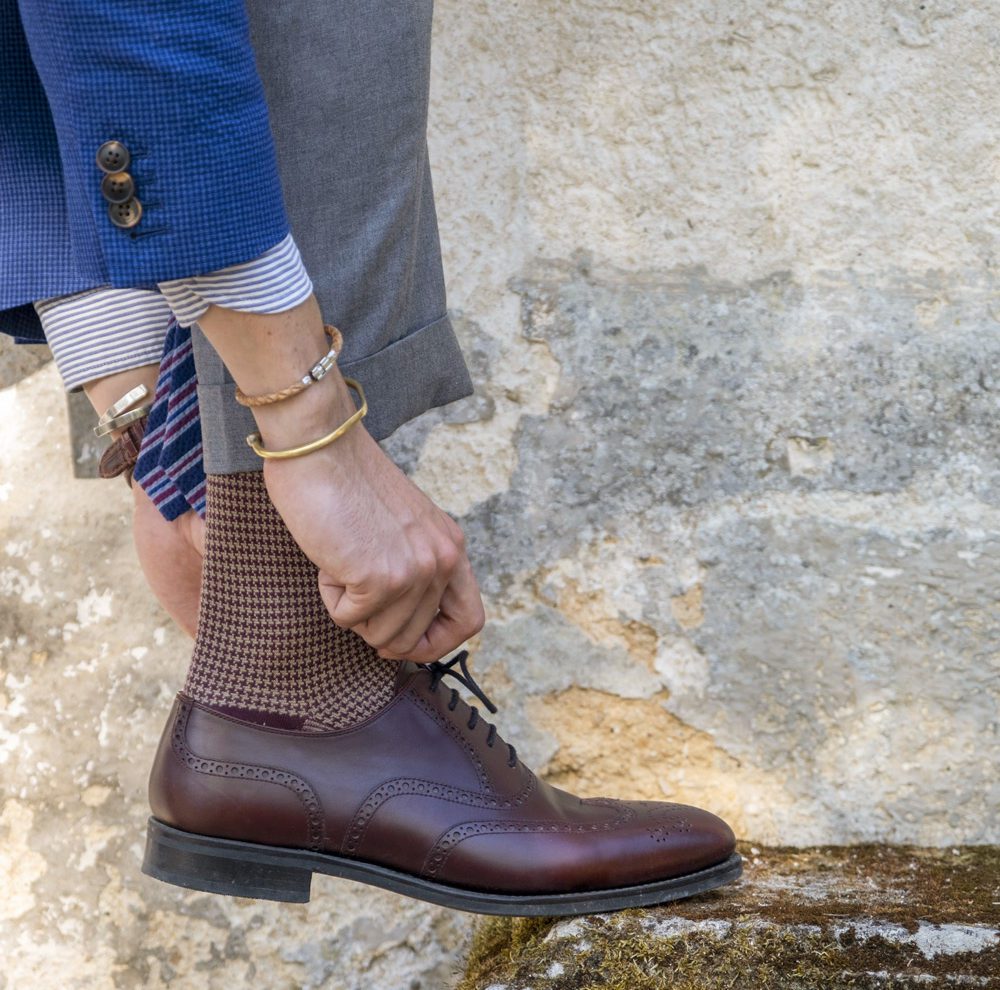 I'm wearing over that outfit a navy blue Private White VC mac, which is quite the understated piece of cloth of the outfit in terms of colors and fabric. It allows me to keep some balance.
The blue of the seersucker houndstooth Swann&Oscar is quite light so it contrasts well with the darker coat. .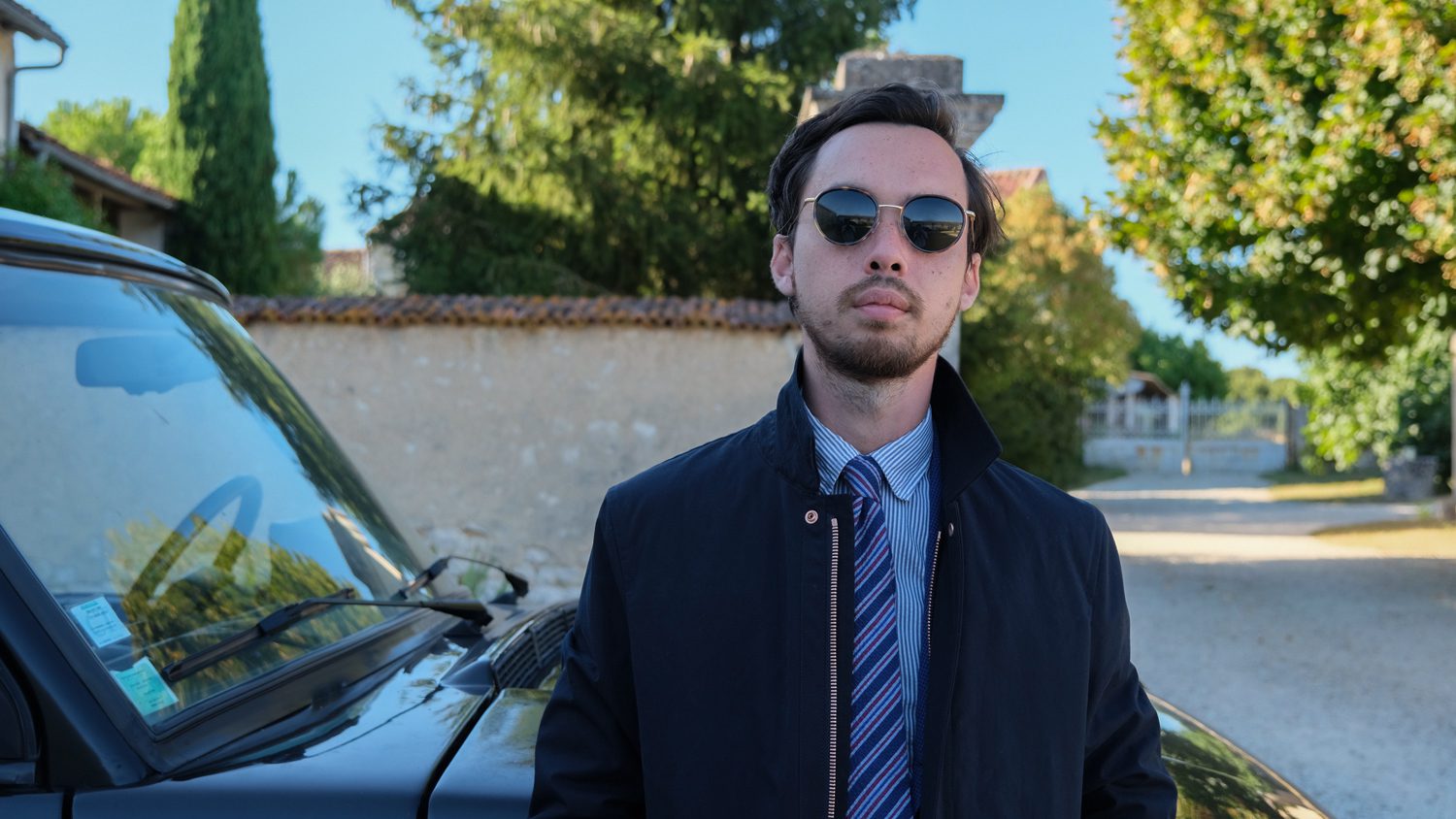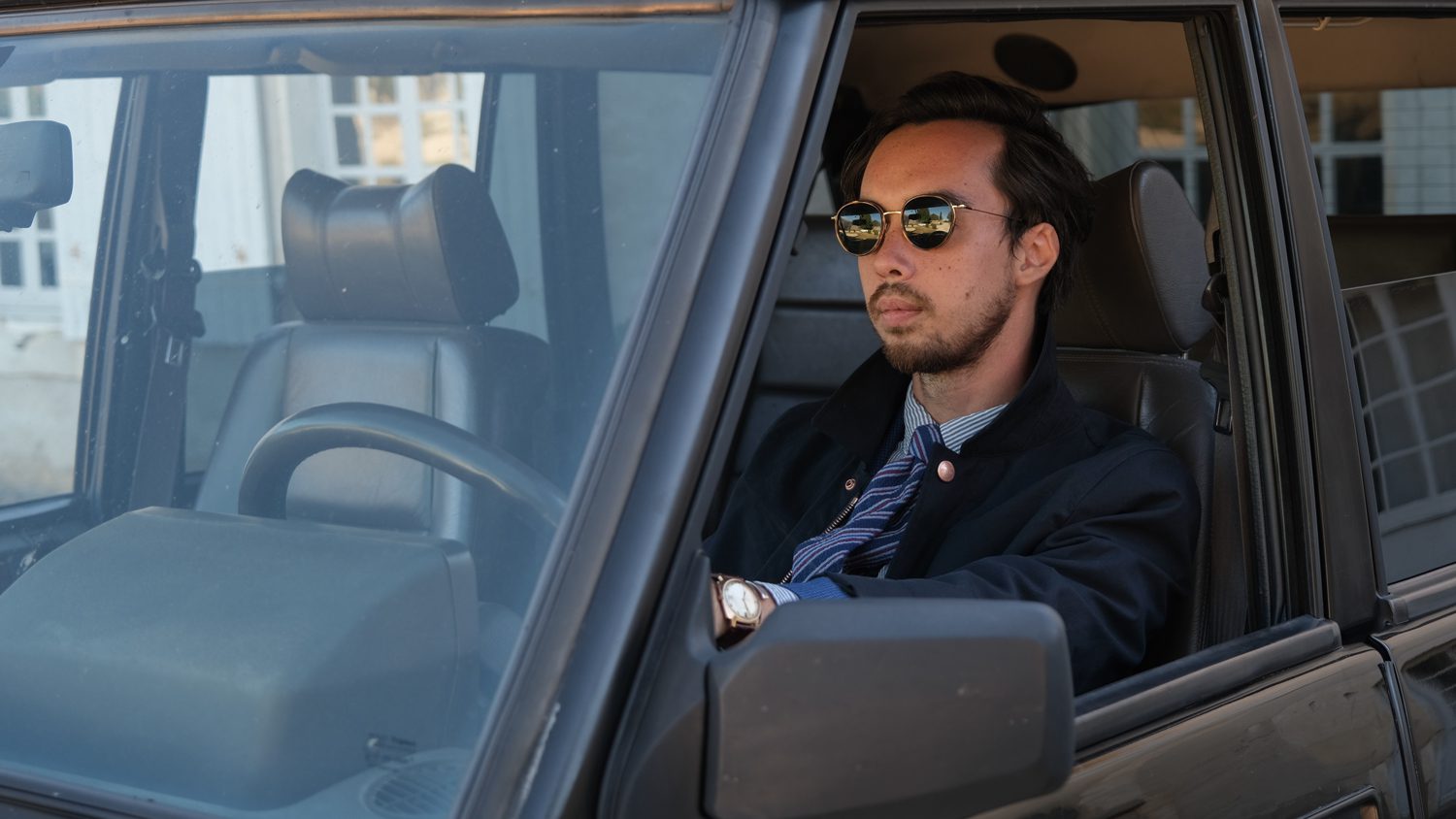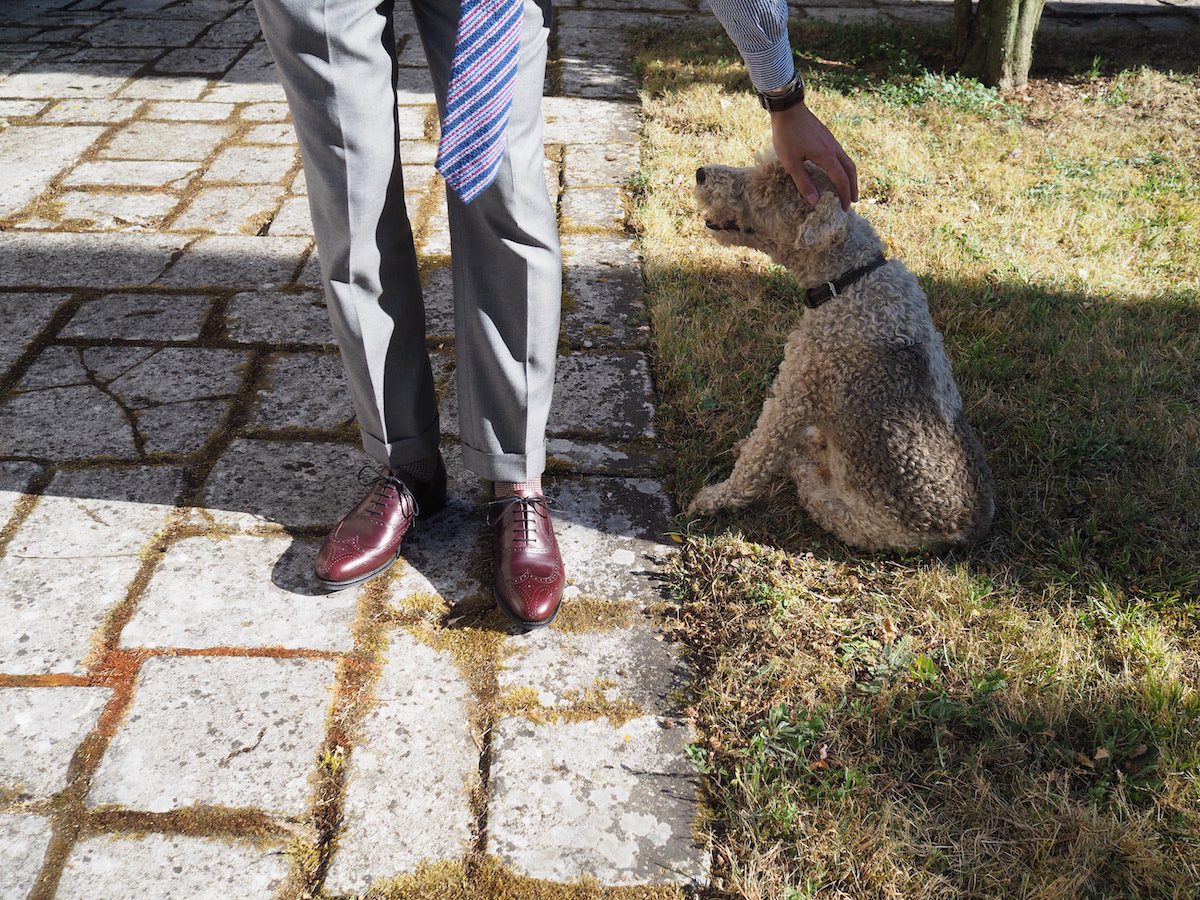 Conclusion
Like many smart DNVB, Patine is investing on long term: when you think about the craftsmanship and leather quality and the retail price, you can guess the company is not really profitable.
It relies instead on customer lifetime value thanks to a quality product.
After a thorough review, I think this is a strategy quite likely to succeed given the product: it really brings a new perspective to the market and I already want another pair 🙂 (especially those gorgeous double monks).
The 77020 TJ Ina G Cambridge are available here at 266 euros.