Disclaimer: this is probably the longest article on the site (4000 words). I explain how to buy beautiful vintage watches at really affordable prices. However, nothing is free in life: what you save in money, you'll have to spend in time doing thorough researches.
In short, you have to earn it and this article is here to guide you as much as possible
Why you should buy vintage watches (and why not)
You have between 150 and 1000 dollars to spare for a new watch (or even a first watch)? You want a watch with character, history, and even a prestigious name?
Vintage is an excellent solution in this case, especially since there is no real question between an Omega or a Longines and the latest creation of yet another soulless Kickstarter project (or worse, a Daniel Wellington). Which one will get you the most compliments? Which one will have the most beautiful story to tell?
This small comparison should largely answer your questions: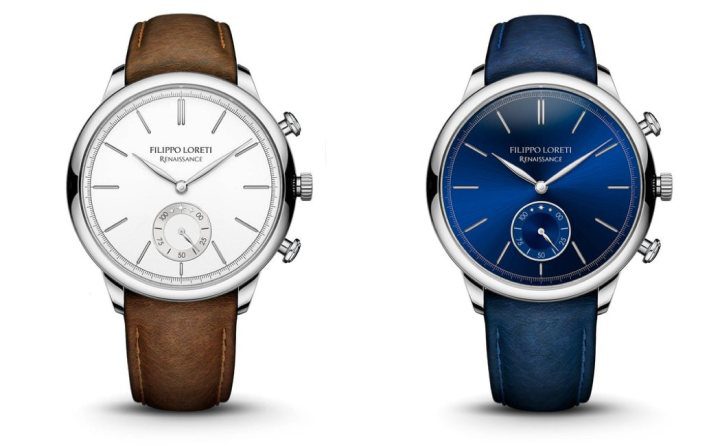 Filippo Loretti, a Kickstarter neo-brand that just copies vintage models in a quartz version at 180€: it's already better than a Daniel Wellington but it's still a shame.
Here are some examples of what you can find instead for a similar price: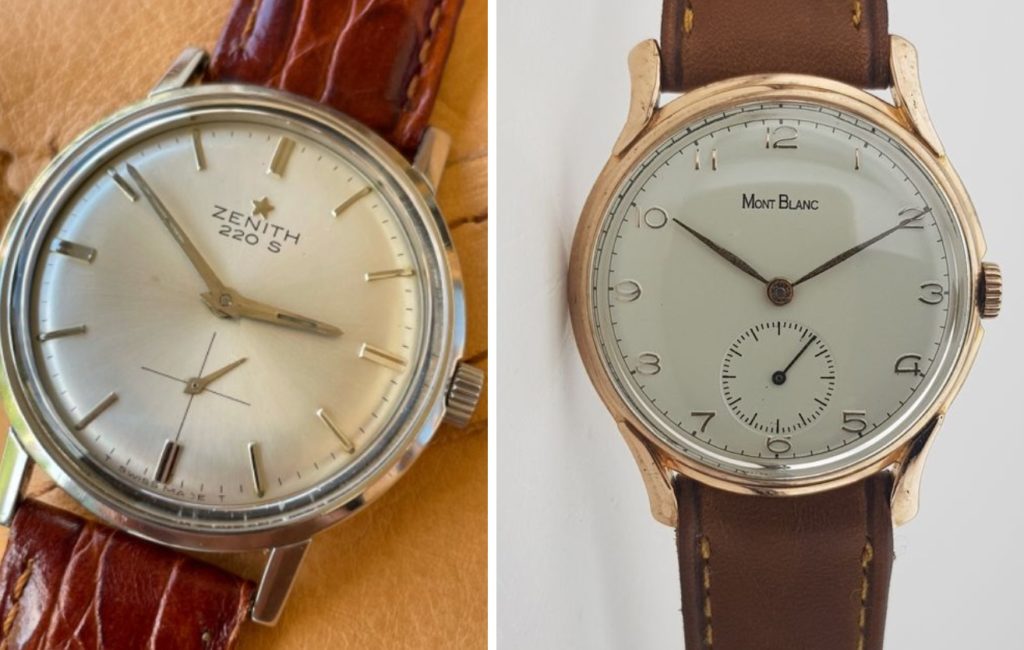 Believe it or not, it is even very easy to find Omega Seamaster or Geneve watches for a similar budget: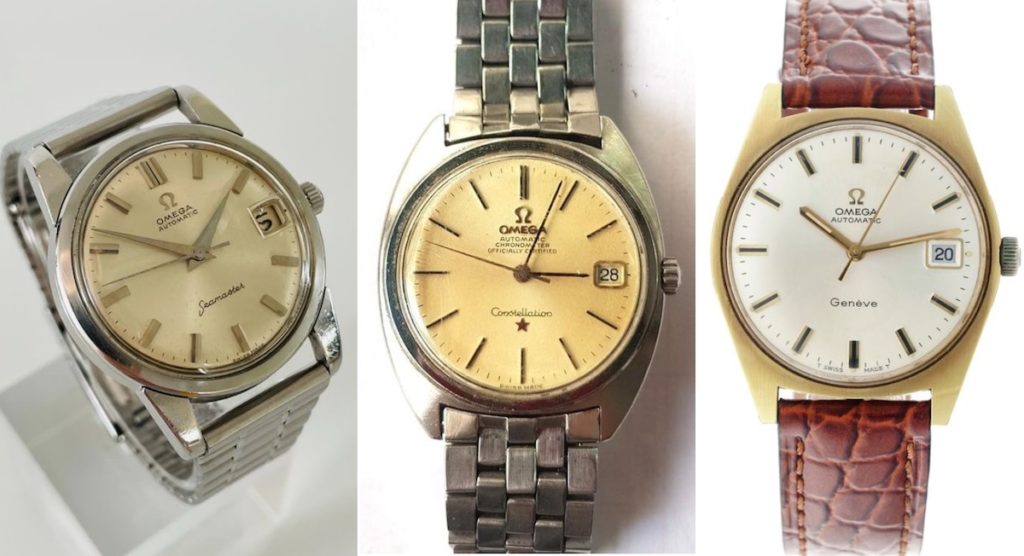 The choice of vintage: style and poetry versus functionality and investment
The reliability of a vintage watch depends directly on its intended use: at Rolex, it is obvious that a Submariner (diving), a Milgauss (nuclear research) or an Explorer (speleology) must be in perfect working order.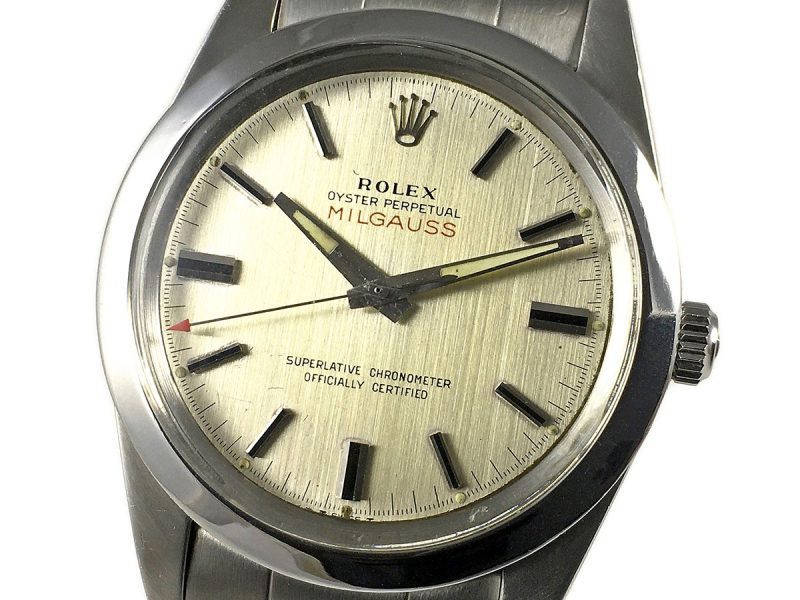 Surely one of the most reliable toolwatches, with anti-magnetic mechanism to be used in CERN, the largest particle gas pedal in the world: in short, vintage Milgauss are surely among the most reliable in the world
More generally, the first watches of the First World War used in the trenches also had to have a perfect synchronization to synchronize the movements of troops.
These watches, especially the old divers (of which very few were actually used for diving) will therefore be a little more suitable if you are looking for a reliable watch to wear every day in vintage, with which you can even go swimming after a good revision.
Be careful though, in the world of entry-level vintage (with mainly dress watches), one will often choose style and poetry rather than functionality and reliability (let's keep in mind that a manual winding watch will never be as reliable as a quartz watch, which itself will pale in comparison with the precision of an iPhone).
What matters here is the experience you'll have when you look at the time (otherwise, you might as well just use your phone).
Secondly, I don't really know for whom the absolute precision of a watch is a matter of life and death, unless you use a toolwatch and go diving (in which case, it won't be found in entry-level vintage).
Charm and history first…
The real question is about the excitement and joy that a watch gives you, and its interest in terms of provenance and quality of patina (the famous wabi-sabi) and all that it has to say in terms of nostalgia and romance.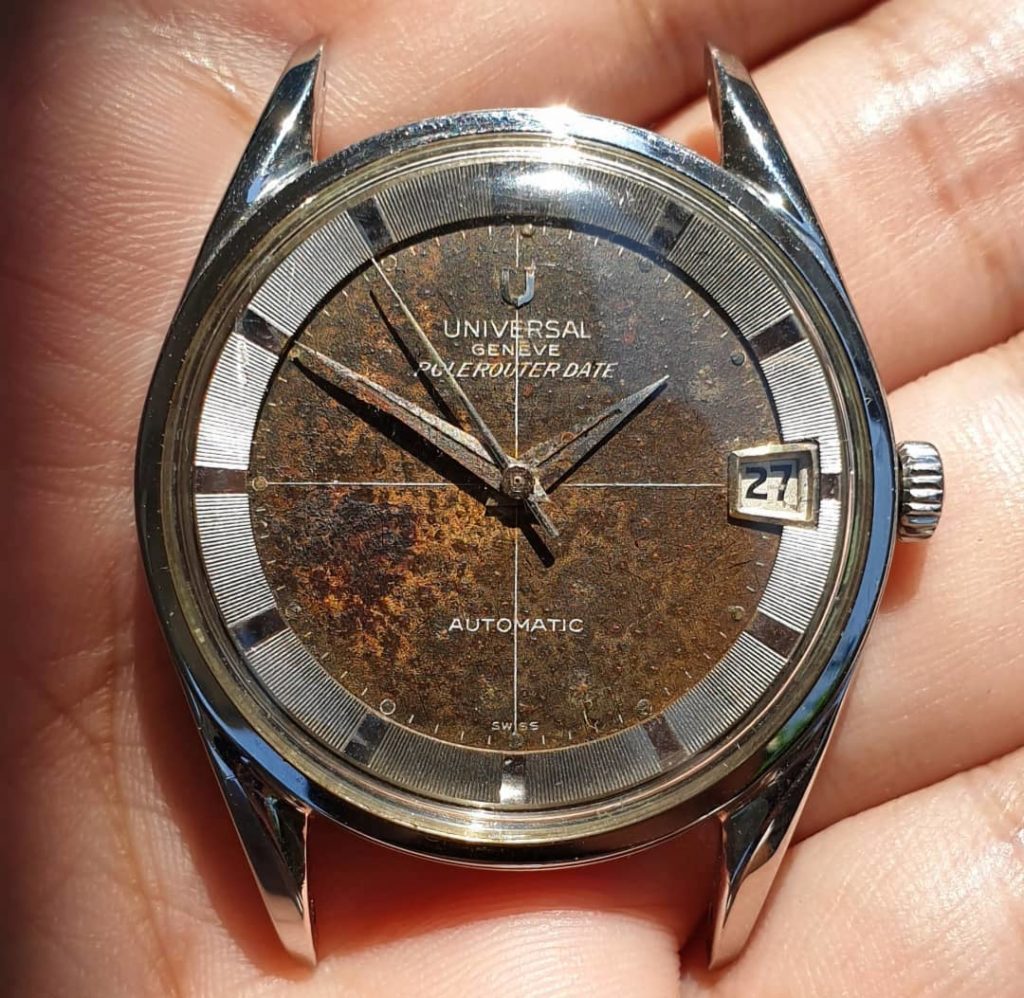 Let's not forget that among these vintage watches from the 70s and 80s, many were made with famous designers like Gérard Genta (like the famous Polerouter from Universal Genève).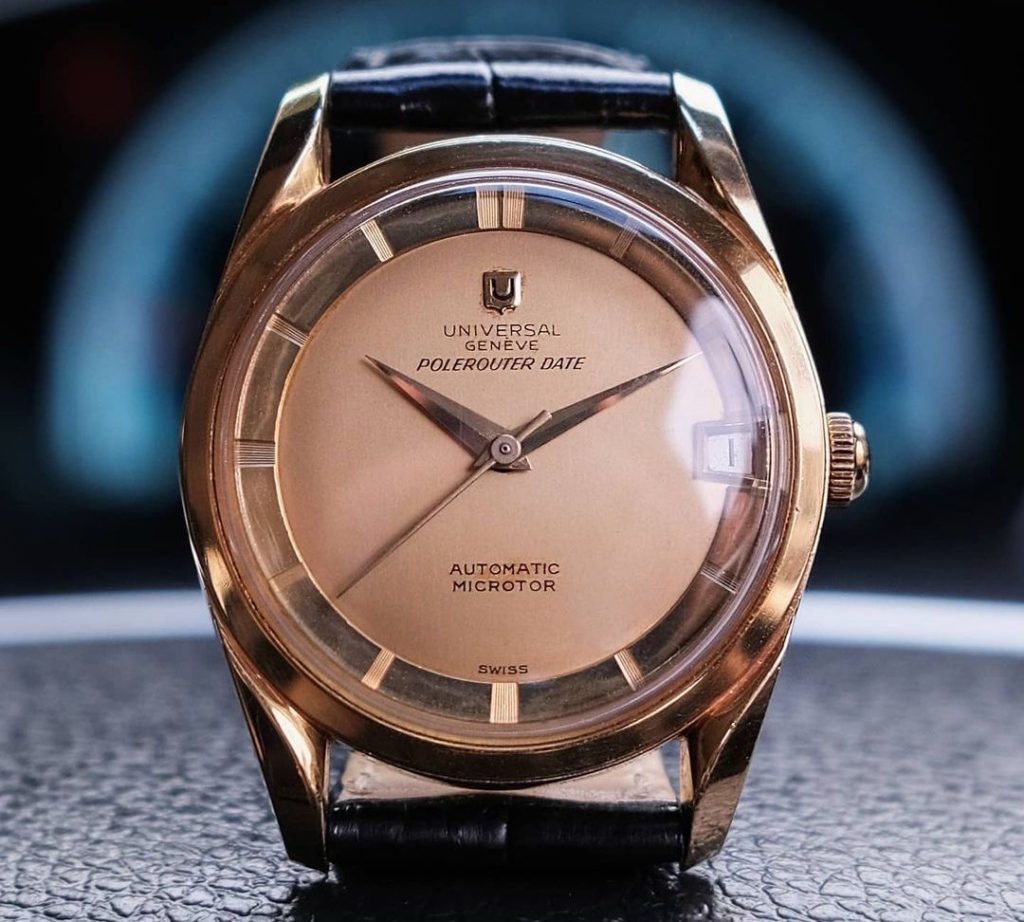 If all this is not really there and the watch does not give you any emotion, the cost of the extra revision or the lower reliability is not really worth it.
…reliability and speculation next
And if you're more into quality control, functionality and looking for the best accuracy/day, looking for a vintage watch will be more expensive. If you don't appreciate their character and patina, you might as well opt for a new watch.
Vintage watches under 500€ can also hardly be considered as investments (there are no miracles, you won't find a Rolex or a Patek Philippe at that price): make sure at least that the dial, the hands and the indexes are still original. They are the ones that with their patina make for me all the charm of a vintage watch that has aged well.
Buy them mostly for the pleasure, the history, their patina more than for the investment or the reliability.
Vintage: the more accessible statutory watch
Last point that may seem silly but is less talked about: for the price of a Daniel Wellington, you can find an Omega, a Longines, a Glasshütte or a Tissot in vintage that will be more appreciated by your peers.
However, be careful not to limit yourself to the brand and not to buy nonsense just for the name. A good example is surely the Marriage watches from IWC, which are not really meant to be worn as classic watches with their 47mm width (unless you have huge wrists).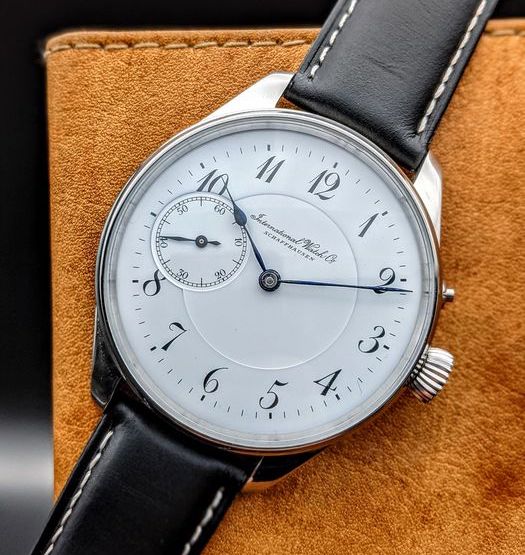 As for Rolex, it will be easier to find entry-level models between 1000 and 2000 euros. On the other hand, it is necessary to be much more meticulous on the verifications: this is what we will see in another article.
II Where to buy a vintage watch?

Auction sites
There are two types of auction sites: appraised sites like Catawiki and others like eBay (where you can only rely on the positive feedbacks of the sellers, apart from that, it's a bit like the Wild West).
I would recommend Catawiki instead, where the watch lots are first appraised before being sold online. Considering the volume of sales, this is not a thorough expertise, but it is a very useful screening to avoid at least most of the fakes.
Attention, it is necessary to add to the selling price 9% of expenses of biddings, as well as obviously the shipping costs which are generally starting from 30€.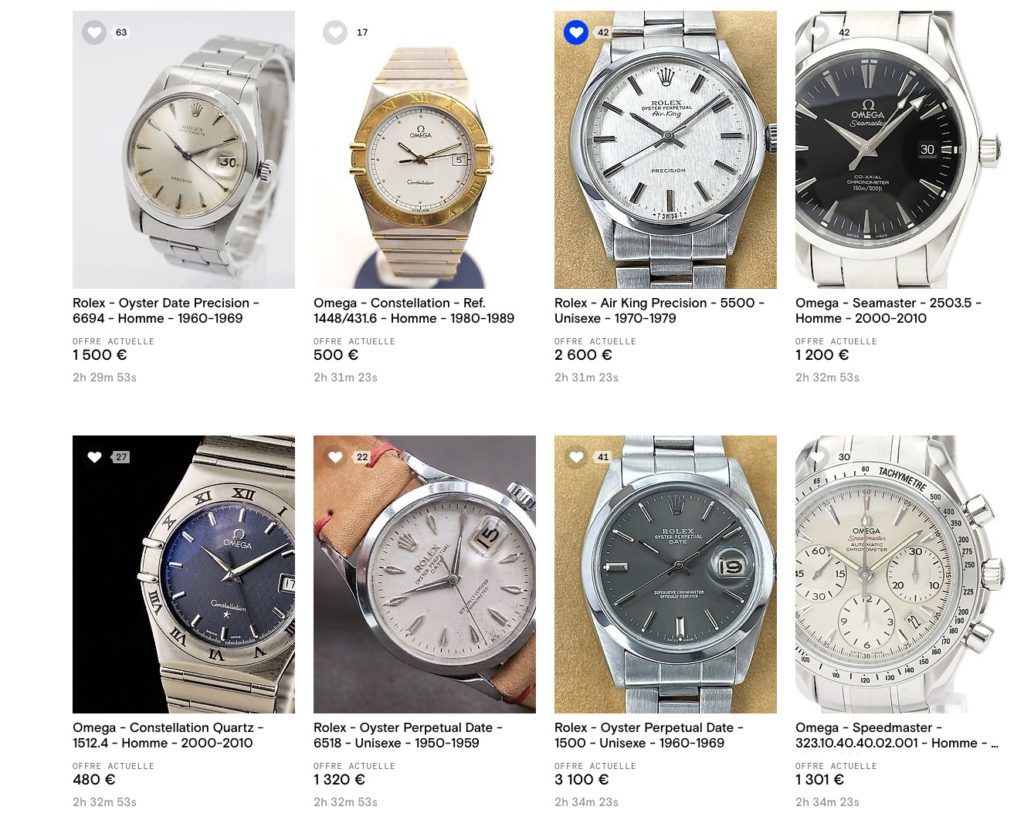 That said, it's still quite a jungle (as the many consumer review sites can attest, you have to be careful about the seller, especially since the site won't help you if you're scammed), with a few dubious pieces that can slip through the cracks, and you can imagine that the site's experts don't have the time to check everything thoroughly: it's therefore preferable to do your own research before jumping in.
As for me, I have an unhealthy addiction to Catawiki on which I could spend hours, and this article is also intended to present you in the coming weeks the picks I will make on this site.
The reseller sites
You'll see, there is a big difference in price with Catawiki (I suspect that some sites buy directly from it): it will sometimes be justified by a nice storytelling and servicing work on the watch. Or just by pretty pictures.
On these sites, the watches are sold at a fair price: you won't get the deal of the century on this site compared to what you can find on auction sites, but you are sure of what you buy (with revision and warranty included).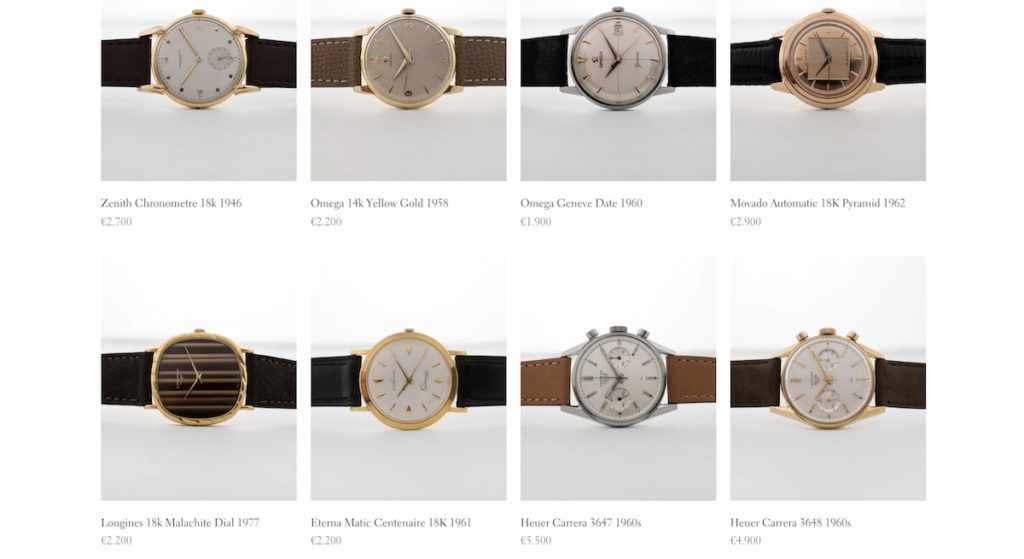 There are many resale sites with a real added value of expertise and/or trusted intermediary, warranty or revision such as Goldammer (whose selection is superb), Crown&Caliber or the well known Chrono24 (many Catawiki dealers are also on Chrono24, the price differences are sometimes quite amusing).
Beware of other more opportunistic sites, which don't seem to have any watchmaking expertise and are trying to sell vintage watches just because it's trendy: many influencers are trying to do so and I strongly suspect that they are watches found on Catawiki sold for 2 to 3 times more expensive without real added value.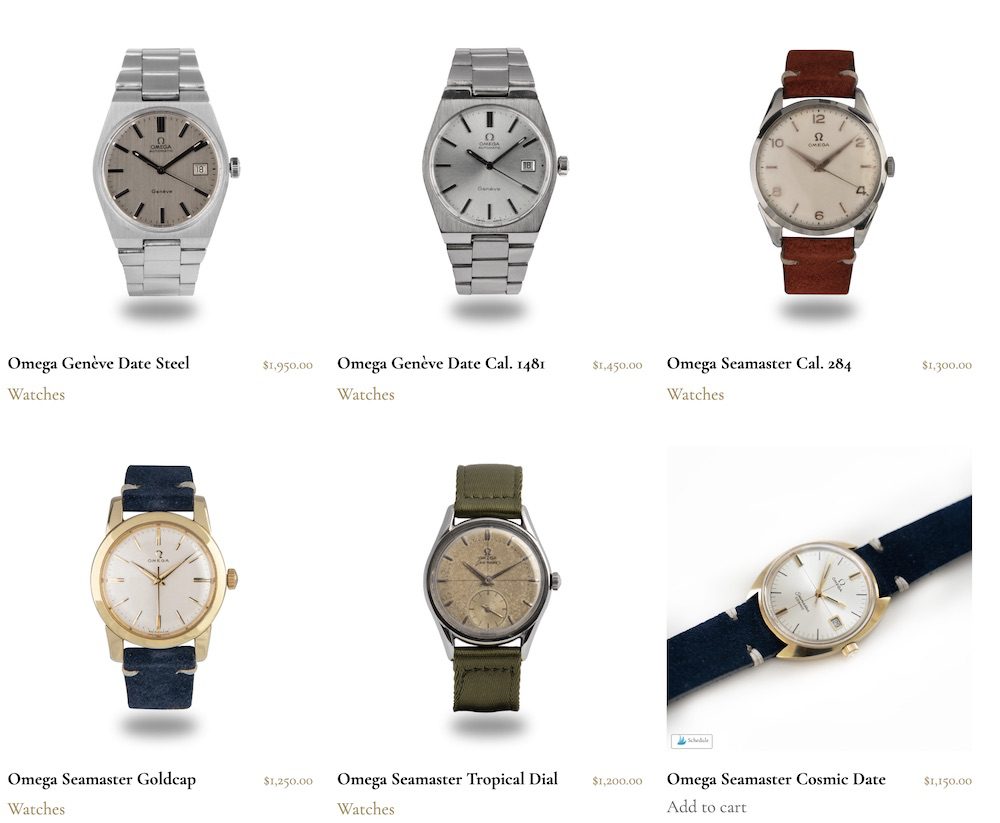 II Identifying a quality vintage watch

In order to choose your vintage watch, there is inevitably a little preliminary work to do to find out where your watch comes from, date it at least approximately and identify the mechanism. It's a bit like an investigation that you will have to conduct on Google, on other past ads and finally on specialized forums.
THE MOVEMENT

This is the heart of the watch, and the only part you can't lie about. Comparing the type of movement and the serial number of the watch is the best way to check you're buying a genuine watch.
Fortunately, some specialists have put online some very useful resources to help you find your way around, such as Dr. Ranfft's database which references about 11,000 different movements:

If you only have the visual of the movement (as is often the case especially on Catawiki), you can (a little) more easily find your way around in this massive database thanks to the advanced search functionality that relies on the shape of the case, the complications, the position of the rotor etc.
The creation date of the movement is a good starting point: your watch was necessarily designed afterwards. The position of the bridges may not necessarily match 100% as the movements were sometimes customized for the brands.
Quartz movements can however be interesting for some brands of watches (we will see this case by case).
Serial numbers (for a known brand)

With a little research, it is quite easy to understand the nomenclature used by the most prestigious brands for their serial numbers, and thus to deduce the year of release of your model. This is much less true for the lesser known brands.
Here are some other obvious signs of quality:
the patterns on the chainrings and bridges
color of the screws: if they have a particular color (blue or purple), it means that their resistance has been reinforced with a particular heat treatment and therefore that the watch is more qualitative
engraved brand name and serial number
You will of course be vigilant on the most obvious signs of wear such as rust or filings. Finally, the number of synthetic jewels (which are mainly used to limit the friction between the different parts of the movement) is not really an indicator of quality (it costs nothing to produce).
At the reception, you can also use the Watch Tuner Timegrapher application (if you have an iphone) to test the regularity and the precision of your watch
THE DIAL
It's a bit of a shame to go vintage and choose a dial that is a bit flat and classic, where it is possible to find a very nice variety of textures, with for example
guilloche: like on the Seiko Presage
in enamel: this is the highest quality, unalterable. We will talk about it in more detail
with a linen effect: this linen effect is the result of subtle hatching on the dial, just like the guilloche this texture plays well with the light
snow: popularized in particular by the Grand Seiko Snowflake
tropical: it is due to a discoloration of the dial paint when exposed to UV light.

We will dedicate another article to the particular textures of the dials.
Be also careful with the condition of the hands and indexes: the hour hand is for example broken on this Glashütte watch, my very first vintage watch purchase (at 143€) on Catawiki: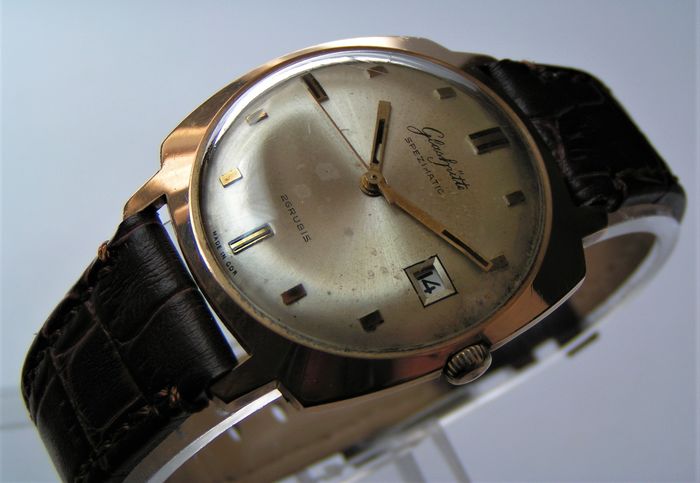 The value for price remains anyway very satisfactory once worn (and I don't count the number of times I've been asked on IG where it came from):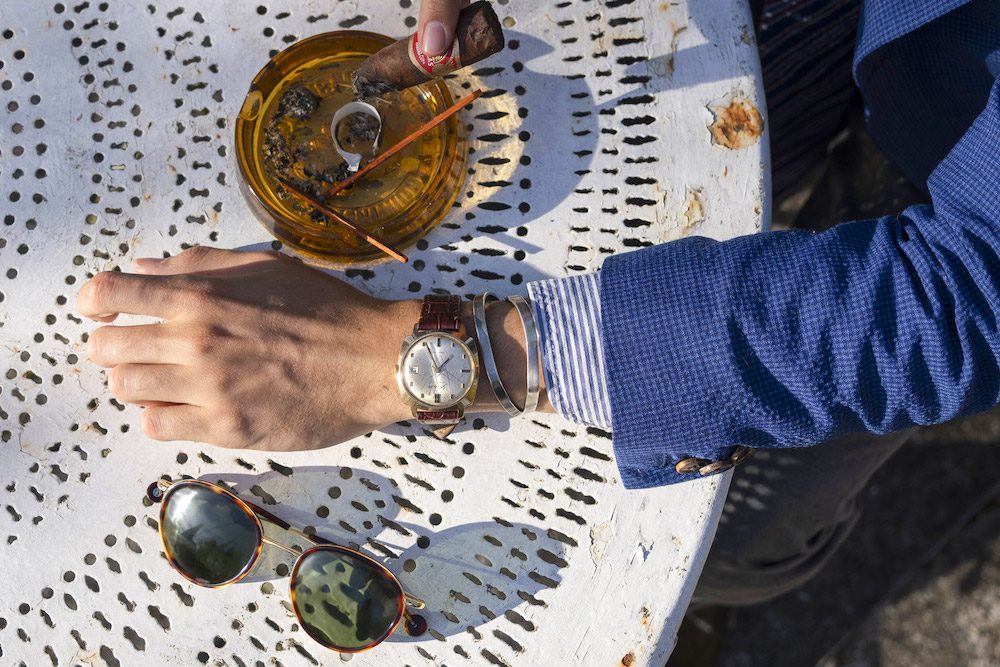 MANUFACTURING
As you know, the progress of made in China (especially the whole Shenzen area) is quite obvious in watchmaking but not so interesting for vintage.
Given their much more accessible price, you can afford to be more demanding and limit yourself to Switzerland, Germany and Japan. Be careful to look for a « Swiss Made » mention and not just « Swiss Mvmt ».
COMPLICATIONS
For vintage watches, the more complications the watch has, the better it is. This is obviously no longer true nowadays where many Aliexpress quartz cheaps watches are equipped with chronographs, moon phase, power reserves etc: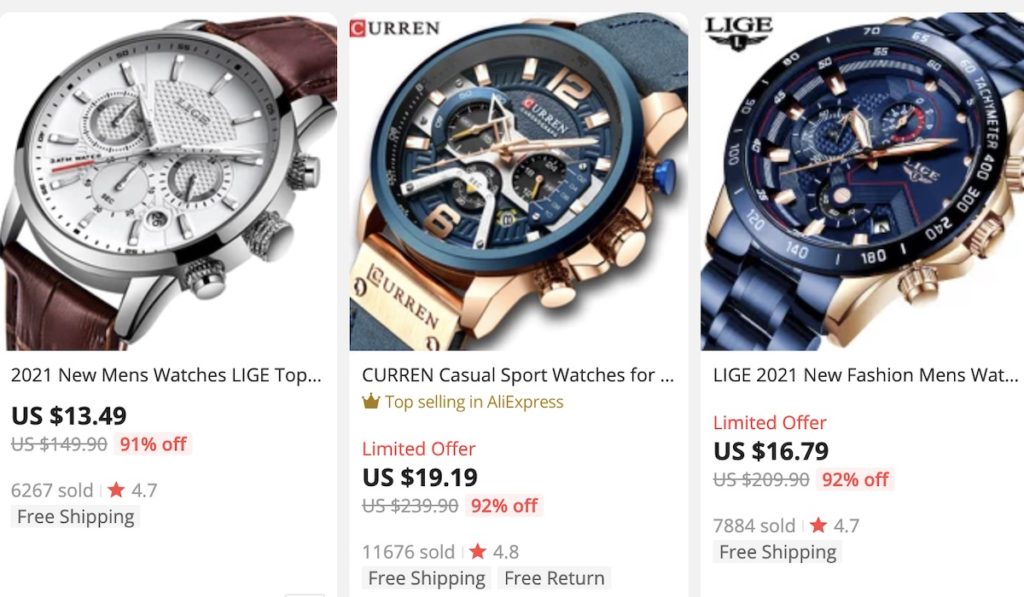 But for anything vintage, with automatic or manual winding movement, complications will be much more expensive.
CASE
Polished or not?
Polishing the case of a watch was part of the classic revision process. Some vintage watches have been over-polished and their case has lost a lot of definition, especially on the edges, horns and sides.
This is a criterion that I consider important if you buy to invest, for resale or if you have a high budget.
For a pleasure purchase with a moderate budget (less than 1000 euros), you will have a hard time finding bodies that have not been polished before, unless you go for New Old Stock.
Here is an interesting video if you want to go further on the subject:
Here is a good example of a Rolex that has been polished too much (and badly) and whose edges have lost all their definition: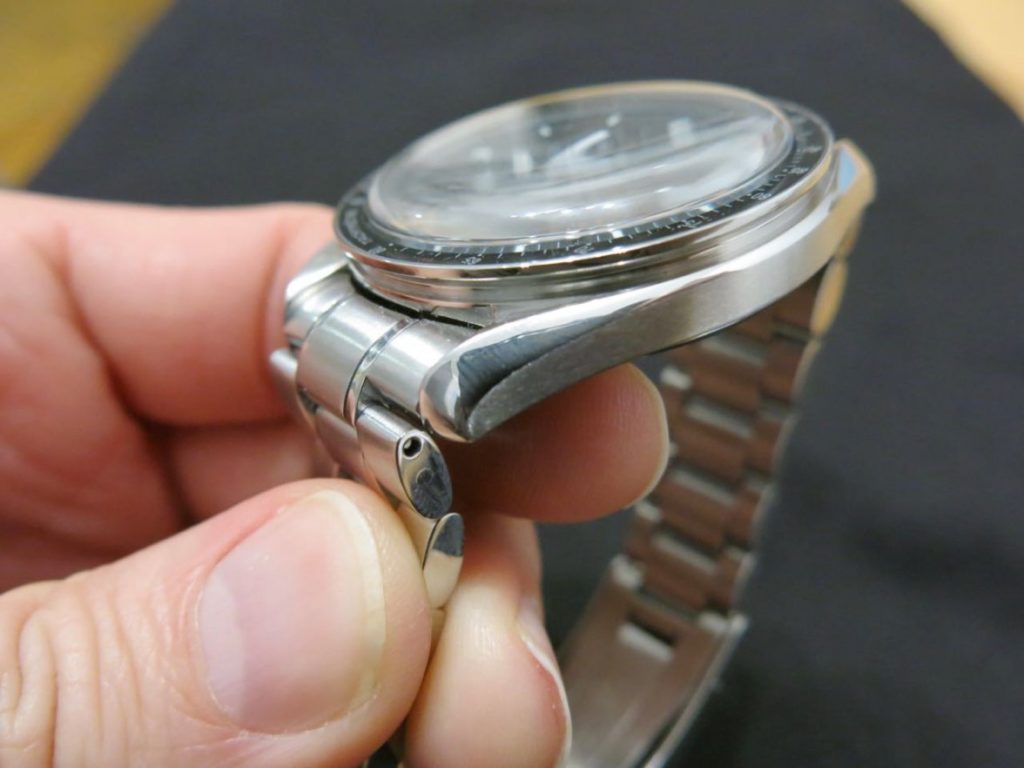 More modestly, you can also see it on this Universal Genève that I bought for 160€ on Catawiki, you can see it on the completely smoothed edges: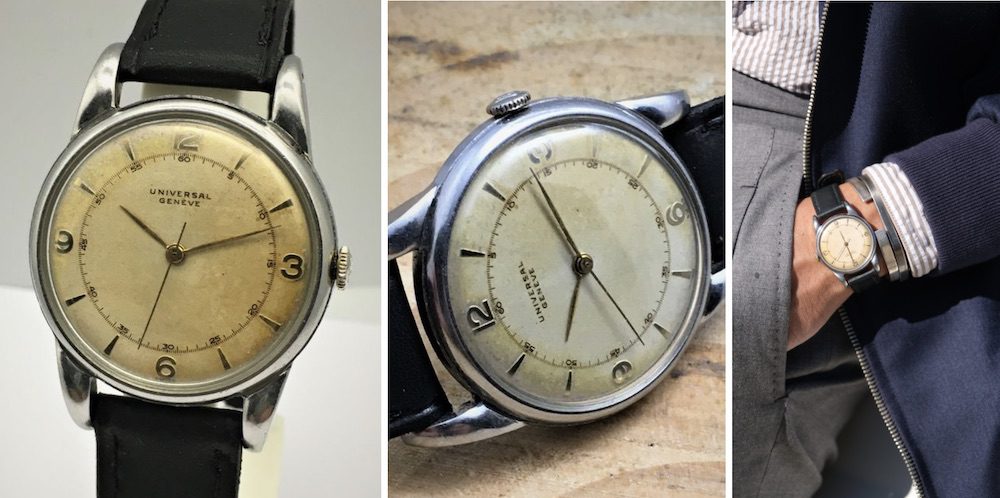 It's still a purist's detail and it doesn't take away much of the charm of the whole once on the wrist: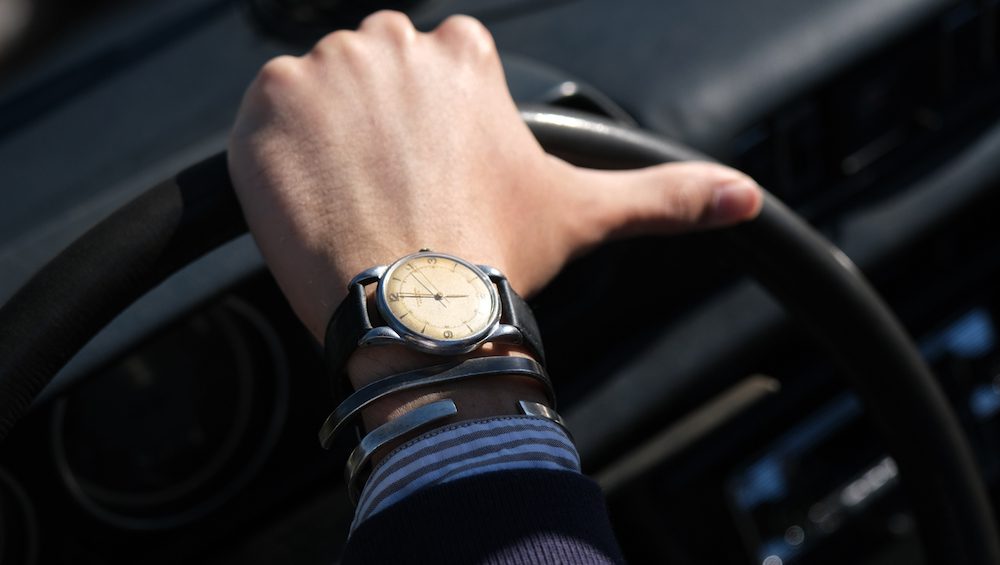 MATERIAL
It seems logical, but it is important to remember that for an equivalent model, a steel case will be less expensive than a gold-plated one.
GLASS
Real vintage watches have acrylic glasses on which it is easy to remove scratches with for example polywatch. Scratches on a sapphire crystal are a bit more serious (you have to go there to scratch sapphire).
THE DIMENSIONS

It's the opposite of the lapels of a suit jacket: watches were much smaller during the overwhelming majority of the 20th century. We're talking about diameters of 35mm or less, more suited to most wrists and worn well under a suit, whereas we can go up to 42mm nowadays.
These dimensions are much more sober and discreet and are more in line with a notion of understatement and discreet elegance.
III Checking the authenticity of a vintage watch
The first thing to do is to ask for the exact reference of the watch: from this information, you can then analyze each element of the watch one by one.
CONDITION AND AUTHENTICITY OF THE ELEMENTS

First, check the authenticity of the elements:
the dial: this is the most important here, it will inevitably be a bit patinated on a vintage watch, if it looks completely new it means it has been repainted or (worse) replaced)
We are looking for a light oxidation, as uniform as possible
indexes and hands: big warning if they are of a different color, they will be here also a little patina (especially those in tritium which will yellow with time)
If they are very luminescent, it means that they have been treated recently.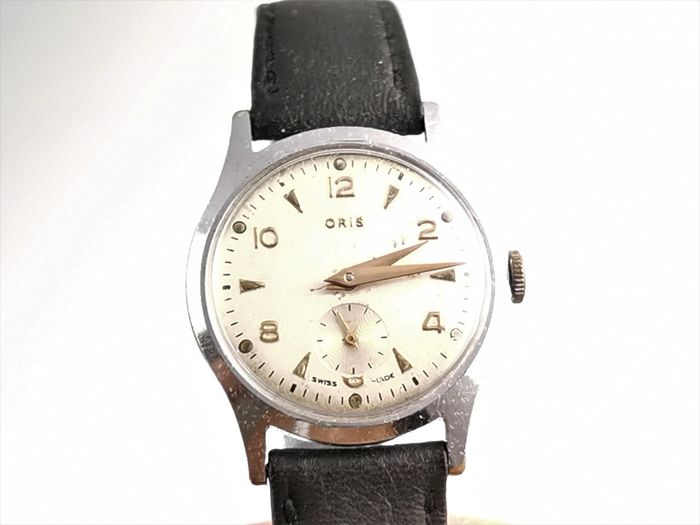 same remark for the bezel, the crown, the case back and the movement
The exact model reference and Google Image will help you to get a true idea of the original aspect of the watch.
CASE AND PAPERS

This is not as important as it sounds, especially if you are buying a watch for pleasure and not as an investment. Let's not forget that even from this point of view, there is no point in having the papers if it is obvious that the dial, the hands or the bezel have been replaced.
THE COLLECTORS' NIGHTMARE: THE FRANKENWATCH

These are watches of which almost all parts have been replaced, and which have little to do with the original (which explains the reference to Dr. Frankenstein's creature).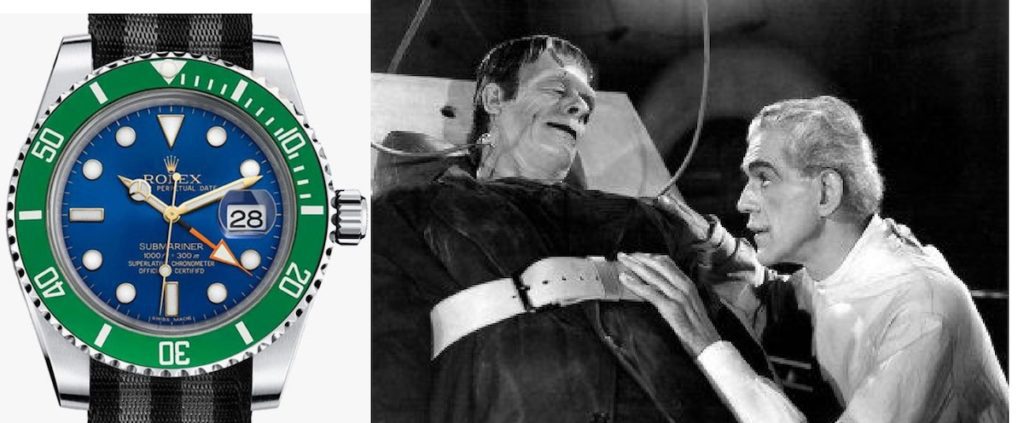 This is important if you are buying the watch as an investment, but it is also important that your timepiece has retained a minimum of charm and has not been completely denatured over the years.
Replacing original parts is more common than you might think, especially since at one time it was quite common (or even considered normal) for watchmakers to replace parts with a bit of a patina during overhauls, to make them look like new.
Of course, if it is a leisure purchase and not an investment, it is also very possible to have a real crush on a Frankenwatch, assembled in a coherent way (and which will normally be cheaper than an equivalent watch of the same brand).
Like the fact of polishing or not the case, it is an highly debated topic among enthusiasts.
For my part, I consider that it is at least important to recognize it as such, and not to buy a frankenwatch at the price of the original model.
On entry-level vintage watches, the difference will be minimal and will probably go completely unnoticed.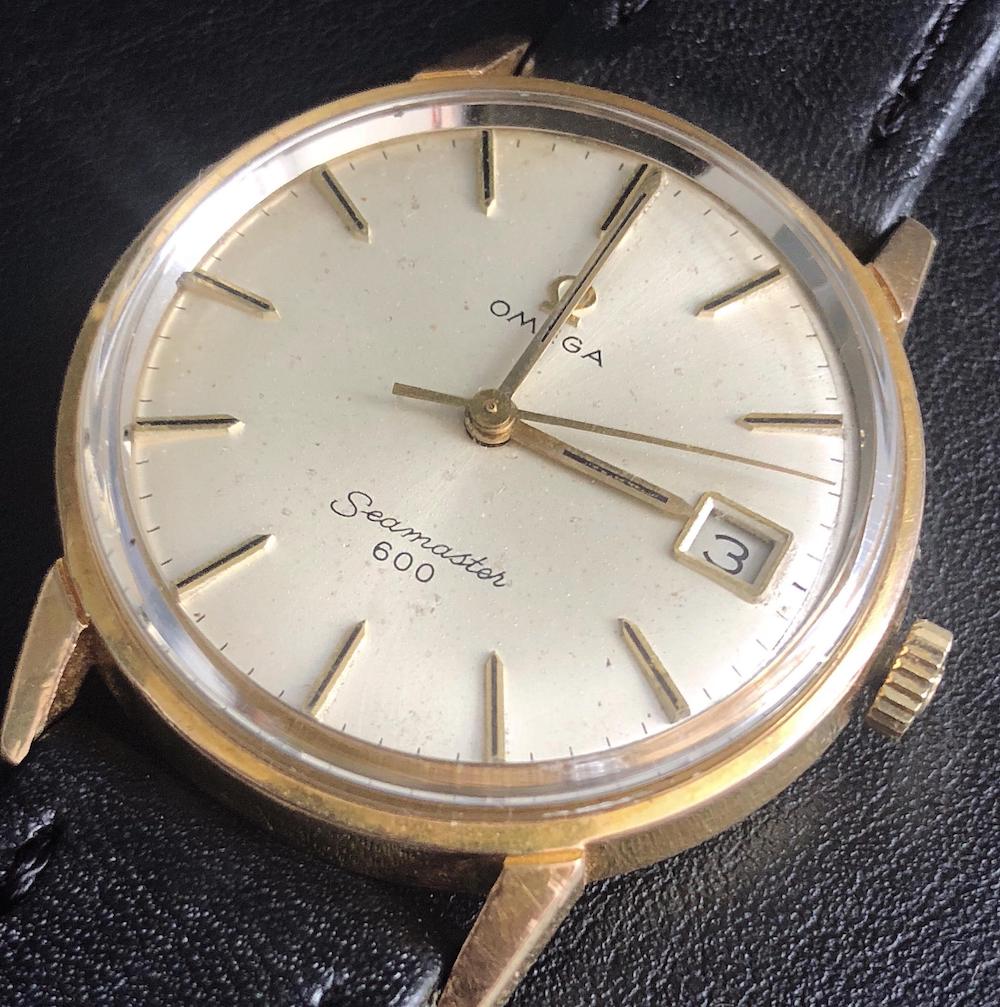 How to avoid it? With careful research
This is the most important aspect of a good purchase, it's both simple and painful to do: it relies for me on the comparison between the photos of the desired model and what you can find on Google Image, forums or equivalent ads.
The serial number is an excellent starting point for your research. All this will seem quite technical, with a lot of information to assimilate: it's not an easy learning curve on the first models you'll be interested in, but you'll quickly get the right automatisms.
Vintage watches, used watches and New Old Stock
The word vintage is actually quite transparent because it comes from the French 20 and therefore defines an object that is at least 20 years old: it is far from being so clear in watchmaking where two very different conceptions clash among purists:
before the quartz crisis, around 1970
around the 1980s, with the transition from sapphire domes to acrylic domes and the progressive computerization of design
The requirements may be different for the two types of watches:
papers and packaging: obviously, a vintage watch will have less chance to have them and it will have little influence on the price, their absence on a used watch will lead to a depreciation of 5 to 10%
the strap and its general condition
The exception, the New Old Stock: as their name indicates, these are old stocks of watches exposed in stores but never sold and therefore never worn. New Old Stock are quite rare, and one must beware of sellers who try to pass off vintage as New Old Stock. The abbreviation NOS is often found in listings.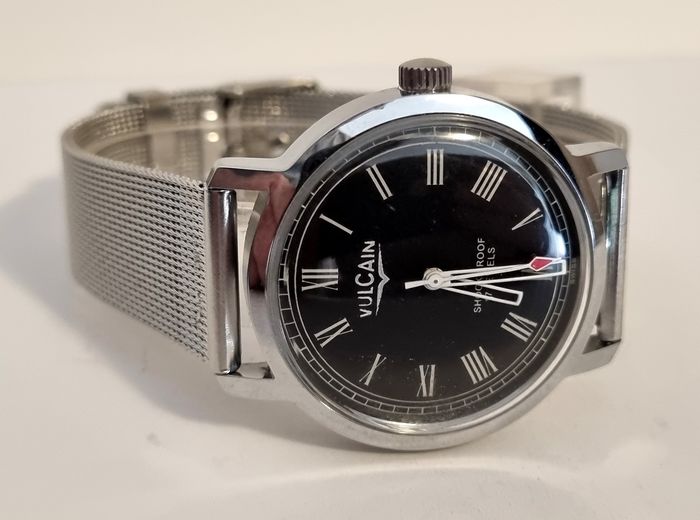 SERVICING ?
The question of servicing and regular maintenance is only relevant if you are serious about relying on your watch on a daily basis. It is less relevant if you only intend to wear it occasionally.
Personally (and many purists will find it shameful), if we stay on a vintage entry-level niche (under 600€), I prefer a watch that is slightly less reliable but that gives me pleasure when I look at the time (especially since the price of a revision is on average 160 to 240€).
The most serious (and most expensive) retailers will sell you watches with a service already done. Others will offer you a watch guarantee: that is to say that you can go to a partner watchmaker in case of problems, for one year.
Also take into account the rarity of parts to make servicing easier, or the replacement of defective parts: this is why it will always be more advantageous for maintenance to buy a watch from a recognized house with a common movement easy to find.
2 Catawiki's selection of vintage watches (maj 07/14)

The article is very long, so this selection will be rather short (5 models). I will propose you longer selections dedicated to each brand or to specific themes (moon phase, tropical dial etc).
For each of these models, I made a quick check of the reliability of the seller (a good seller is essential on Catawiki, because the platform will generally do nothing if there is a dispute, hence all the bad reviews on this site) a comparison of the model presented on Catawiki and similar models (to avoid replaced parts) as well as the price where they could be found elsewhere.
THursday 07-14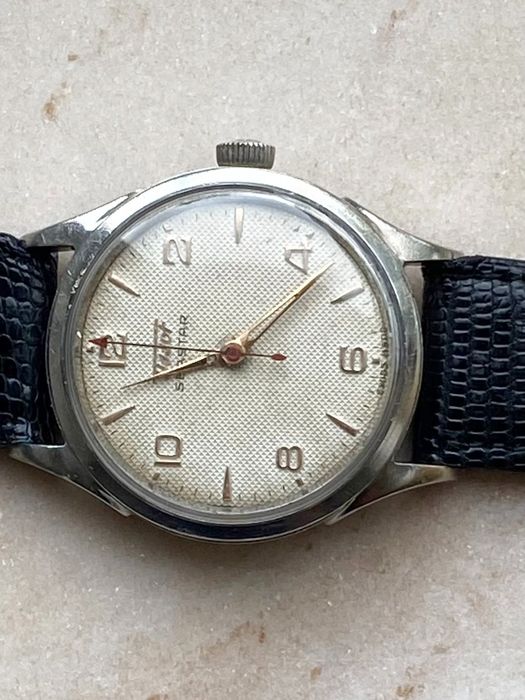 Tissot – Cal. B21 Ref.nr. 6714-1P – Unisexe
Individual seller, 100% out of 13 reviews
Click here
friday 07-15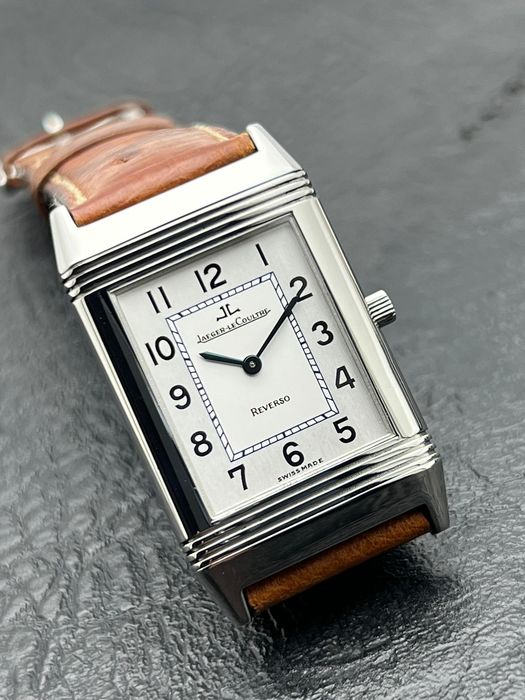 Jaeger-LeCoultre – Reverso Classic – 250.8.86
Seller watchbonafide, 99,7% out of 328 reviews
Click here
FRIDAY 07-16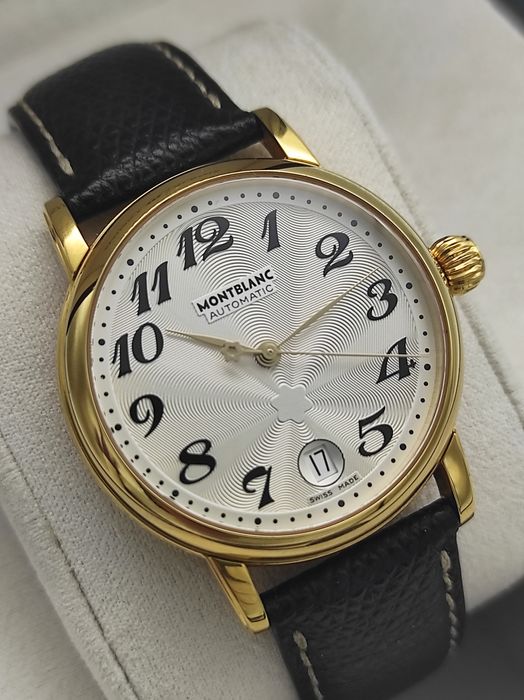 Montblanc – Meisterstück – 7042
Seller Watch Engineer, 100% out of 107 reviews
Click here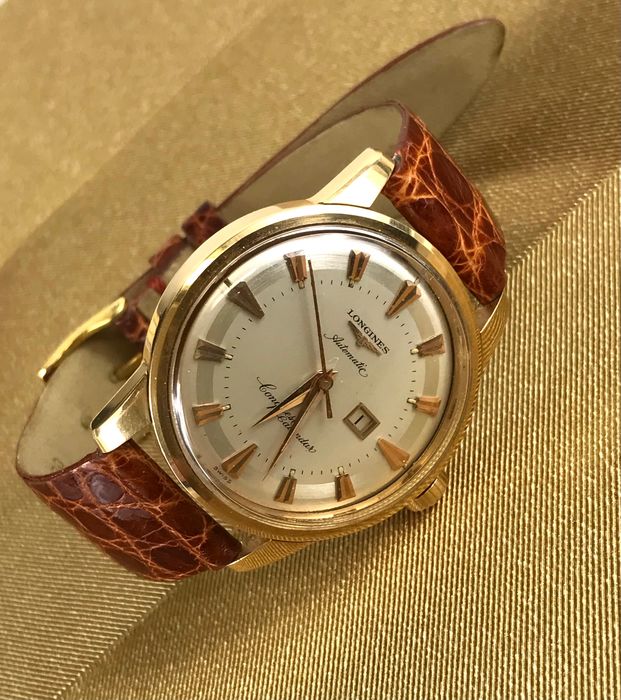 Longines – Conquest – Années 50
Seller Oroleader, 99% out of 108 reviews
Click here
sunday 07-17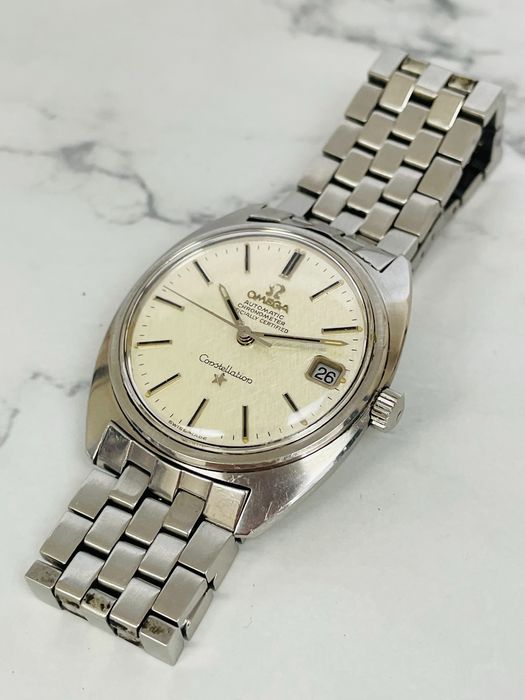 Omega – Constellation – 168.017
Seller Wabi Sabi, 94% out of 148 reviews
Click here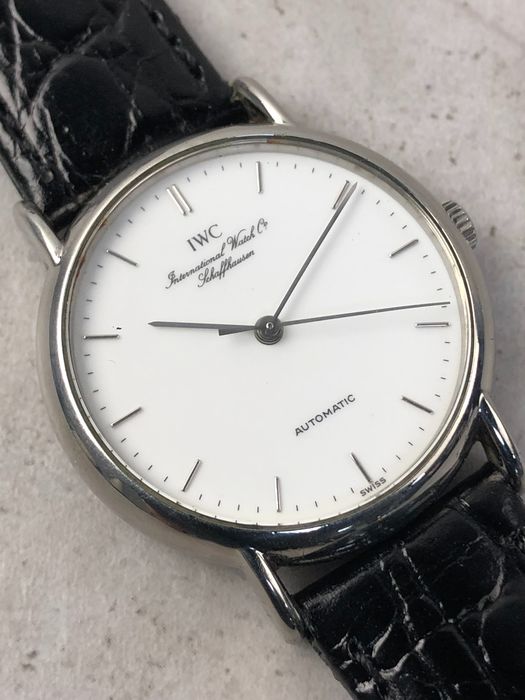 IWC – Portofino Automatic « NO RESERVE PRICE » – IW351403
Seller De Horlogemeesters, 99,4% out of 1522 reviews
Click here
MONDAY 07-18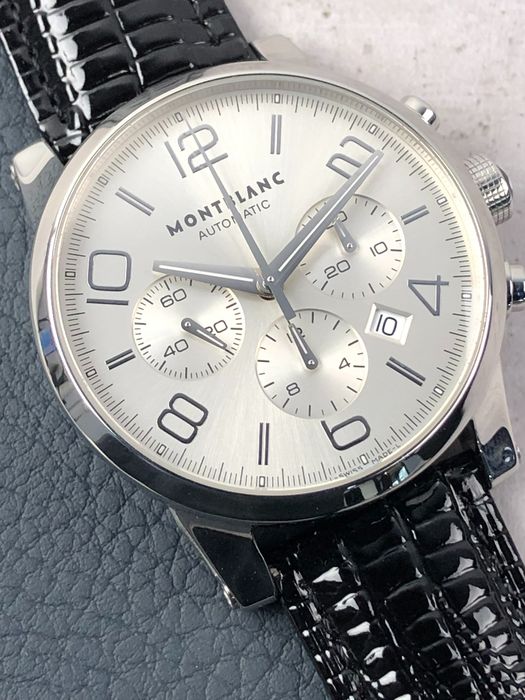 Montblanc – Timewalker Chronograph automatic – 7069
Seller De Horlogemeesters, 99,4% out of 1522 reviews
Click here
TUESDAY 07-19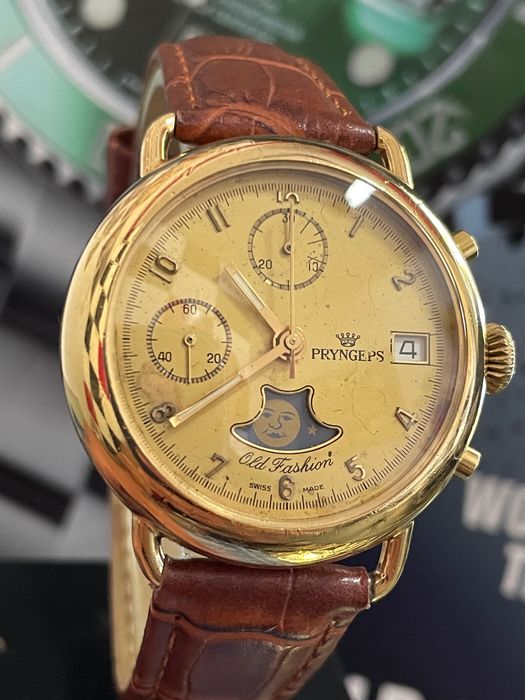 Pryngeps – Chrono Old Fashion
Seller milowatch2019 98,7% out of 111 reviews
Click here
WEDNESDAY 07-20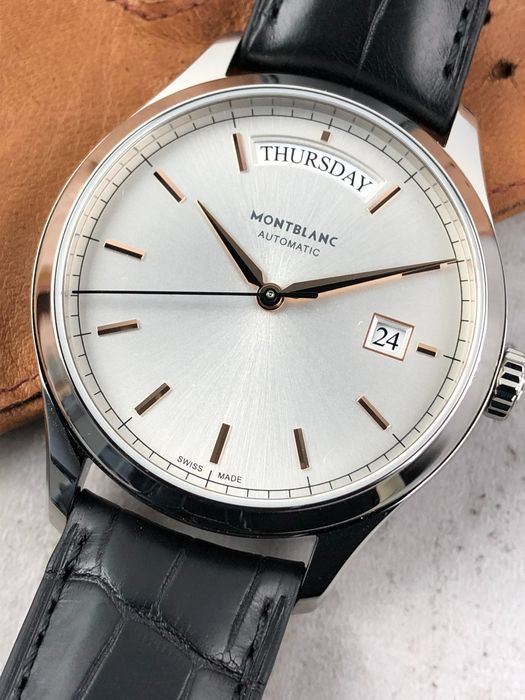 Montblanc – Heritage Chronometrie Automatic – 118224
Seller De Horlogemeesters, 99,4% out of 1522 reviews
Click here
THURSDAY 07-21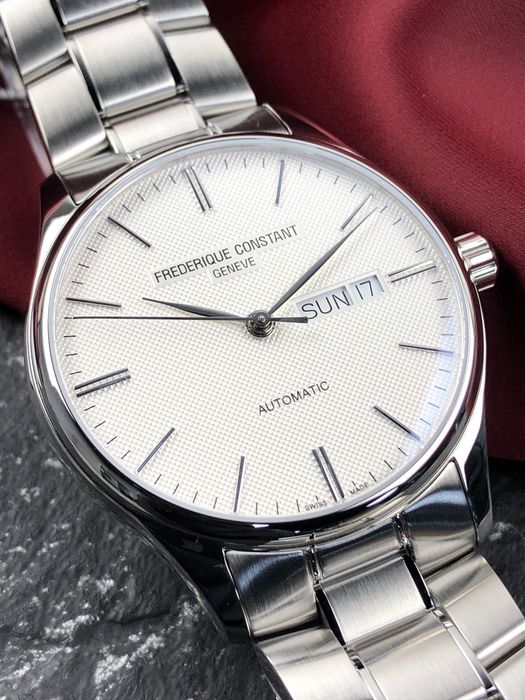 Frédérique Constant – Classics Index Day-Date Automatic Special Edition – FC-304ST5B6B
Seller De Horlogemeesters, 99,4% out of 1522 reviews
Click here
Conclusion

It's hard to summarize these 3400 words in a few lines, except by recommending you to be curious and geeky so that you don't get bored of the research to be done on each model (personally, I find it fascinating to learn the history of a watch and a model in details).
I also recommend you to be patient and not to give in to FOMO (Fear of Missing Out): thousands of new models are put online every week. You will eventually find your happiness.
Finally, you have to know what you want: it will be complicated to have both a beautiful vintage watch, with charm AND with a foolproof reliability.
In any case, you have two options:
you are curious, a bit of a watch geek and will know how to wait for the perfect occasion: I warmly recommend Catawiki, provided you take all the necessary precautions before ordering and direct yourself to the most reliable sellers
you have more budget and don't want to take risks, trust professionals and have directly a watch revised and under warranty: go to a dealer